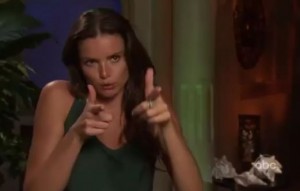 It seems like two seasons have come to an end today. One of the being Winter! Hopefully I haven't tooted the winter horn on that one…and the other is The season of The Bachelor. I was dreading this day. The two hours every week were the only mindless and fun ones that I enjoyed without guilt. The world stopped for me in those moments and they certainly did last night! At this point all you loyal Bachelor fans know that Ben chose Courtney, the touted vixen and black widow spider of the show over the cast favourite, Lindzi Cox. I can't say I was at all surprised that he fell in love with her. You could see their chemistry clearly and and once that illusive chemistry is found it is difficult to get off it's steadfast path. I will say that This season of The Bachelor I felt that it was a little more realistic as to how some women would react around certain women in competition, especially a gorgeous model. It was clear from day one that Courtney was not going to have an easy time. She actually seemed kind of shy and defensive. The rest of the women seemed on a mission to find the scapegoat for most of their feelings of inadequacy around Courtney, and I guess Courtney thought, if I can't beat 'em I might as well act it out! So she just went with it. she decided to keep her eye on the prize and she got it. I wouldn't discredit her feelings for Ben just because she played the game and won. There is something to be said for expressing truth's in most situations and it seemed like Courtney isn't afraid to be confident and express herself. Having said that, let's see how long this famous couple will last. Sadly history has a funny way of repeating itself in this series and many Bachelor and Bachelorette couples break up and end up on The Bachelor Pad. Which I don't watch. With good reason.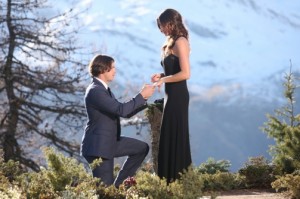 In any case, what girl and her tag along boyfriend doesn't love watching beautiful people fall in love during fairytale settings and jet setting dates?
On to Other Gossip…..
Has anyone caught the latest Georgio Armani ad campaign with Rihanna? She certainly wasn't hiding anything under her um-ber-ella- ella-ella! This week she was the number one on google search engines for most viewed, and I can see why! Can you?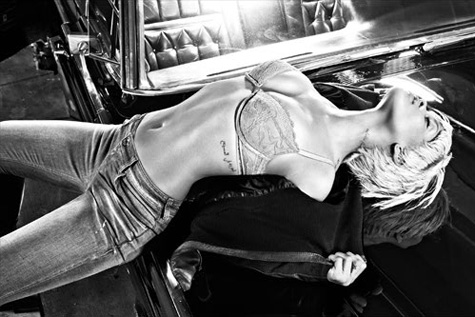 I like to end my column with a little fashion tip. As I mentioned in my first article, The Bachelor is a haven for fashion tips. I wasn't too far off when I was meeting last night and of our own columnists was sporting a coral pastel nail polish that one of The Bachelorettes wore earlier in the season. This spring we will be seeing fitted jeans and belts and white loose tucked in low V-neck casual tees and flowing hair. A la Courtney, don 't forget the peek a boo black bra. Like it?