Challenged by your every-day wardrobe? Unsure how to flaunt what you've got in a tasteful way? Want to camouflage your insecurities? Instead of wishing for plastic surgery, embrace your body and start dressing smart.
Let's look at the Hourglass, Pear and Rectangle body shapes.  The trick is to create a balance between your shoulders and hips. When one is smaller than the other this is where you add volume.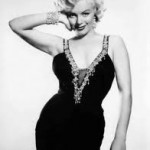 Hourglass figures, you have lots of curves and a tiny waist. Enhance these features, not hide them, with heavy fabric and baggy clothes.  Add to your wardrobe neck-lines such as halter and wrap tops and feel sexy with fitted shirts.  Select pant-cuts that have more of a flare or boot cut to balance out voluptuous hips. Dress shopping for a date? Select a figure hugging fit or cinching at the waist with a flare skirt.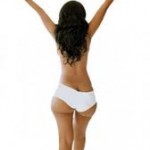 Pear figure is narrow on top and fuller at the bottom. Choose clothes that accentuate your upper body and minimize below. Try wrap dresses (every woman deserves a Diane Von Furstenberg in her closet), v-necks and jackets with a small shoulder pad or extra shoulder detail like beading or studs. Avoid high-waisted pants and skirts that will only draw attention to your hips.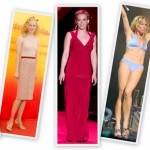 Rectangle figure is balanced head to toe but straight with very little waist definition. A belt is your best accessory creating the illusion of a waist line. A-line dresses can also trick the eye into adding extra curves. Invest in v-neck and u-neck tops and high waisted pants and skirts. You can rock the skinny jean or tapered pant but remember to add a belt.
We are all different shapes and sizes and can be more than one body shape, but women who stand out in a crowd are the ones with confidence. Incorporate these tips into your wardrobe to look taller, leaner and feel more confident in your clothing!