Question:
I am very interested in giving Yoga a try…what are some of the benefits and is there a difference between the different styles?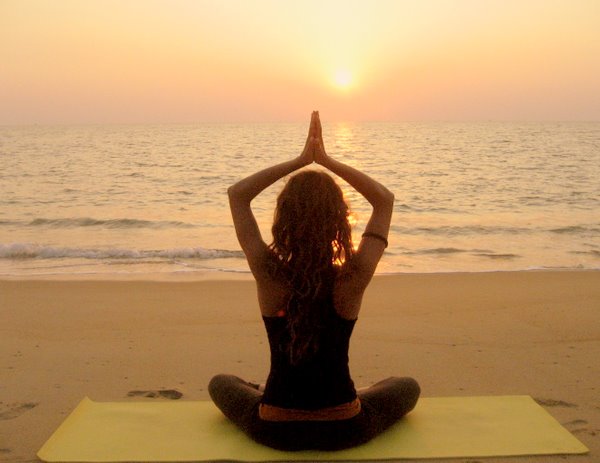 Answer:
The term Yoga refers to the practice of physical postures or poses. It is considered the union between mind, body, and spirit. There are numerous health benefits associated with practicing Yoga, both physical and mental. Yoga can improve flexibility, strength, and posture. Mindful breathing in yoga can help improve lung function. Regular practice can reduce stress, improve concentration, and elevate your mood. Recent studies have shown yoga to have beneficial effects on heart disease, lower blood pressure and reduce the risk of stroke. Chronic medical conditions such as asthma, back pain, and arthritis can be relieved by regular yoga practice.
There are different styles of Yoga to choose from. Some classes are designed just for relaxation and meditation. Others help to develop flexibility, strength, and balance.
Here is a guide to some of the more popular types of Yoga classes:
Hatha – slower paced and gentle with good instruction to the basic poses.
Vinyasa – meaning breath-synchronized movement. A vigorous style based on a series of poses called Sun Salutations.
Ashtanga or Power Yoga – meaning "eight limbs". This is a fast paced and intense style of yoga. This is a more challenging series of poses are performed in a constant flow, moving from one to the next with no rest.
Iyengar – concerned with bodily alignment. Correct positioning is emphasized by holding poses over a long period of time, as opposed to the flow of Ashtanga. This practice also uses props, such as blocks and straps, to assist putting the body into alignment.
Bikram – also known as Hot Yoga. It is practiced in a heated room at 95 to 100 degree room. This allows for loosening of tight muscles and profuse sweating to cleanse the body.
Once you have choosen the style that is right for you, you can begin enjoying the many benefits of Yoga. Namaste!