I've been coaching single women for over 12 years and there are two traits that tend to come up quite often. Either a woman is having trouble dating because she comes across as Desperate or she comes across as Detached.
First, let's talk about coming across as Desperate. It's easy to think of someone you know that gives off that vibe but what about yourself? Think back on your dating history and ask yourself if there are times you may have come across as an el desperado? (Don't make yourself feel bad though – just observe) Did you panic if a guy didn't call you back? Did you call the phone company to see if there was something wrong with your phone? Did you take huge offense if the guy you're dating heads to the baseball game with his buddies and doesn't take you?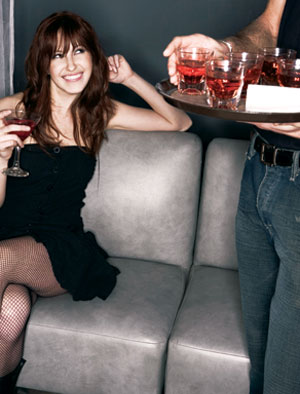 When men speak to me about women who they have met who come across as desperate, they have said things like:
"Well I asked for her phone number and then she was asking me all these questions about when I was going to call and if I needed a back up number and that if she doesn't pick up to leave a message" You may be familiar with that scene from the movie, "He's Just Not That Into You"
Guys pick up on this desperate vibe and it's a huge turn-off so don't underestimate it. It's definitely an area that you cannot outsmart men in – they smell the desperado vibe from across the room. (Just like women pick up on it with men)
Having a Detached vibe is something entirely different.
Many women I have coached came to me with a bit of a flippant attitude about dating and men. They complained that no men ever approached them. I sensed right away that they didn't exhibit any intrigue. It wasn't that these women were not totally interesting with really cool lives, but they had developed this huge wall around them that pushed men away. They thought they were engaged in meeting men but they weren't. I would sometimes see this at my speed-dating events years ago where women would make the effort to sign up for an event, get dressed up and then once they arrived they gave off a vibe that they could care less if they met anyone.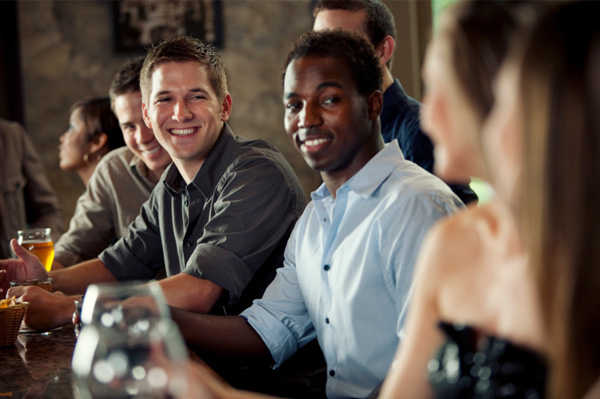 I'm here to say that it is not a sign of weakness to show in a warm and somewhat subtle way that you are open to meeting someone to date. It's okay! Being detached will only create stress and cause you to miss so many opportunities to meet men that you are presented with.
Live Love,
Christine