Summer seems to perpetually be the season of "I do's". As such, even throughout treacherously hot weather, we find ourselves as guests to a number of summer weddings. With ever-changing fashions and a constantly evolving "rule book" for dressing, it has become increasingly difficult for men to dress for such occasions.
The primary order of business is to identify the stipulated dress code for the wedding. Although black-tie is still commonly seen on invitations, other suggested dress codes are becoming more customary. The most common code these days is "black-tie welcome", also known as "black-tie optional". This suggests that although tuxedos are absolutely appropriate, they are not the only option suited for the event. This is where the confusion begins… Generally speaking, you should be wearing either a tuxedo or a dark suit (black, navy, or charcoal) to evening affairs. Weddings held in the summer however, are even trickier. Although it is always the safest bet to stick with a dark suit, the warm weather and the extended daylight hours affords men the option to try a slightly lighter rendition, both in colour and weight. This is certainly the case if the event is held during the day. Regardless of the colour or weight, the suit should be modern, the proper fit for you, and in great condition (ie. no holes, no stains, no frays, clean, and pressed).
A crisp white shirt is the safest and most fitting option, regardless of suit choice. A tuxedo shirt is the best accompaniment with a tuxedo, although not a stringent rule. If the dress code affords some leeway, you can play with colour and/or pattern, but keep in mind that you are attending a wedding. This means that one should be somewhat conservative and respectful, not stealing attention away from the couple of the hour; not showing anyone up. Therefore, it is best to keep it simple and understated, unless otherwise declared on the invitation.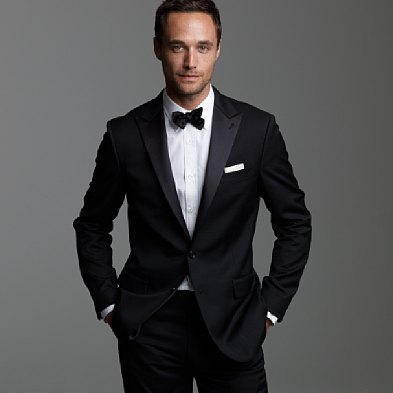 Unless the dress code is casual, a tie is a must. Bowties are definitely making a comeback, and a summer wedding is the perfect occasion to take this look out for a test drive. If you do try the bowtie however, it is best to wear a shirt with a placket to conceal the buttons. You can also stick to a traditional necktie. A satin rendition is always a great formal option. The colour should compliment the suit, the shirt, the man, and the occasion. The tie width can vary as well. Across occasions and dress codes, tie widths should always compliment body shape – a very thin man can wear a narrow tie, while a broader man is best off with a wider tie. The "skinny tie" is a fashion item, rather than a classic. Unless you are trying to achieve a particular look, it is best to stick with a more classic cut tie, while maintaining the aforementioned complimenting suggestions.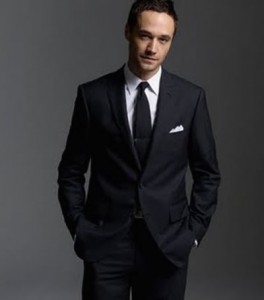 Rounding off wedding attire are shoes and belts. For more formal events, black leather oxfords are most appropriate. For a more casual event, you can play around with shoe style and other dark leather colour options or skins. Your belt should either match or compliment your shoe choice. The leather should be in good condition, with a classic and simple buckle. You may also want to think about wearing a pair of suspenders instead of a belt. If this is the case, it is important to make sure that your tux or suit pants have suspender buttons. If not, any tailor can add them on…. please, do NOT wear a clip on version!