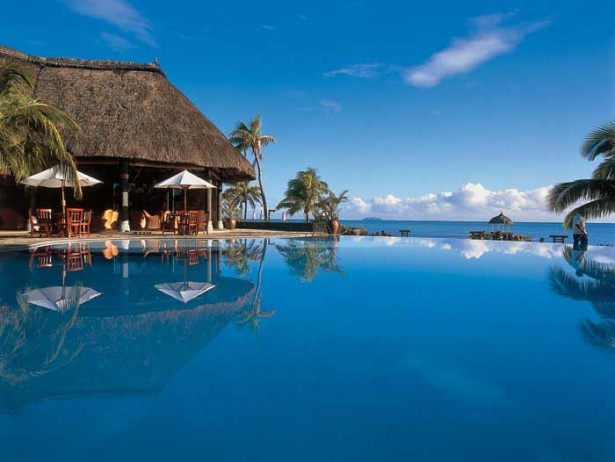 As I have said before, I am a massive advocate for people to step outside of their travel comfort zones and to explore one of the many less traveled regions that we are lucky enough to be privy to on this magnificent planet of ours. As vacationers, we have a fair amount of powdery soft, white sand beaches and palm tree lined turquoise waters to choose from when attempting to orchestrate our next perfect getaways, but a true sense of adventure comes from immersing ourselves in the unknown and unfamiliar. Fulfill your need for adventure, cultural excitement and utter relaxation by choosing an island that is all but off the radar for traditional tourist swarms and choose the marvelous island of Mauritius, a sparkling crystal in the turquoise waters of the Indian Ocean. Mauritius is an island nation that is located off the southeast coast of Africa approximately 900 km east of Madagascar and is widely known for its unparalleled level of luxury and refinement. The island is loaded with historic sights, cultural diversity, geographic variation and almost limitless activities to distract you from the daily grind of beach and pool while proudly upholding its reputation for long expanses of cobalt blue beaches.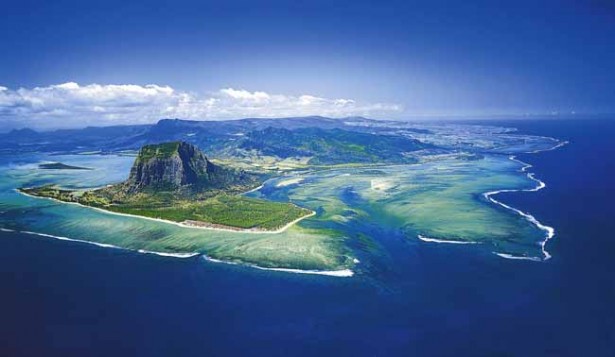 One of the many beauties of the island is that it is comprised of several different ethnicities including among other, French, Indian, African and Asian, creating a melting pot of cultural experiences. The main languages spoken are English, French and Mauritian Creole with English being the official language, Mauritian Creole being the most widely used and French being used for most newspapers and television programs. The island may be familiar sounding for some of you who are more veteran travelers, or this may be the first time your hearing the name, either way I can assure you that mild obscurity does not equal inaccessibility. Mainland Mauritius has one airport, the well-run Sir Seewoosagur Ramgoolam International Airport with two domestic airlines, Air Mauritius and Catovair. If you do not regularly find yourself in Africa then there are various international airlines that offer over a dozen weekly flights from many popular destinations in Asia, India and Europe. Do yourself a favour and add a week sojourn in Mauritius the next time you are flying through Frankfurt, London or Paris and transport yourself to a land rich of culture and warmth. The well known "island vibe" has not been lost in the Republic of Mauritius and not only is it considered one of the most stable and successful economies in Africa but it's people are as welcoming as the picturesque coastline.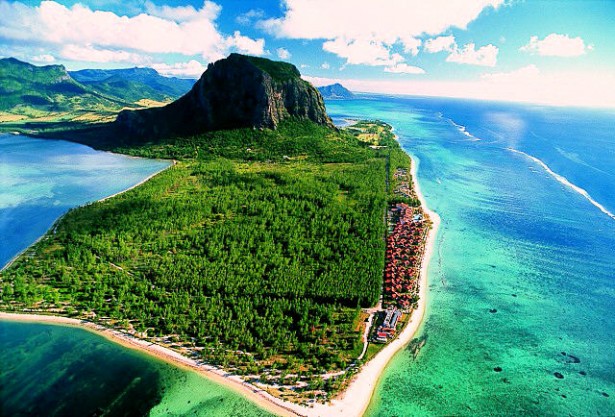 The majority of the island is surrounded and protected by a natural coral reef that creates calm, still lagoons of shallow, crystalline water to melt away the tribulations of every day life. Because of this natural barrier, a large amount of holidaymakers gravitate toward the northern and eastern coasts where there is a strong focus on beach lazing and other relaxing pursuits. There is undoubtedly no shortage of luxury hotels and shopping establishments and it possesses a wide range of natural and man-made attractions to keep the more active traveler occupied. Mauritius also recently received the "World Leading Island Destination" award for the third time and "World's Best Beach" at the World Travel Awards in January 2012. There is a reason this particular island has one of the highest rates of returning tourism visitors in the world and my guess is that it's not entirely because of the white sand beaches. On the southern part of the island you will find a gap in the natural coral barrier and this is where you can observe wilder waters and dramatic cliffs. This is also the part of the island where you will find some of the more adventurous vacationers most likely with surfboards in tow. Mauritius' best surfing spots are tucked behind the craggy Morne Brabant along the quieter southwestern shores. Under the shadows of Le Morne is Mauritius' ultimate surfing spot, One Eye – so named because when a surfer finds the sweet spot in which to catch the perfect wave they will see a small hole, or 'eye', in Le Morne's jagged rock face. While this is where you can find some of the best surfing on the island, a little further up the coast is where you will find the laid back surf town vibe of Tamarin Beach. This is a slightly less popular spot for expert surfers but it is a great place for newbies to get their sea legs. It also remains untouched by high-walled resort compounds. If you want to experience the island outside of your resort pool then rent a vehicle upon arrival, pick up a local map (yes they still make paper maps) and construct your own itinerary using the help of the friendly locals and your own sense of adventure. The island itself is only 45km in width and 65km in length, therefore if you find yourself off track your biggest concern is to remember to drive on the left side of the road.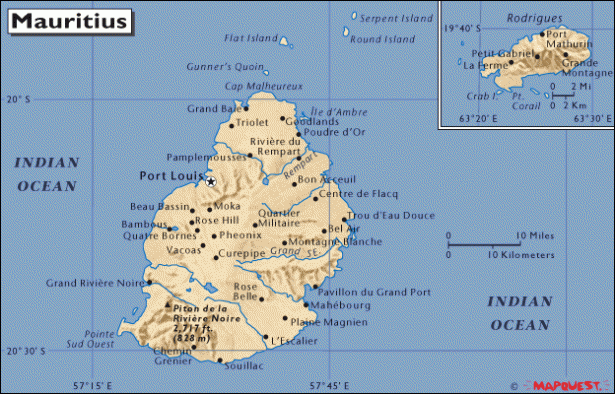 The reality of travel is that the possibilities are endless when it comes to choosing destinations, accommodations, activities, experiences etc. The beauty of travel is that the same two individuals can venture to the exact same destination but have completely unique memories depending on how they have chosen to fill their days. As long as you remain open and honest to what truly makes you happy then you can easily create a vacation that surpasses your most ambitious desires. I have only just lightly touched the tip of the iceberg of what Mauritius has to offer as a vacation destination but I sincerely hope that I have fueled your desire to step off the beaten track and immerse yourself in a land brimming with sights, sounds and culture.