Okay so I know what you're thinking – don't Divas always feel sexy? Well yeah sure most times we're ready to conquer the world full of confidence, a sexified attitude and a hot pair of heels but let's be real we're human too! We do get the rare case of feeling down about the little things – we didn't get that promotion we wanted, our hair isn't falling in the natural, "it didn't take me long to look this good" kind of way, or we just aren't digging how our go to "POW I'M HOT" pieces are looking on our body. What do we do to blast the sexy back you ask? DETOX darlings!
Here at DivaGirl we're on a fabulous nutrition kick with the launch of our latest division DivaGirl Nutrition – we're helping women live healthier and wealthier divalicious lifestyles! We're all riding our new Challenge wave – "Wake Up Sexy!" How does this challenge work you ask? Well sit tight darling while I share the latest news with you! We all know that the secret ingredient to looking hot, healthy, and your sexiest self is working your tooshie out and eating right – they go hand in hand! I mean we wouldn't encourage you to go out and grab an extra large burger with a side of greasy ball fries after you just kicked butt in our "Sexy Fitness Workshop" class would we? Now we have the absolute perfect interactive jump-start program to take positive steps toward reaching your health and weight-loss goals, hooray! Detoxing is super important to get you started quick on eating right and making positive changes in diet and exercise. This is a five-day plan and we're feeling energized, losing a few pounds, and getting our sexy back, yeow! We've teamed up with USANA on this one and I'm so happy to share with you all the details of how you can get detoxing with us today but first here are a few fun tips on how you can amp up your sexiness attitude and wake up feeling like a Pin-Up Doll every morning!
Give yourself a late night facial – Ah, how I love a night of pampering myself before I hit the hay! It's the best way to tell your skin "hey, I appreciate you!"  Exfoliate away your hard work day, gently scrub off your worries and rinse them down the drain then rub in the sweetest smelling night crème to lift your skin's spirits and feeling like a million bucks! Oh the scents and fresh feeling you get, it's like being a new woman!
Wear hot lingerie to bed – Firstly you don't have to be curled up to Prince Charming to wear something super sexy to bed. Throwing on your favourite lingerie piece is hot and makes you feel good just staring at your fine self in your full-view mirror, face all freshened up looking like the movie star that you are! I mean whoever that Prince Charming is he better hurry his way over before someone else snatches you up in that babydoll, meow girlfriend!
Think happy thoughts – It all starts with positive thoughts so as you lay your head down on your pillow your thoughts must end as positive ones. We all go through our ups and downs during our busy and hectic daily lives so I encourage you to get a good night's rest and let your "quiet time" be one to reflect and utilized to dream big dreams that will depict your future. I mean all dreams do come true at some point if you work hard enough. 😉
Now you've woken up feeling like a Glam Goddess so you want to Detox you say? Sure thing lovely! Check out our Facebook Event page or visit our Website for all the details!  Get on this challenge with us – the more Divas the merrier! You have from now until October 5th to register – we'll see you on the Challenge! 😉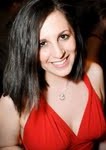 Written By: Julia Marie Gallo