I was lucky enough to see the fashion documentary 'Diana Vreeland-The Eye has to Travel'. If you've seen the film then you know how strong and veracious this woman (or fire cracker) was! She was an iconic fashion figure of the 20th century changing the face of fashion and beauty. Her career included fashion editor of HARPER'S BAZAAR, editor in chief of VOGUE and then made her mark at the Met's Costume Institute. Most would say she wasn't a beautiful woman but her real beauty was skin deep. She had zest for life and willingness to push the limits with everything she did.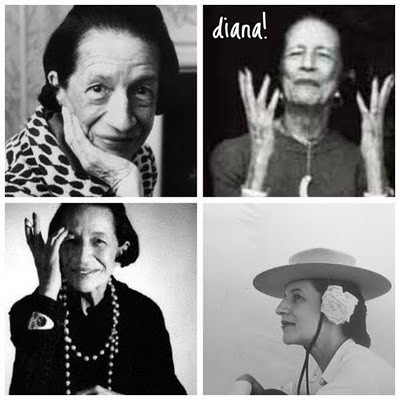 Diana started her career by writing a column called "Why Don't You" which was filled with outrageously and marvelous fashion ideas. It made me start to think about how very few of us push that fashion envelope. So I challenge you to take a few fashion risks and be bold.
In honour of Diana's memory let's try at least one Why Don't You.
Why Don't You: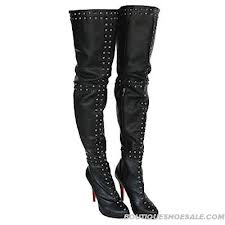 Wear your thigh high boots to the library. The only time a sexy siren has set foot in the library is in the pages of a Harlequin romance novel.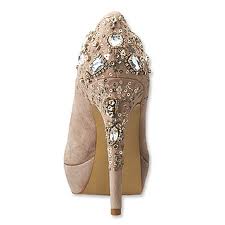 Dance around in your home grooving in your bedroom heels, layers of pearls and fur coat. Diana loved to dance!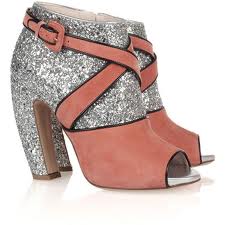 Get your 'shoe-lery' on. Diamonds are a girl's best friend so why not be grounded in them!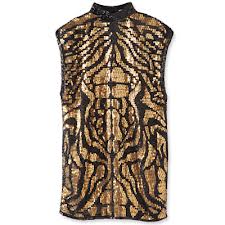 Leave the gym in your leopard print fedora and ¾ length yoga pants. Animals need a workout too.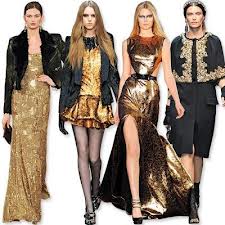 Celebrate like you're at Studio 54 in solid gold style. Don't forget the accessories.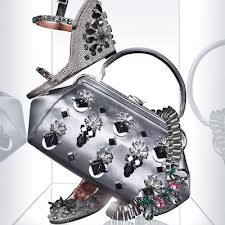 As Diana said it best, "Wear your purple velvet gloves with everything!" Instead of asking why, let's ask Why Not?
I tried my 'Why Don't You' today wearing my ANNA DELLO RUSSO for H&M hat at the office.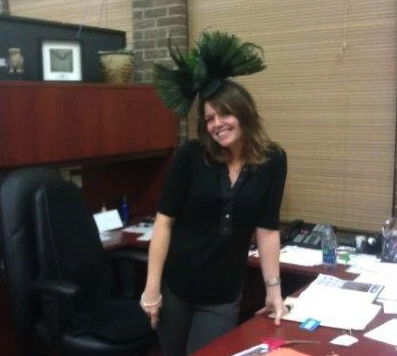 Have a Why Don't You? Please leave a comment!