It's that time of year to dust off the winter jacket and bundle up! This season's winter jacket is not only warm but stylish as well. Although the "puffy" jacket is always a safe choice in frigid climates, they are not the most flattering nor on trend. Wool and cashmere coats are better choices, as they do a great job insulating you from the elements due to the nature of the fabrics' fibers, and can be found in narrower cuts and styles to fit the man. Try a military inspired rendition for winter 2012/13.
This winter, look for the classic structured yet narrower overcoat in the aforementioned fabrics. Taking a classic overcoat from the past to the present is all in the small details. Try a narrow cut in navy, deep green or brown variations, rather than the more traditional black or gray. As for the details – look for double breasted coats, epaulettes (those ornamental pieces of fabric that you see on shoulders), and metal buttons. These small details, whether you choose a coat with one or all of them, will definitely update your winter look to hit "the mark". Investing in a great coat for the season is also a quick and easy way to update your overall look, not to mention that most of you will be making first impressions while still wearing your coats this season.
Brave the elements in style and let me know how it goes for you.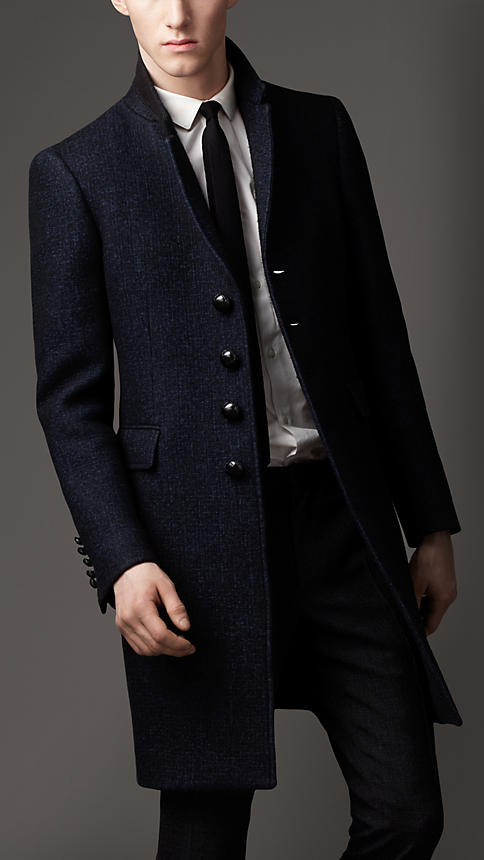 http://ca.burberry.com/store/menswear/coats/london/prod-38358411-felted-wool-tailored-top-coat/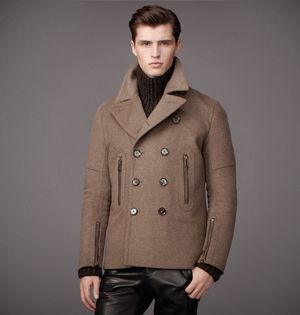 http://www.belstaff.com/MEN/READY%20TO%20WEAR/JACKETS%20COATS/71116041,en_US,pd.html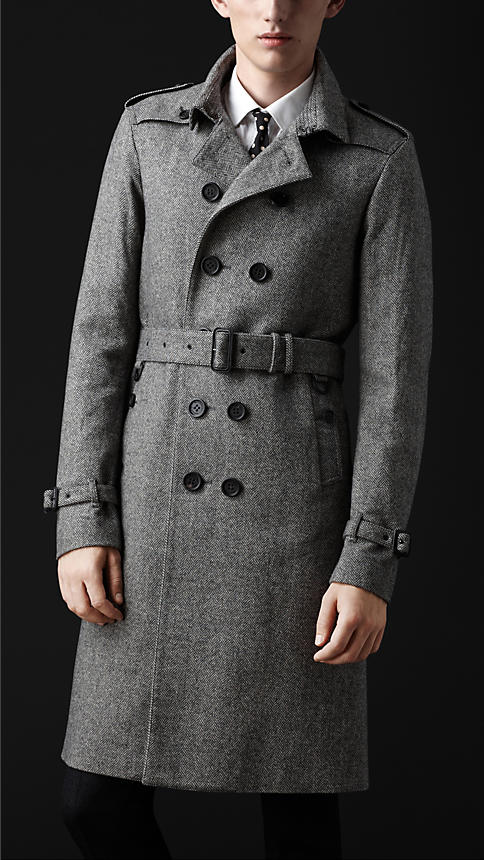 http://ca.burberry.com/store/menswear/coats/prorsum/prod-44599441-herringbone-wool-trench-coat/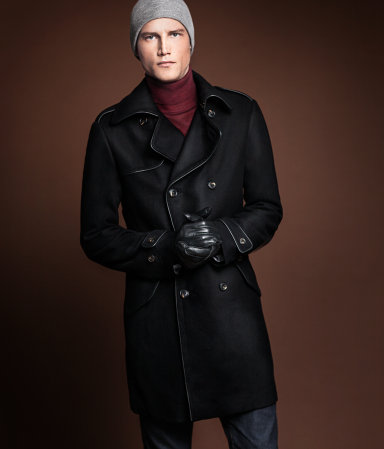 http://www.hm.com/ca/product/04465?article=04465-A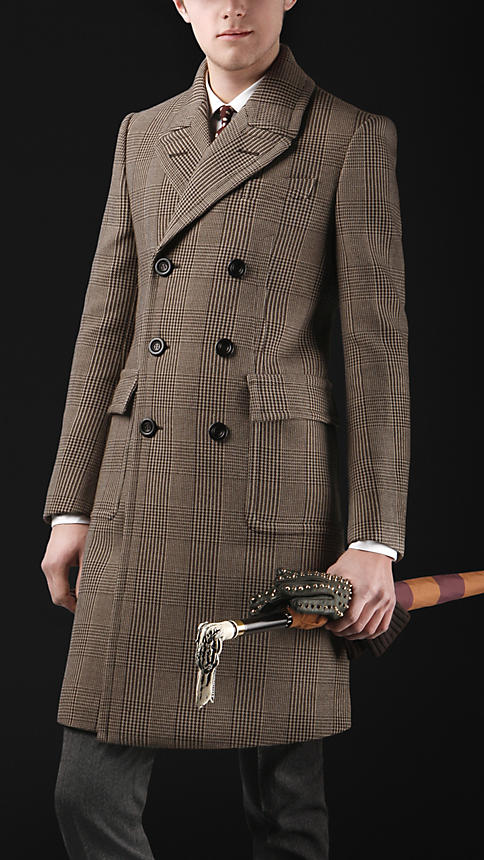 http://ca.burberry.com/store/menswear/coats/prorsum/prod-44629331-wool-tailored-chesterfield-coat/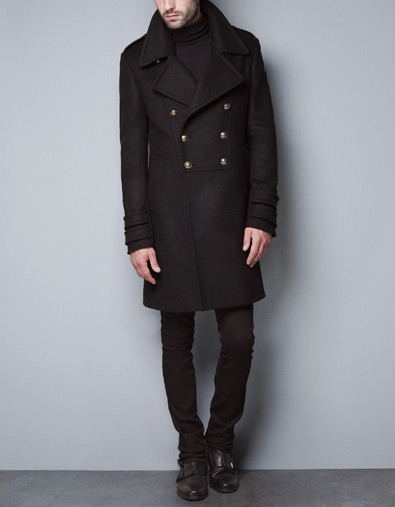 http://www.zara.com/webapp/wcs/stores/servlet/product/us/en/zara-us-W2012/277002/956520/BLACK%20MILITARY%20COAT