You hear about it every day at work and in your circle of friends; someone went on a date with a man she met online two months ago and now she is 'heart -broken' because it is not going the way she wants it to. The man is not texting back anymore or just sporadically and your friend has the sinking feeling that the relationship is going down the drain.
In today's fast paced online and offline worlds, we have so many choices when it comes to exploring romantic possibilities ( think social media, dating sites, speed dating events, friends, work, etc.) which makes it really easy to meet people. How do you choose the right person? Do you pick the first one that comes in your Inbox? Do you go with the luck of the draw because you are too lonely and can't wait to be in a relationship?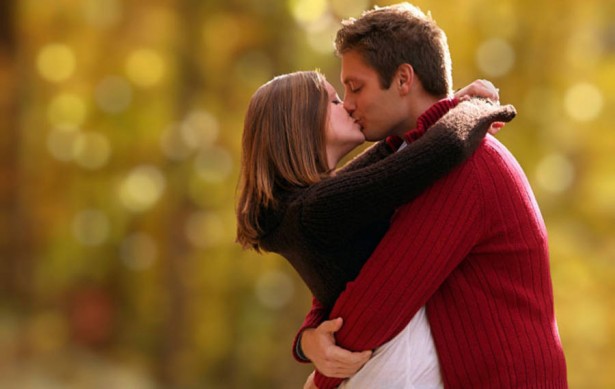 Many people fall in infatuation (not love) with a person's outside shell and end up paying the price of being with someone who is not long term material.  Naturally, it all depends on what you are looking for.  If you only want a short term fling, there is nothing wrong with going for the outside wrapping.  Just don't get entangled in it or you're guaranteed to acquire emotional bruises. If, however, you are looking for a long term relationship, the real gift is to be found inside the wrapping.
From my experience as a coach, not following some basic dating guidelines will bring about some pretty intense lessons in love. Just like everything else in life, it is wise to know some of the fundamental rules if we want to succeed. Relationships are not any different.  '…and they lived happily ever after' only happens in fairy tales, not in real life. To help you avoid being swayed by your emotions and illusions about romantic love, it is wise to know what qualities to look for if you want a good, long-term relationship.
Here are my five top qualities to look for in a man and the rationale behind them:
A man who is emotionally available
A man who shares similar core values
An inspiring best friend content with his life
A man who is ready to participate consciously in making the  relationship work
A man with whom you share the right sexual chemistry.
#1  A man who is emotionally available: 
Too often, we are afraid of being alone, so we pick the first man that comes by and don't pay attention to his underlying emotional state. If a man is still reeling in pain from a past experience and he's too afraid to fully engage in a relationship, you are setting yourself up for a heart ache. How do you know if a man is emotionally available? If you pay attention, you will know whether he is connecting because he has a genuine interest in a fulfilling relationship with you…or not. If his interests are fueled by a shallow need for sex or to avoid being alone, there are signs, like: not being present with you when you are together, being insensitive, cancelling often on dates, making sure that activities are the least demanding on him and his time, etc.
Sometimes we are so afraid and needy that we choose to overlook the hunch, that knowing inside, like a warning.  Instead, we hope that we can change a man into what we would like him to be. The price to pay is that we get hurt and then develop "relationship phobia" where we are now the ones who are emotionally unavailable.
#2 A man who shares similar core values:
If you are thinking about a life mate, it makes sense to wait for someone who has similar values to yours. You can have the best guy in the world but if you want different things in life, it is going to be very challenging in the long run. For example: you want monogamy but your guy is into being polyamorous; you want three children and your man doesn't want any; he wants to move to Europe and you want to be near your family in your hometown; you like gentle lovemaking and he wants rough sex.  Ultimately, both of you will feel more and more frustrated.
#3 A man who is your best friend, inspired and content with his life:
When we are in a relationship, we don't only get the benefits that come with our partner, we also get the drawbacks. When we are younger and inexperienced with romantic relationships, we often buy into the story that we'll find that charming prince or princess who will make everything better. The reality is otherwise. Once the fairy dust settles down after the infatuation period, you are left with the basic personality. There is no more veil preventing you from shutting out the dark side of your partner. To prevent some shocking reality check, make sure to see how your man treats others as he will most likely be the same with you eventually. Is he a good friend, son, brother?
When you are unhappy with your life, how fun is it to be with you? When your romantic partner is not happy with their life it's not fun either. This is why striving to have a fulfilling life and finding a partner who is also proactive with their life is a key point for a successful relationship. By fulfilling the other areas of our life we don't put so much pressure on our relationship. When we are busy following our dreams and aspirations, whether big or small it is stimulating and inspiring for those around us and less demanding on them. It's not that your partner will not face challenges and have ups and downs: it's more about how he deals with them. In my books, there is nothing more inspiring than watching people go through challenging situations with gusto.
#4 A man ready to participate consciously in making the relationship work
Every relationship has its ups and downs, life is made of both support and challenge and no one escapes that reality. 'And they live happily ever after' is the biggest illusion out there and it's the reason for most of our lessons about love. Most songs, novels and movies are about the high of the infatuation period and not about true love where we face highs and lows for years on end. If you are not willing to explore yourself and your relationship you will slowly but surely build a wall between you and your partner. Brick by brick it will become stronger over the years. The wall separating you both will become so thick that you may have no choice but to end it and start all over again. At least you will have learned something about relationships.
When we use challenges consciously to learn about each other and what it means to really love, we have an amazing opportunity to live one of the most beautiful experiences in the world. Have you noticed that often, elderly people will tell you that their best accomplishment in life was having had their children? Why is that? I believe that it is because of commitment. When we are fully committed, we learn and grow and get so much meaning out of our dedication that it is worth the whole journey. When we are as committed to our romantic relationship as we are to our children, we give ourselves the same gift of fulfillment.
Often, couples are afraid of facing the truth about their relationship for fear that there might not be a solution. From my personal and professional experience, some of the most beautiful moments in relationships are when we have the courage to face what is there because we want to have more intimacy. Sometimes we just can't do it on our own.  We need to read books, see a professional and/or take a couple workshops so we can take our relationship to heights we would have never dreamed possible.
#5 A man with whom I share the right sexual chemistry
Everyone has different ideas about what it means to have good sexual chemistry, yet it's very important to see if we are compatible on that level. It can even be a subset of Quality #2 : because it is such an important value to share. Having sexual intimacy is what differentiates friends from romantic lovers and this is why I gave it a special place. Great love making strengthens the bond between lovers and makes it easier to smooth over misunderstandings and weather the storms that each relationship faces. The best love making is exactly that: love making made of love and a pure connection. The sexual act itself is satisfying but when you add the openness and vulnerability necessary for a great connection, it helps to cement the relationship. Using sex as a weapon or control tactic is unwise. It is important to respect each others' needs equally.
If you have five possible matches and you do not know which one to pick (because they fulfill all the guidelines) how do you make your choice? Well… you follow your heart. These guidelines are there to help you calm down your emotions so you could make wise choices, but ultimately, it's the heart that wins. As human beings, we live our life through three modes: our mind, our emotions and our heart. Our emotions can take us on tangents and our mind can help us make wiser choices, but the heart is what governs and makes the most fulfilling decisions.
How do you know if you love someone or if you are infatuated with them? When you love someone you see their qualities and dark sides and you are willing to pay the price to be with them. It's not out of need or because you are afraid you won't find anyone better. It's because you know this person will enrich your life.
What are your thoughts?