I love the holidays. I love the lights, the music, the festivities and, most of all, I love the social aspect of getting together with friends and family. For me this time of year is special but the overindulgence can often come at a great expense. Late nights, big meals, alcohol, sweets etc…can leave us feeling unwell and run down.
In Chinese medicine, winter is the most Yin time of the year. Yin is translated as being the 'shady side of the Mountain,' which when compared to the sunny side is darker, colder and where the rhythm of life is very slow and often unperceivable. In Taoism, human beings are considered a miniature reflection of the environment and in order to remain well and healthy we must live in accordance with the laws of nature.  It is interesting to consider that we celebrate the most festive holidays during the time of year when we should be slowing down and taking it easy.  And some of us pay a price for this.
Moderation is the balance between Yin and Yang; between doing and not doing, talking and listening, stressing and resting. Extremes either way can easily throw us off balance.  Paying closer attention to the messages our bodies send us when we tip the scale in either direction will really help us avoid the pitfalls.
There are great acupressure points to help keep our bodies strong and healthy. One of the most famous points is called Stomach 36 (three leg mile) which is a great boosting point and balances the digestive power of the body, To locate this point place four fingers below the kneecap, one finger breadth away from the crest of the tibia bone.
Another great point to help calm a stressful mind is called 'Yin Tang', which is located between the eyebrows, in some cultures this spot is referred to as 'the third eye'. This point is also an effective treatment for insomnia, headaches and anxiety.  Many of my patients love this point and tell me they feel instantly relaxed.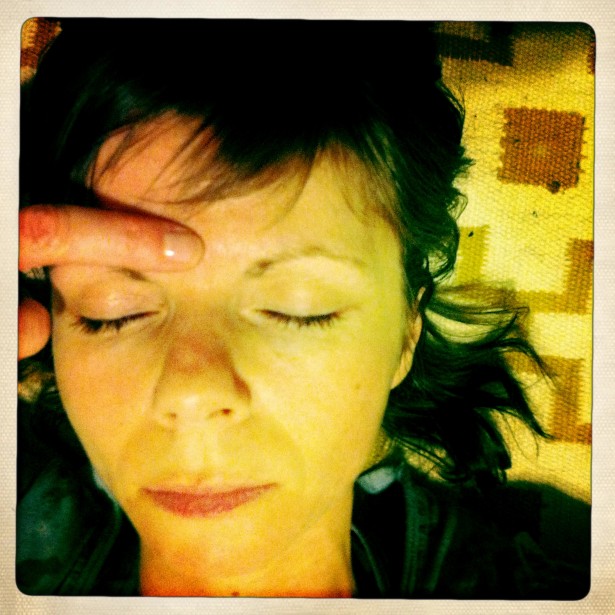 By stimulating these points for a couple of minutes each day we can help balance our energies.
Our bodies are truly incredible works of art.  There are points which, when stimulated, can positively affect our nervous, immune, hormonal and digestive systems (to name a few).  Good health may simply be a matter of learning to understand and manipulate the energetics of our bodies.
Cheers to your health!