I had the pleasure of attending a few fashion shows last week, part of this season's installment of World MasterCard Fashion Week. The first I attended was presented by one of our very own Eligible Bachelors, Christopher Bates (https://www.eligiblemagazine.com/2012/11/02/torontos-most-eligible-bachelor/). His menswear line, bearing his name, features impeccable tailoring, clean lines, modern combinations of textures, and very unique details making his line truly cutting edge and unique for Toronto and beyond. The show featured Bates' Fall/Winter 2013 collection, a very interesting range of fashions from quite sporty to black tie formal. Bates emceed the entire show, allowing his audience to absorb all the subtle details that we may have missed otherwise. Here is a selection of the looks featured in this show: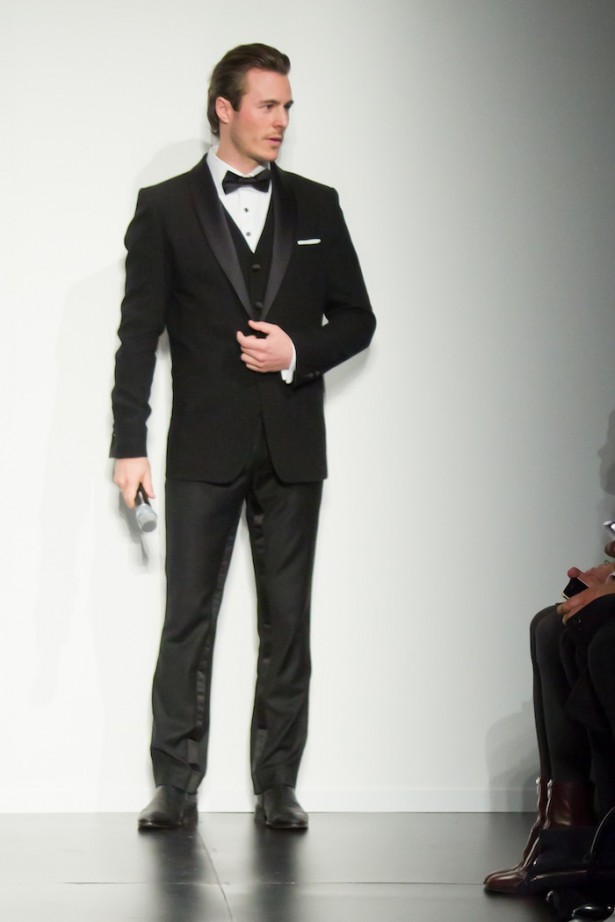 Christopher Bates himself, emceeing the show in a formal, black tie look. Notice the ribbon detailing lining the inseam (versus the outseam).
RIVIERA DRESS SHIRT – This formal white shirt includes a "flipped" collar, to showcase collar stay channels, as well as fashion statement collar stays themselves.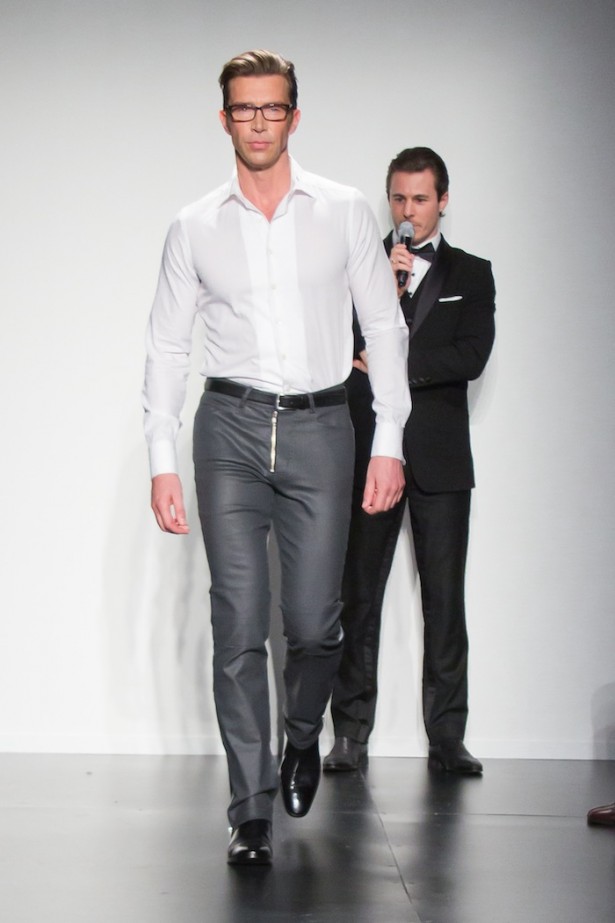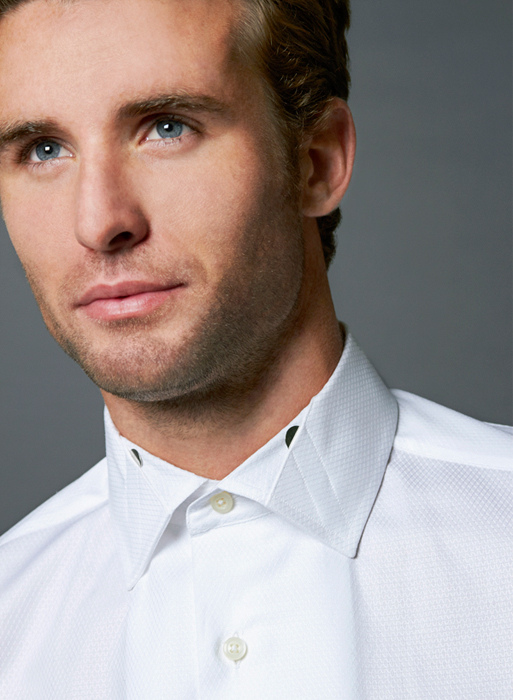 STOCKHOLM TRENCHCOAT – This is a great rendition of a classic camel woolen trench coat, with a twist. Contrasting black leather detailing adds an edge and uniqueness.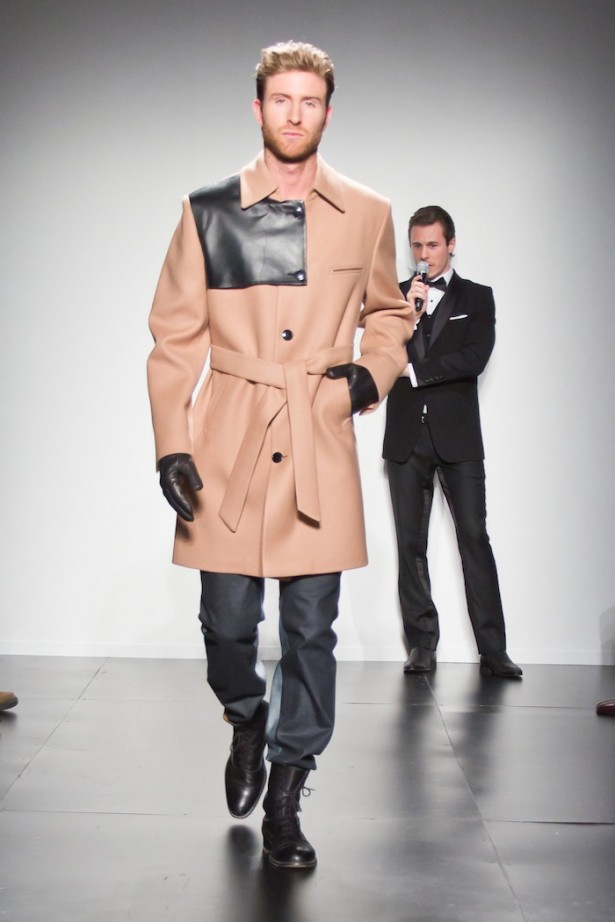 ROMEO DRESS SHIRT – The classic white shirt features Bates' signature "lips" detail on the collar.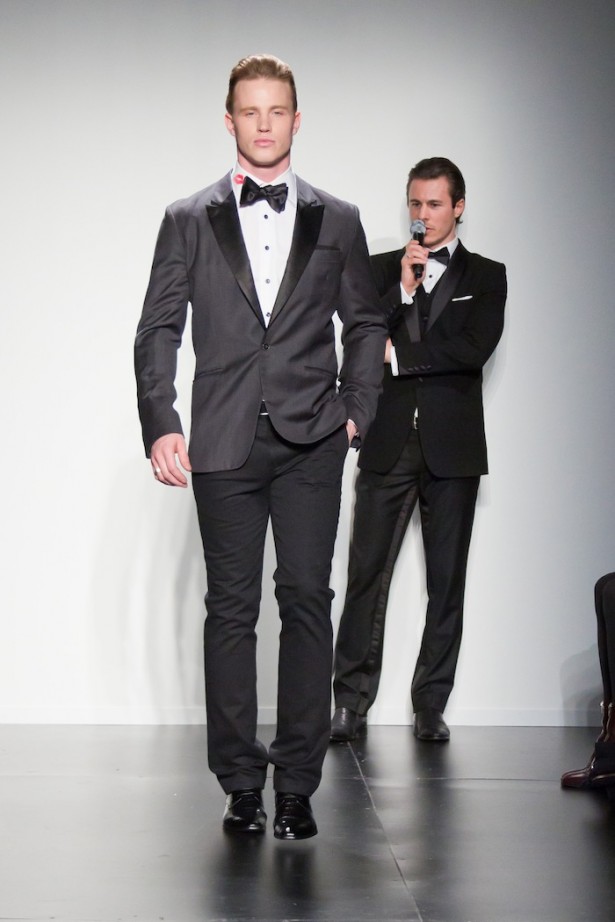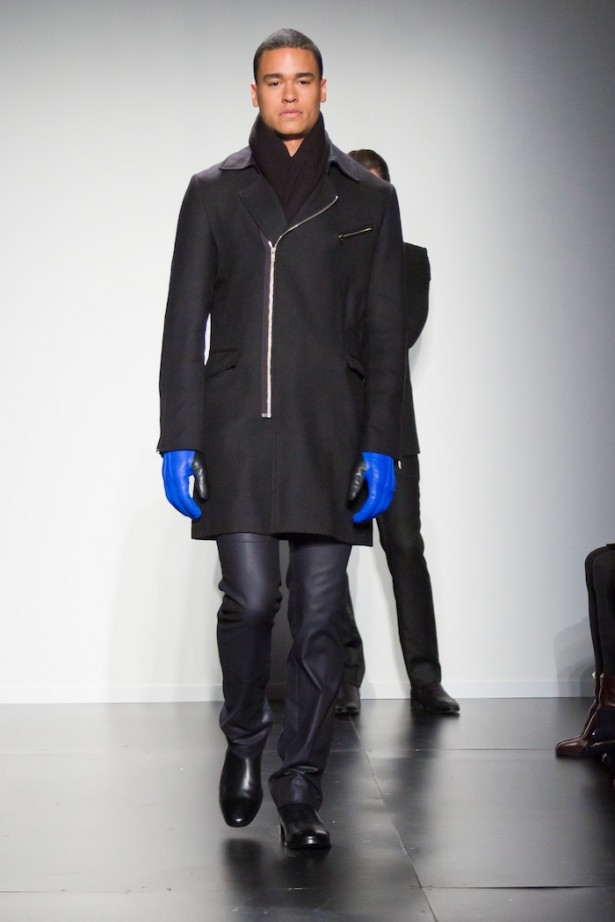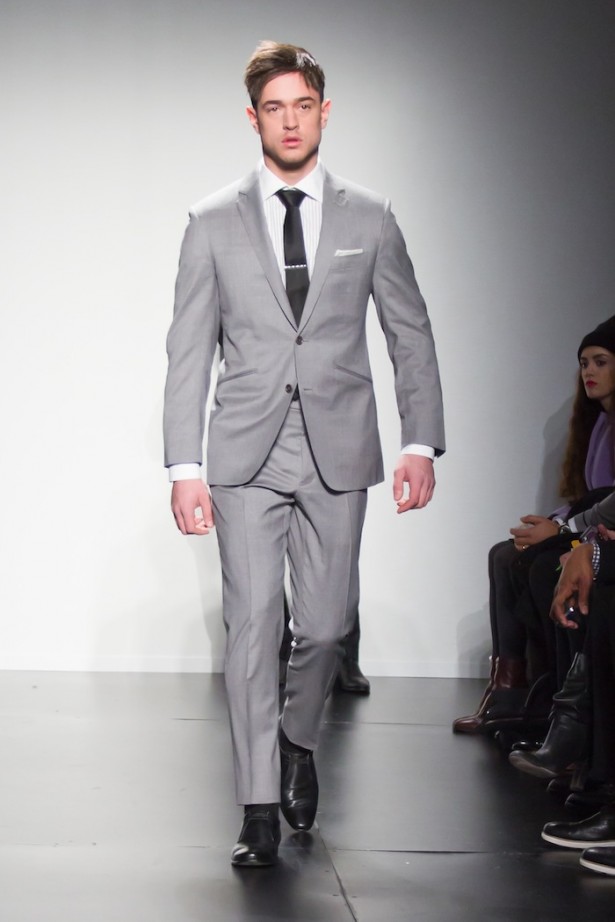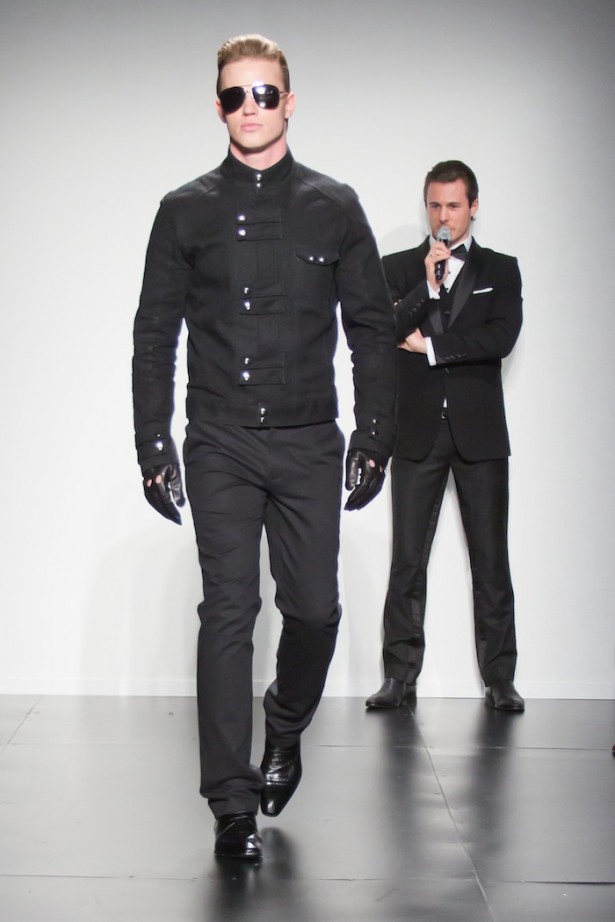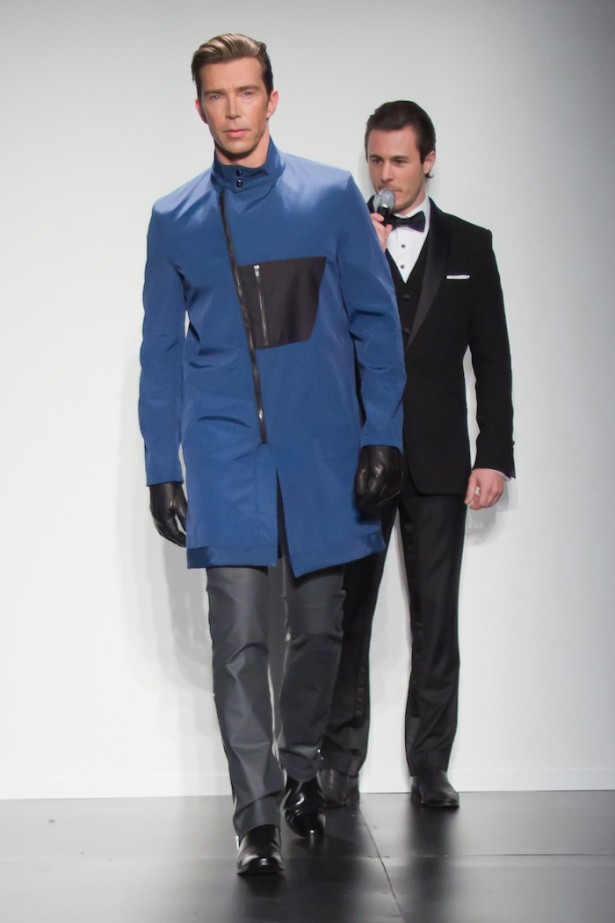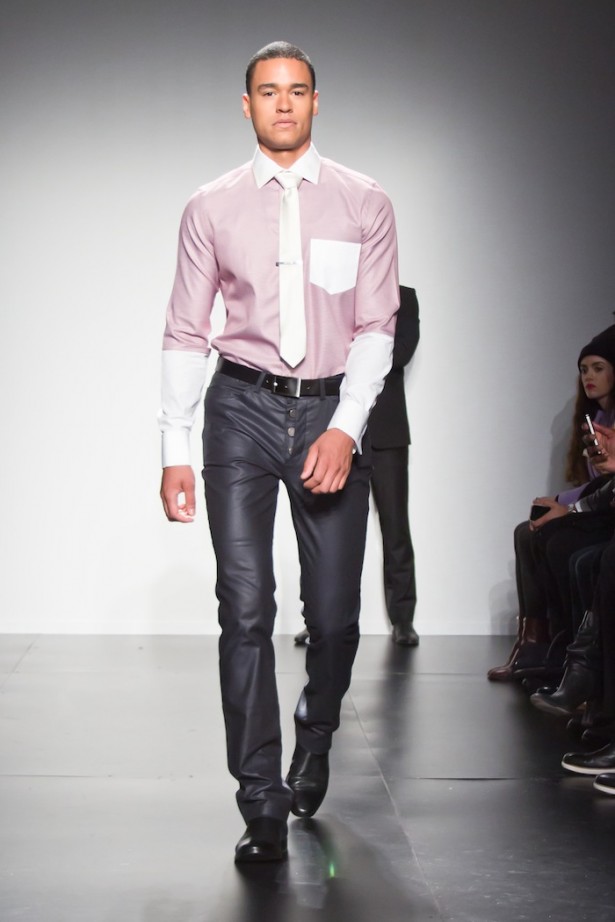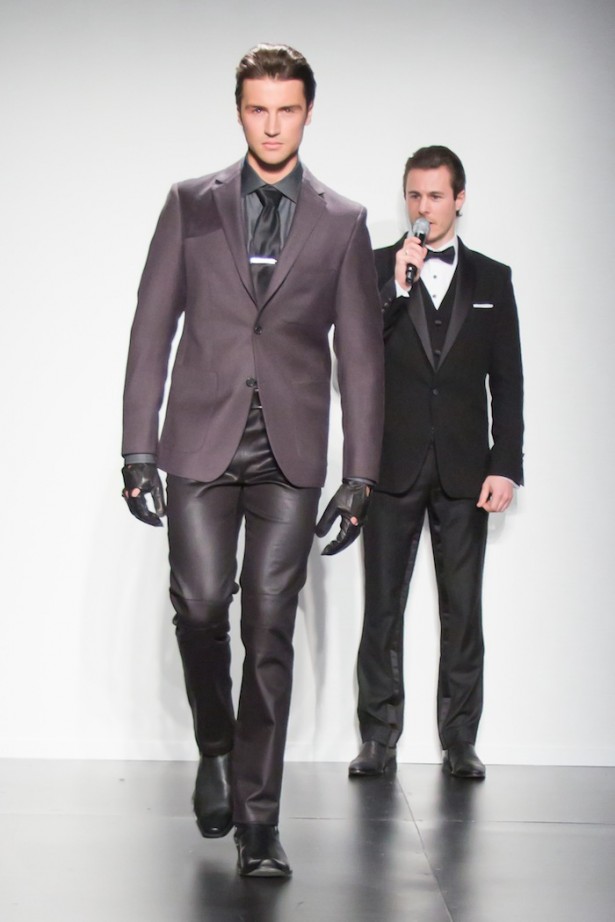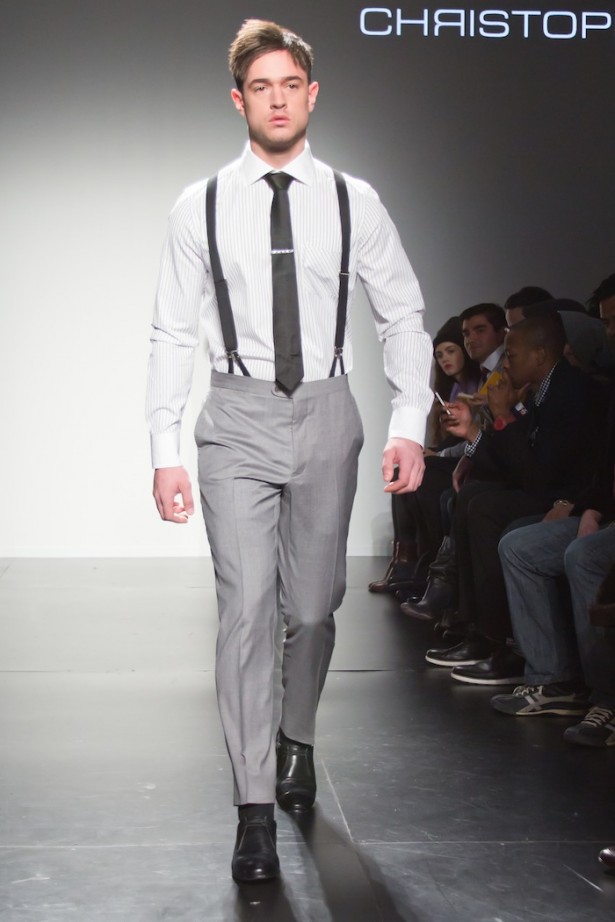 For further information about Christopher Bates, including this season's assortment, check the line out here – http://christopherbates.com/. For any other questions regarding this line or anything else menswear related, email me at [email protected].
Photo Credit: Kareen Mallon