Luxurious Living. To define Luxurious, Lux-u-ri-ous – Extremely comfortable, elegant, or enjoyable, esp. in a way that involves great expense: "the bedrooms have luxurious marble bathrooms". Each month Eligible Magazine will feature an exclusive condo property that epitomizes a luxurious lifestyle in the sky.
This month's Luxurious Living property, offered at $2,799,000 is 500 Wellington St West, Suite 301 – a 3515 sq ft loft in an intimate and exclusive 15 unit building, featuring the ultimate in modern luxury living in the heart of King St West – one of the hottest neighbourhoods in the city.
A private elevator opens directly into this suite which encompasses half of the building's 3rd floor. The massive open entertainment living space features 10ft ceilings, floor to ceiling windows, gas fireplace, hardwood floors and walk-out to a private terrace with gas and water hook ups, along with lighting to set the mood for outdoor entertaining. The open concept Scavolini kitchen features a sleek Italian design, quartz countertops and stainless steel Viking, Miele, Liebherr appliances and a large centre island.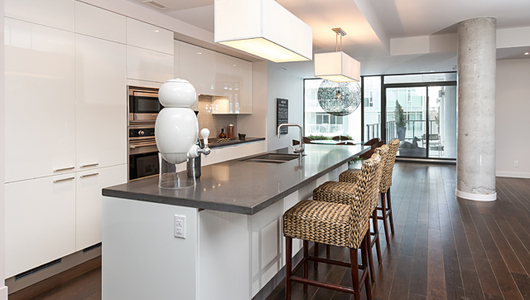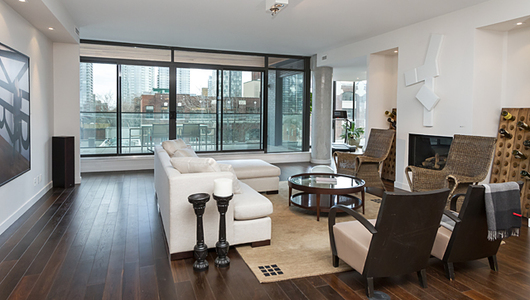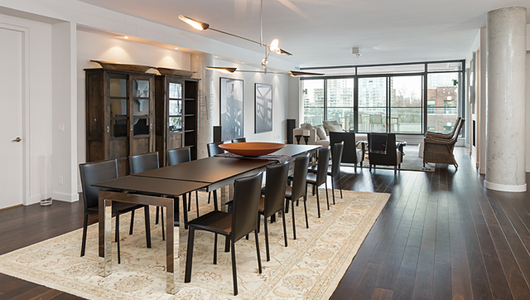 The three bedrooms are well appointed with walk in closets and en-suite baths, and include a master retreat with 5pc spa inspired bath with limestone tiles and walk out to the second private terrace.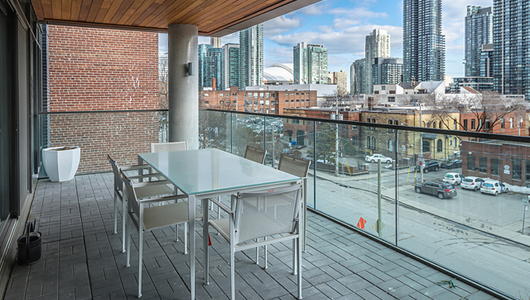 This unique loft building features architecture by award winning CORE Architects and landscaping by Gh3. Built by Freed Deveopments – visionaries building a lifestyle and a way for people to enjoy living in a real community, close to where they work and play, in a building that makes a design statement. Freed describes the residences at 500 Wellington West as "luxuriously appointed half or full floor lofts that range in size from a gracious 2,500 to a truly spectacular 6,000 square feet, 500 Wellington West isn't for everybody". But from Freed Developments' point of view, that is precisely the point.
"We took a chance here in creating an exclusive property for high-end clients in a part of Toronto that had never seen this type of condominium project," says Peter Freed, who was pleasantly surprised to discover that its luxury struck a chord with many. "But then we are always motivated to do things a little bit differently just to keep it interesting."
Does this spectacular suite intrigue you? Whatever your lifestyle, be sure to incorporate some luxury!