Though our musical culture is at no risk of failing to produce talented artists and musicians, as it always has, we increasingly settle for our music being little more than handed at the click of a mouse. If this is to be the future of how I attain the soundtrack to my day to day, it's a comforting thought that there are those dedicated to bringing us, and with the aid of some incredible and highly over sighted production, polishing some of the diamonds in the rough.
Now before a brick comes hurtling through my lovely Toronto window for disparaging the ever popular ITunes, let me say that I'm referring to what I observe to be the growing number of Vloggers that have taken the title of Indie Producers and made it their effort to seek out and showcase unsigned and undiscovered talent so that they may reach the ranks of mainstream notoriety. They create forums where their uniqueness is not only shown, but given the ability to flourish.
It started with my search for a Scottish Folk singer by the name of Rachel Sermanni (who I've recently been obsessed with) that I stumbled upon The Mahogany Sessions; and in all honesty, it was there where it began. Their assembly of location, and photography were what captivated me most. Needless to say my affinity for visual storytelling was right tickled by their incredible knack for bringing out the tone and mod necessary for portraying a story through little more than an everyday performance by some incredible singers and musicians.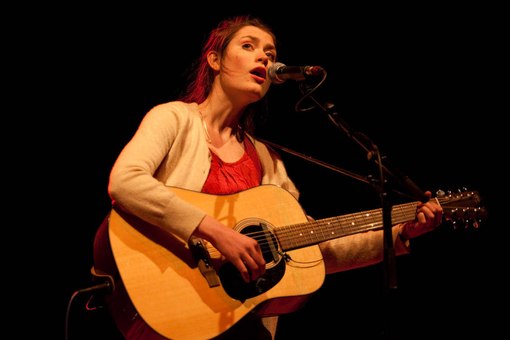 These innovators are among the emerging artistic filmmakers that are shaping the online music community by bringing incredible talent to the forefront of it. To the delight of, well… Me; the cries of society for the visual advancement of our culture are in no way falling on deaf ears (if you would pardon the pun). Our evolving digital world, everyday speeding up our lives, threatens to take a part the beauty of music; its ability to slow things down. This intangible part of the culture stands to be lost if our story tellers are ill-prepared to meet the challenges of this reality. With that said, my confidence in this forums ability to meet these challenges grows tenfold knowing that there are those who strive to rise to the occasion.
[youtube]http://www.youtube.com/watch?v=eSumskacm1Q&playnext=1&list=PLDA6850712FAF6EE1[/youtube]
Today's playlist, courtesy of The Mahogany Sessions, is a group of songs that drew something from me in what these dedicated connoisseurs made and created with the help of some incredible talent.
ENJOY, and Auf Wiedersehen!!
Rachel Sermanni – Breathe Easy
Gary Clark Jr. – Nextdoor Neighbor Blues
BOY – July
Oh Land – Wolf and I
Leo Stannard – Machines
Marques Toliver – Charter Magic
Sunday Girl – Self Control (Acoustic Cover)
David's Lyre – English Roses
Rachel Sermanni – Marshmellow Unicorn