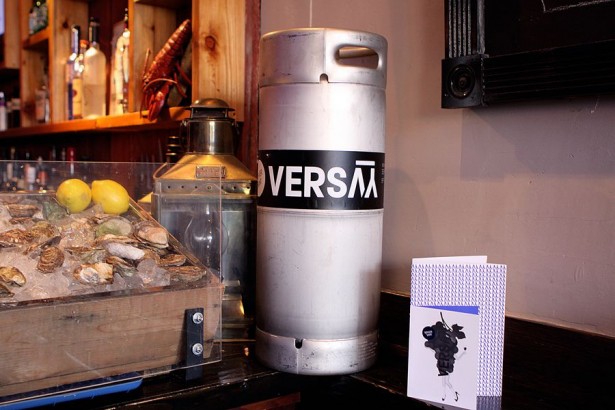 I'm a wine drinker so the typical "keg party" was never really my thing; that is until now. Now that the folks at Versay Wine have decided to capitalize on an emerging trend started in New York City and the West Coast to actually offer wine "on tap."
"Versay wine on tap democratizes wine," says founder, Jean-Francois Bieler.  "Pricing by the keg allows for high quality wine to be bought in 'bulk' which cuts down the cost for restaurant owners.  This gets passed on to the consumer who ends up getting a better quality wine for the same price, making high end wine more accessible."
The Versay wine launch was commemorated last Monday evening as over 50 media representatives and influencers gathered at Toronto hot spot, Rock Lobster on Ossington Ave. The evening included delicious Rock Lobster signature hors d'oeuvres, live music and a full sampling of Versay wines.
To be clear, when it comes to wine I usually don't need much encouragement, but the concept of wine from a small keg had me doubting.
I stared with a Pinot Grigio.
The texture was very smooth, with almost silk-like overtones that left a nice impression on the palate. A little citrus and even some honey notes. It was a winner!
Next I sampled the Riesling and the Cabernet Franc, which were both delicious from my point of view.
Versay currently has nine different wines ranging in region and grape. Kegged and distributed by Vineland Estates and sold by partners Vineland Estates and Halpern Enterprises, the following Versay wines are available in Ontario:
–       VQA Riesling from Vineland
Estates
Winery, Ontario
–       VQA Cabernet Franc from Vineland Estates Winery, Ontario
–       Numéro 3
Verdejo 2011, Rueda, Spain
–       Bob & Robert
Merlot
Cab/Syrah 2011, Washington, USA
–       Donnaiolo Sangiovese Cabernet Cannaiolo
2008, Umbria, Italy
–       Mamma
Mia
Chardonnay Grechetto 
2010, Umbria, Italy
–       Prima Donna Sangiovese
Riserva
2009- Doc Emilia, Romagna, Italy
–       Bieler Père et Fils Cuvée Stellie Rosé 2012, Côteaux
D'aix En Provence, France
–       Gazerra, Pinot Grigio 2012, Sicily, Italy
Similar to its beer counterpart, the wine is pressurized using a blend of 80% N2 and 20% CO2. Apparently this method reduces the likelihood of oxidation that often spoils bottled wine.  It also allows for the temperature of the wine to be controlled making certain it is consistently served at its optimum temperature.
Wine on tap also provides a greener option for wine lovers.  Each keg holds 26 bottles of wine (the equivalent of 130 5-ounce glasses).  An establishment that carries two wines on tap and changes kegs weekly reduces their waste by 52 bottles per week.  On an average annual basis, this reduces 1,082 kilograms of garbage per year.  Versay wine on tap reduces its total carbon footprint by 50% in comparison to other wine providers.
These selling points have convinced some recognizable restaurants in the city to carry the products already. Those include the aforementioned Rock Lobster as well as ONE, Miller on the Bay, Wildfire Steakhouse & Wine Bar and several other restaurants across Ontario. Event planners or hostesses can also rent a mobile Versay keg for parties and events directly from the website.
The evening, hosted by Rock Lobster and Evolution PR was a hit. All who attended agreed that the concept was excellent and the wine was above par. And who could argue that quality wine served by an efficient and green process wouldn't be a winning combination?
I'll have another glass of the Pinot Grigio please!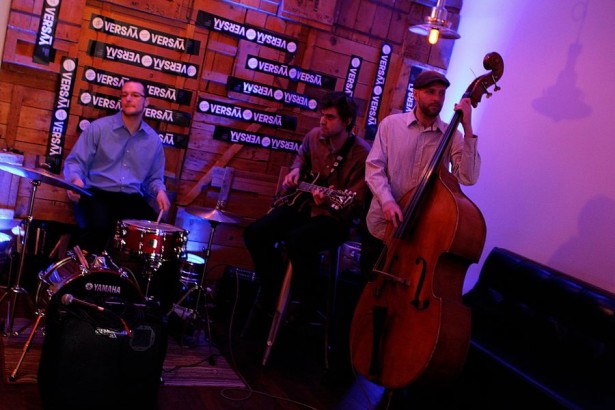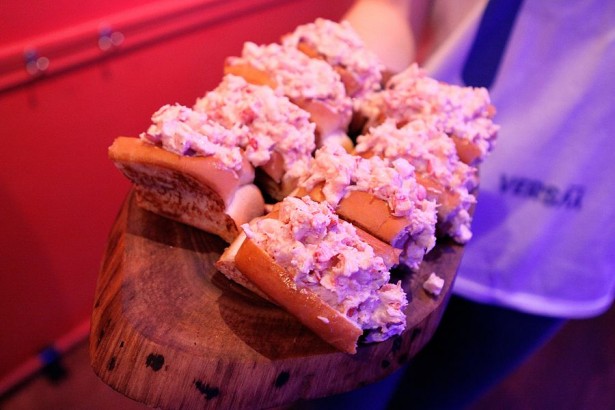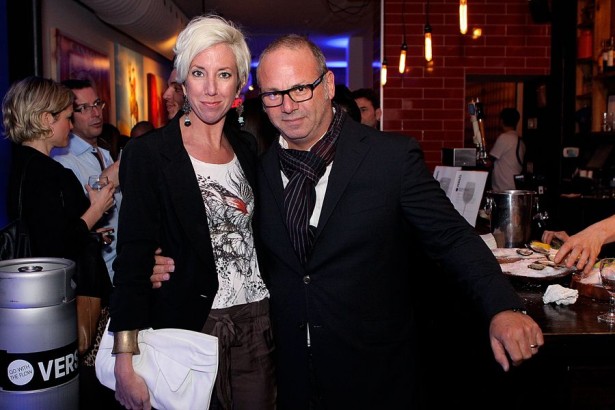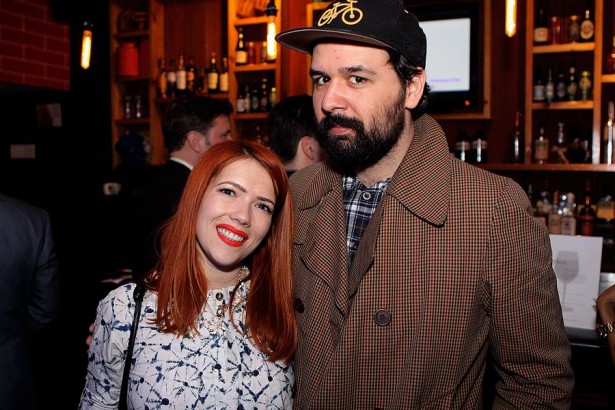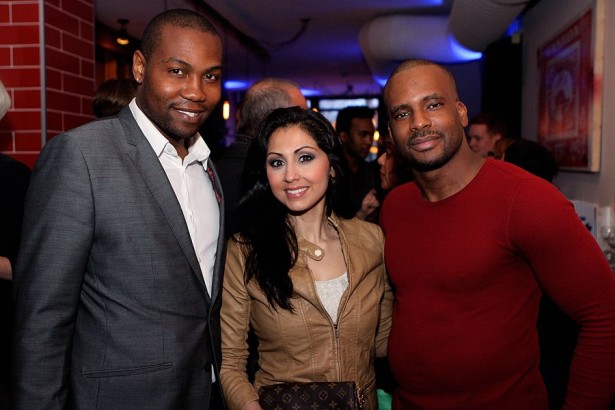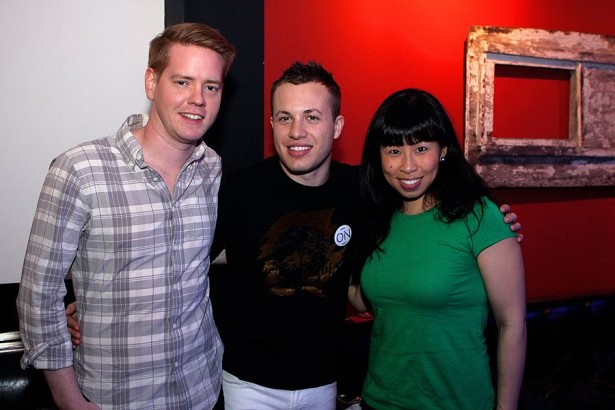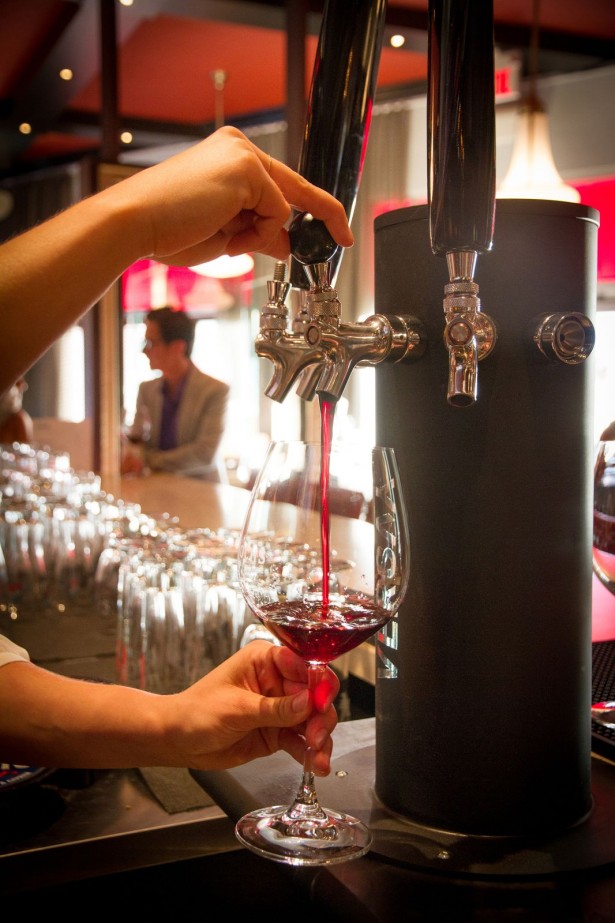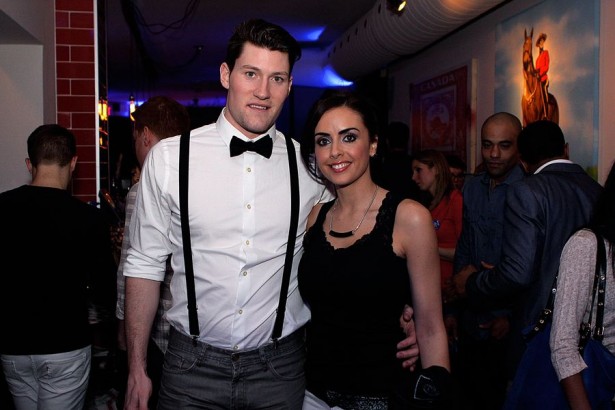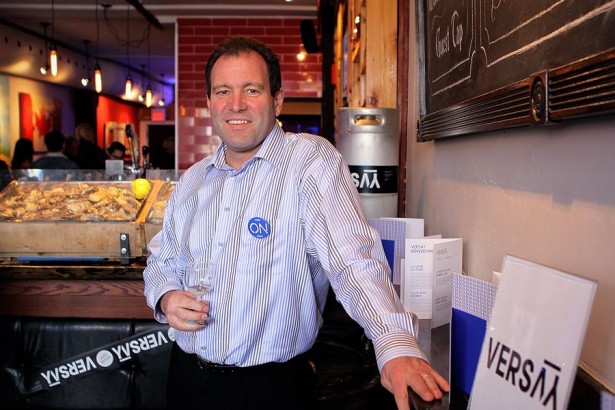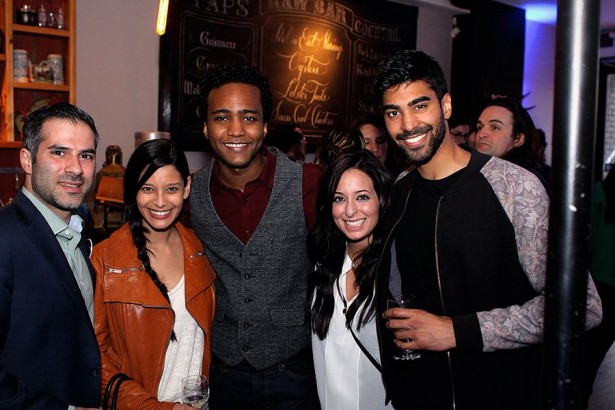 PHOTO CREDIT: Becca Lemire