Prior to moving onto an entirely new country I have decided that I must continue my story on Peru by telling you about my experience hiking the famous Inca Trail. Even though there are countless stories retelling this four-day journey, I thought it was important that I tell you about my journey in the Andes after I spent time in the Amazon jungle. To be honest, even though I did a lot of research beforehand about the trail itself, I was still unsure of exactly what to expect and if I should be a lot more worried then I was. I will therefore tell you how to properly prepare for the trail, how to make it through the hike and how to properly relax and enjoy yourself after.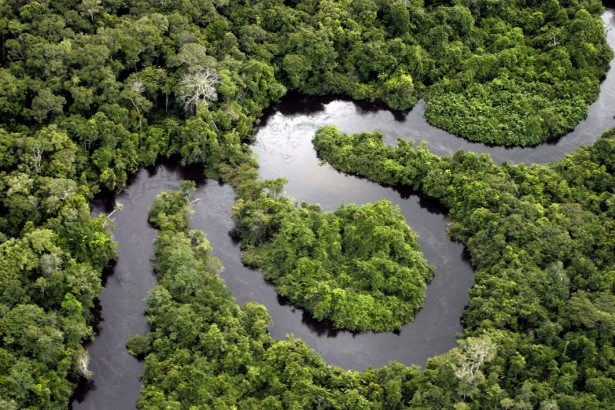 Of course the first part of any journey begins with preparation and planning. Although the fact of hiking 45 km itself is no walk in the park, the altitude can make hiking these distances feel about twice as difficult as hiking the same distance at sea level so get your body ready the best that you can. I would strongly suggest doing some varying kinds of cardiovascular activity before your trip as this will only serve to help you along the way. If you have never been on a Stair Master in your life now is the time, when you reach the second day of the hike you will know what I mean and silently thank me for the advice; your welcome. Even with all of this preparation, our bodies can still react negatively to the high altitude and each and every person is different in how it will affect them. The best thing you can do for yourself is when you arrive into Cusco, which is at about the same altitude as Machu Pichu, be sure to take on a more relaxed pace then you are used to. Drink lot's of water and Coca Tea to hydrate and do not do anything too strenuous or taxing. I recommend anyone that is coming from sea level to spend at least two days in Cusco before attempting the trek. Visiting the enchanting city of Cusco, the ruins of Sacsayhuaman and the gorgeous Sacred Valley of the Incas is ideal for acclimatization and for passing the time. Make sure you come prepared with clothing for varying temperatures, rain gear, flashlight or headlamp, bug spray, sunscreen, day pack and any other things you could imagine needing after four straight days in the Andean Mountains. The company that you end up booking your hike with will be able to provide you with a packing list in case you draw a blank when the time comes. One item that I personally did not see on any packing lists was earplugs and I can tell you from experience, and unfortunately regret, that you should bring them. The campsites are very noisy at night and if you plan on trying to get a good night sleep in the evenings after hiking all day, then earplugs will be a must.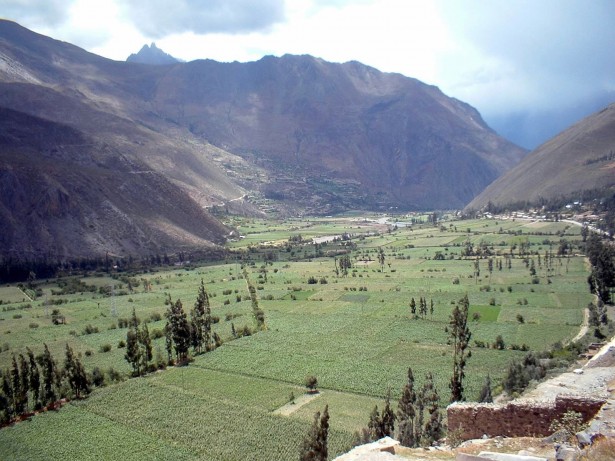 Now that you are all packed and ready to set off on your long anticipated, anxiety inducing, life changing journey you will start on day one at km 82 which is at 2600m above sea level. As you would expect, the day starts early and this is okay because you have been anticipating this moment for presumably a very long time. A bit of advice, take it slow! The trail reaches high altitudes and unless you live in neighbouring Bolivia, you are probably not accustomed to the decrease in air pressure and available oxygen. You are going to get winded a lot quicker then you normally do and the never-ending stairs are not going to be on your side. Just remember, the fastest recorded time that someone ran from km 82 to Machu Picchu was three hours, so four days should be a piece of cake… right? The second day of the hike is the most challenging part and this is when you are going to thank me for telling you to train on the StairMaster. This is when you will reach dead women's pass and it will be a true test of your stamina and fitness level. You will see stair after stair after stair in the distance and it will feel like it will never end but every now and then you will come to a view so magnificent that you forget your aching thighs and burning lungs and you will remember why you are doing it in the first place. The second day is also when you will reach the highest altitude on your hike so be sure to drink plenty of water and listen to your body. Take a rest when you need to and go at your own pace. You will also spend a fair amount of time descending on day two and this is where I found the walking poles came in handy to take the pressure off of my knees. I worshiped my walking poles during the hike but a girlfriend of mine who has shoulder issues found they were a burden, so again this is going to vary depending on the person. If you have any issues with your knees then the poles are a must. Once you have completed day two, you can breath a small sigh of relief knowing that the hardest part of your journey is over and you are on the home stretch. You will wake up early on day three and resume your trek with disapproving leg muscles no doubt. On day four you are only hiking the last few hours to reach Machu Picchu but you must start early at around 4am as you will have to wait in line to get your permit to enter the site. You also want to be sure to have enough time to explore this beautiful hidden city that you worked so hard to see. For most of the fourth day you can see Machu Picchu in the distance slowly growing larger as you trek closer. Our whole group was so full of excitement and amazement at what we could see that we quickly forgot how tired, sore and most definitely smelly we were. Once you arrive it is not hard to see why thousands of people a year travel from all corners of the Earth to have a look at one of the Seven Wonders of the World. Depending on the company that you have travelled with your guide will give you a tour and explanation of the site and then you will have the afternoon free to explore at your own pace. Once you have had your fix you can hop on the bus down to the town at the base of the mountain which is called Aguas Calientes. There are some beautiful hot springs here that you can visit in order to soak your sore and tired muscles so bring a bathing suit on your hike if you intend to partake. There are also some beautiful restaurants to enjoy a cold beer and a very nice market in the middle of the town for souvenirs. To be honest I found the prices in this market better then anywhere else in Peru but be sure to shop around as I found huge price differences for the exact same item depending on the vendor. I was also able to get items at a much lower rate then some of my travelling companions because of my bargaining abilities but hey, I have had a lot of practice!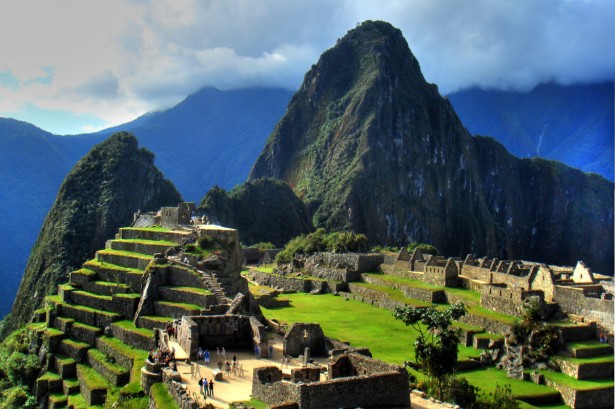 If you find yourself in Peru but are unable to get a permit for the Inca Trail I can also suggest the Lares Trek which is equally as beautiful but a little more rugged. You do not need a permit for the Lares Trek and it goes to a higher altitude and is less "groomed" then the Inca Trail, but you will also find less traffic which some people really enjoy. On the other hand you can also choose to forgo the hiking all together and take the train to visit Machu Picchu which is equally as amazing if not drastically less tiring. One of the most important things I can advise if you do choose to hike, and I really cannot stress this enough, is to choose a trusted and reputable company to guide you along the Inca Trail. The porters will carry your stuff along with your tent, sleeping bag and all of the food and supplies for the four days making it possible for you to fully enjoy the experience without having to worry about the details. The food that the staff at G Adventures cooked for us was beyond all of my expectations and they were able to supply enough food even for the hungriest of hikers such as myself. Beyond the obvious reasons why you should choose a reputable company there are also reasons that some of us may not even consider, such as the health and safety of the Porters and the staff. It broke my heart to see some porters who were not properly equipped, hiking in decaying sandals without back support or any regard for their comfort and it only further solidified my trust in G Adventures when I observed the difference with the equipment that was supplied to their Porters. Proper hiking boots along with back braces and strict weight requirements for their load. Most of us travel simply to add to our life memories or to make a tick on our bucket lists but it is important to remember that you CAN make a positive impact on our planet through travel simply by making responsible and informed decisions on who you choose to travel with. There is a reason that 11,000 people hike the Inca Trail with G Adventures every year, they must be doing something right!