The following is an excerpt from Dr. Jess' best-seller, Hot Sex Tips Tricks and Licks:
If you or your partner enjoy multiple orgasms or want to explore the possibility of being multi-orgasmic, that's great news! However, bear in mind that orgasms (multiple or single) are not sideshow tricks — they're personal, subjective experiences. So if you put pressure on yourself or your partner to perform, you'll take all the fun out the experience.
As always, do what feels good for you and try these strategies on for size on your own before bringing them into partnered play. Sometimes it's healthy to be selfish! You're more likely to enjoy and learn from the authentic sexual experience without the pressure of worrying about your partner's needs.
Try out these approaches to experimenting with multiples:
Full-Body Work-Up: We all have a tendency to pay a ton of attention to the breasts, bum and genitals while ignoring the rest of the corporeal wonderland during sex. While there is nothing wrong with focusing on the common erogenous zones, slow and simultaneous stimulation of several body parts at once can heighten orgasmic response, promote full-body orgasms and bring on more orgasms in one steamy session. Try using a blindfold and caressing the whole body from head to toe teasing around the vulva and breasts to build up the tension. Later on when orgasm is imminent, use a spare hand, mouth, toy pillow or even toe to touch as much of the body as possible to extend the orgasmic experience.
Play With Fantasy: Many women (and men) report that their most memorable orgasms begin and end with a hot fantasy. So embrace this! Fantasies that involve people other than your partner in no way constitute cheating — nor are they a reflection of your real desires. They are simply fragments of your wildest sexual imagination that come together to create a perfect scenario in your mind for the narrow purpose of getting you off. In one case study of a woman who had more than a hundred orgasms in one sitting, fantasy was identified as essential to meeting her needs, so even if you're not on the path to one hundred orgasms (who has that kind of time?), playing with fantasy is definitely worth exploring.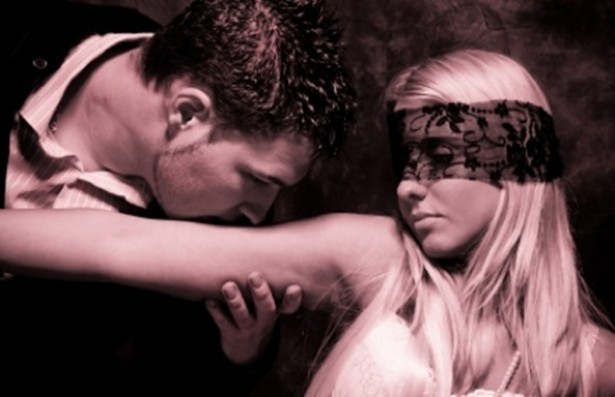 Tease it out! Avoid her hot spots: Find out where she loves to be touched and which buttons take her to the orgasmic edge. Then use your breath, lips, tongue and slippery fingers to tease all around these sex zones without actually touching the areas that burn with the most fiery desire. Let them ache for a stroke, kiss or suck until they can no longer handle it and then dive in for the win!
Pulse! Many women enjoy bigger, better and more orgasms by pulsing on the hood of the clitoris with a finger in between orgasmic contractions. She will have to learn to recognize these contractions in order to try this technique, but once she does, it's actually quite simple and she can use her hand to guide yours. As soon her PC muscles contract, press firmly for approximately half a second and release following the rhythm of her body's involuntary contractions. Alternatively, you can place your hand over her entire vulva using the Pussy Pouch technique and pulse away!
Stay tuned for more of Dr. Jess' multiple orgasm tips coming soon…