Gotstyle Menswear Bachelor: Ryan!
Ryan is 25 years old and moved to Toronto from Miami in late 2010. Ryan was born and raised in Ottawa, Ontario and graduated Magna Cum Laude from the University of Ottawa with a joint honours degree in Political Science and Philosophy – with his presumed career track directed toward corporate law. After spending time in Miami and reassessing what he really wanted in life, Ryan accepted that a life dedicated to practicing law simply wasn't for him and on his return to Toronto he incorporated his first company, Lux & Lumen – which he currently presides over. Lux & Lumen is a private members club that offers its members luxury lifestyle management services as well as 24/7 concierge services. Don't let his age fool you though, Ryan sits on the strategic fundraising council for the High Park Nature Centre, serves as a corporate ambassador for both Uber and Swiss Stays, has over eight (8) years of experience working with federal and provincial tiers of the Canadian government and in his spare time can often be found shooting and editing photography and videos. 2013 will undoubtedly be an exciting year for Ryan as he continues to explore Toronto, the city he has grown to love, and undertakes new business & political ventures before year's end.
Occupation:CEO & Executive Chair, Lux & Lumen 
Things I'm passionate about: Film, business – basically, anything that lets me be creative. 
My ideal first date would be:  Something spontaneous – the old dinner, drinks and dancing combo is great, but it's a bit too safe to be considered ideal.  
People say that I am: Funny, outgoing, kind and intelligent. 
My ideal partner is: Intelligent, confident, compassionate and ambitious. 
Dating deal breakers: Someone who is negative, shallow and mean spirited (doesn't even need to be directed towards me, but in general). 
I'm not bragging but I: Make my bed every day. 
A talent that may surprise you: I'm an avid snowboarder, surfer and mountain biker. Also, photography/videography and editing are huge passions of mine. 
Three artists you'll find on my iPod: Kruder & Dorfmeister, Muse, and Kavinsky. 
My dream vacation: Cannes, France 
On weekends you'll find me: Being productive at my condo OR out with friends being slightly less productive… 
What I put on my burger: The usual suspects (lettuce, tomatoe, etc.), plus some guacamole – because really, who doesn't like guacamole? 
I was most impressed on a date when: Went on a date recently, and after a few drinks at dinner she insisted we go to late night bingo in the West end of the city instead of out to a nightclub – it was spontaneous, memorable and I can't remember the last time I've had so many laughs. 
In high school I was: Ferris Bueller. 
My guilty indulgence is:  Coffee. 
In my past life I was: A sinner. 
In my next life I'll be: A saint. 
If my life were a genre of movie it would be: Documentary. 
The actor that should play my life story is: Not sure – Joseph Gordon-Levitt maybe?  
Favourite ice cream flavour: Not a huge ice cream guy, but I guess anything more exciting than vanilla would be OK. 
To relieve stress I: Workout, watch movies, spend  time with family/friends – depening on the severity of the stress, a drink or two might not hurt. 
If I played hooky I'd: Head down to my old stomping grounds in Miami. 
If I found a genie in a bottle my three wishes would be: Naturally my first wish would be for more wishes…the other two would be happiness and health for me, my family and my loved ones.
Want to suggest or even be one of "Toronto's Most Eligible Bachelors"? Email [email protected] with your suggestion.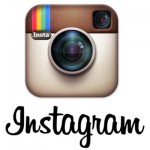 FOLLOW US ON INSTAGRAM TO SEE NEW BACHELORS AND BACHELORETTES WEEKLY! (torontosmosteligible)
Credits:
Photography by Yousuf Afridi
Clothing, styling and sponsorship provided by Gotstyle Menswear, Toronto.