An Osteria (pronunciation: ooh-stay-REE-yah) is a traditional form of Italian eatery that is less formal than the more recognizable "ristorante" or "trattoria" establishments. It focuses on serving wine and quality, yet simple food typically from a short menu. This form of eatery also implies a gathering place where friends can mingle in comfortable surroundings, enjoying food intended to warm the soul.
While the recently opened Osteria dei Ganzi provides all of the hoped for "osteria" experience, it should also be noted for its incredibly romantic surroundings that lends itself to the perfect date night for the eligible man or woman.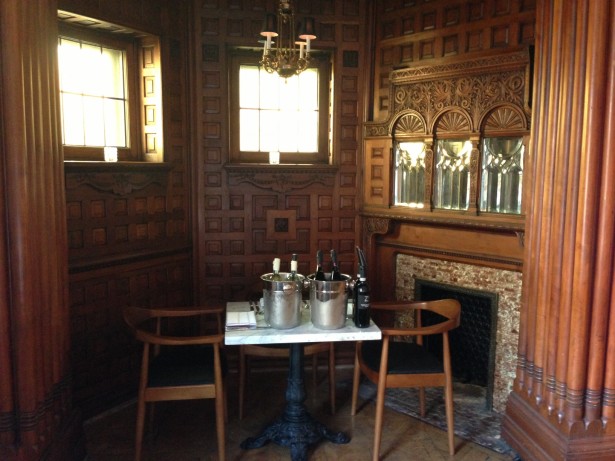 Set in the historical Gooderham family mansion at 504 Jarvis, Ganzi's mix of modern and vintage décor provides the perfect backdrop to provide an authentic, and romantically memorable osteria experience. Restored with the help of the Metropolis Living Team, the mansion's original handcrafted wood detail, soaring arches, stain glassed windows and brass fixtures are perfectly accented with the addition of Italian themed murals and paintings by local Toronto artist Hajar Moradi and her team. The wall rack in the bar area is also built from materials found in a 170 year old barn and the chandelier in Ganzi's bar is made from the barn's door tracks. However, you don't have to be acquainted with the many well thought out details behind this creation to know that you are enjoying a very special experience, unique to Toronto.
"Osteria Dei Ganzi is a tribute to Italian wine, food & culture", says Danny Gunam, Partner, Osteria dei Ganzi. "We're using DOP certified ingredients imported straight from Italy as well as privately imported regional Italian wines which we are proud to offer by the glass. Ganzi is about creating a uniquely European atmosphere that doesn't cost a fortune".
Eligible Magazine's introduction to Osteria dei Ganzi came from a private dinner with twenty or so other media attendees. On a beautiful spring evening we were treated to a sampling of the many wonderful dishes prepared by chef Guerrino Staropoli beginning with a sampling of meats, cheese, olives, sugared grapes and more. Delicious ravioli with asparagus followed that plate, and then Osso Buco perfectly prepared with risotto. A romantic dinner wouldn't be complete without dessert, and the Italians are never shy when it comes to tiramisu, gelato and pastries.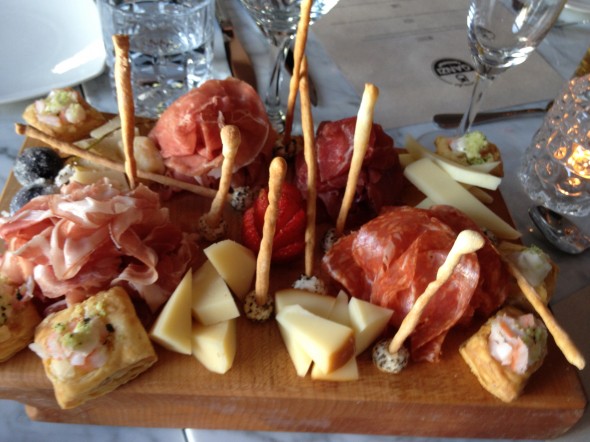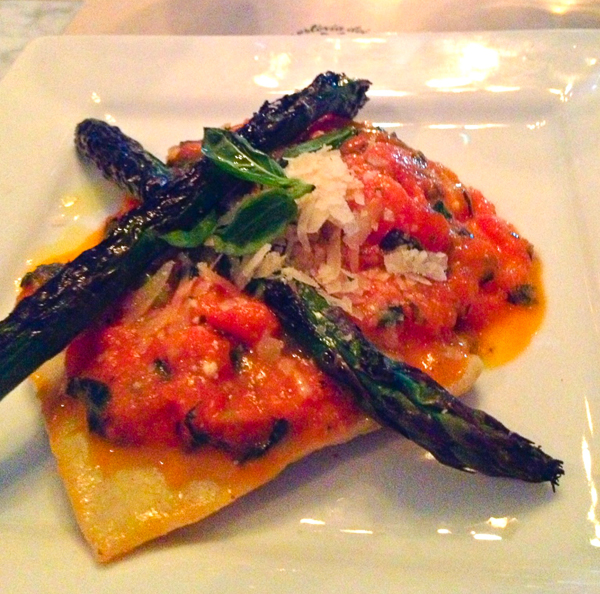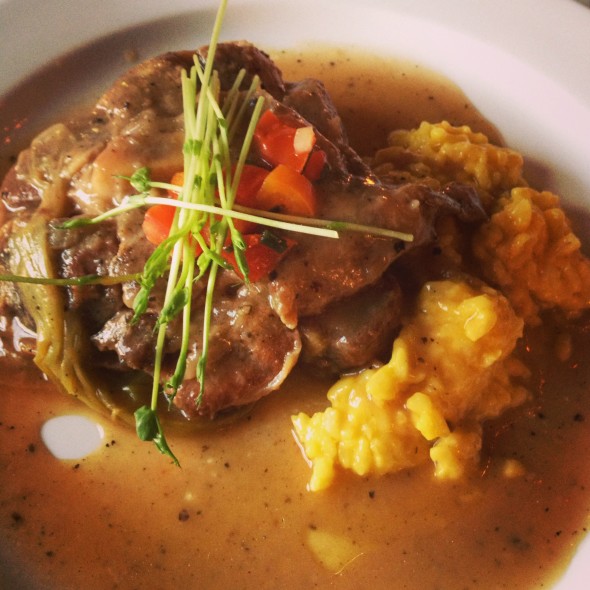 Now officially open to the public, Osteria dei Ganzi is a destination eating experience dedicated to Italian authenticity, also delivering a romantic experience your date will not soon forget.
Reservations can be made via opentable or email at [email protected].