By: Theo Wolski
It seems like with every new season of the reality television addiction, known as The Bachelor franchise, the contestants become more outlandish. In this week's edition of my "Eligible's Top…" I'm going to lay out some lessons that the suitors of this 9th season of ABC's The Bachelorette should have learned, and taken to heart, before their limo delivered introduction to Ms. Desiree Hartsock.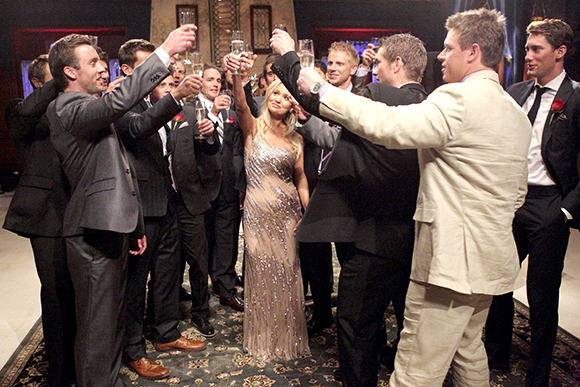 Do not sing. Unless you are Whitney Houston re-incarnate or Michael Bublé's long lost vocal match, keep the serenade to yourself. No one will be impressed.
It's not a costume party. We get it, you're funny. Unfortunately, your humorous wardrobe decision comes off as being disingenuous and childish.
Keep your clothes on! If you have to show skin to get attention you probably have a lack lustre personality or some serious insecurity baggage.
Do not, under any circumstances, cry. We've all had tough times in our lives. No one makes it to their 20's without serious heartbreak and personal catastrophe but, this is only the first night of what could be a very long journey. You need to stay strong and display your optimism.
Choreography is corny. There's something unnatural about a clearly pre-meditated entry into the mansion. It just doesn't feel authentic. Embrace your quirkiness and introduce yourself with confidence, grace, and style. Not with a weird dance move, gymnastic trick, or a fantasy suite key…speaking of which…
Don't take it too easy… and by "easy" I mean… don't be a slut. Do not offer sex, sexual favours, a room key, or make out heavily on your first night with the Bachelor or Bachelorette. (That includes not making-out with other contestants – and yes that has happened before.)
No one cares if your mom thinks you're special or attractive. Moms have to love us, it comes with the territory. The Bachelor or Bachelorette however, doesn't care what your mommy thinks.
Simmer down the "pet love". All pet owners understand your love for that furry or feathered rascal, but when you speak incessantly about your animal friend- you come off as desperate, crazy and lonely.
Getting "faded". Rappers make it seem so cool- get faded, get drunk, have a good time! Except that when you're the drunken guy or girl on this ABC hit… The rose ceremony survey says – you're going home baby!
The EX-Factor. During the first cocktail party of any season participants have maybe ten minutes of alone time to wow their potential future husband or wife. Do not waste your time, and theirs, talking about the last four relationships that broke your heart.
Hopefully this week's installment of Eligible's Top…will save at least one future contestant humiliation and heartbreak.
Until next time… xx
Theo Wolski, Senior Marketing & PR Specialist for Eligible, brings her own expressive flare to Eligible Magazine as its Assistant Editor. She has a degree in Communication Studies and Film Production from the University of Windsor, as well as a Graduate Diploma in Strategic Marketing from George Brown College. Theo loves all things communication and is happy to be able to work be working with Eligible Magazine. She is also a small business owner.  Operating TW Consulting, a personalized marketing boutique that caters to the needs of small and start-up businesses, has been her life long goal. To contact Theo please send your emails to [email protected]