DivaGirl Bachelorette: Karina!
This energetic 25 year-old was born in Munich, Germany. Before the age of one her family relocated to Toronto, Canada where she has been living ever since. An avid lover of animals, Karina has now been vegetarian for over 5 years – through, which she has found a love of fitness and the healthy eating. This switch is also evident in her career shift from large publicly traded pharma, to privately owned, start-up health and nutraceutical companies, and in her social media outlets, which often feature vegan and gluten free recipes/articles. Although she has been living in the city most of her life, Karina finds every opportunity to pack her bags and explore (even her schooling is held abroad), and has been fortunate enough to sail around the Caribbean, travel through Europe and North America, and even trek up Machu Picchu in South America. This taste for adventure translates many activities, including skydiving, repelling down Iguazu Falls, hang gliding in Rio De Janiero, portaging in Algonquin Park, and many more. Although this Virgo works full-time and is completing an MBA part-time, she places a special importance on philanthropy, and so gives back by acting on charity boards and participating in various charitable running/riding events around the city.
Name: Karina
Occupation: Strategic Account Manager + Part-Time MBA Student
Things I'm passionate about: Fitness, health, travelling, adventures, animals, and of course; my family and friends!
My ideal first date would be: A walk in the park, with a stop for tea or gelato – let's get to know each other!
People say that I am: An energetic go-getter, with a passion for adventure and travel.
My ideal partner is: Someone who can appreciate my humour (or lack thereof) and the fact that I abbreviate EVERYTHING. Easy going, active, ambitious, can take charge (I can use a break every once in a while!), but most importantly he must be able to make me laugh.
Dating deal breakers: Someone who is either a liar or arrogant (or both). They're too caught-up in themselves to have room for other parties.
I'm not bragging but I: Like to collect licenses. So far I have my motorcycle, car, sailing, boating, and scuba licenses, and I'm also a certified lifeguard. Pilot and yogi licenses are next!
A talent that may surprise you: I am a bit of a tech nerd and can probably tell you the top apps you should download for your iPad this week! I also know my way around Adobe Suite programs, and like to graphic design and draw for pleasure.
Three artists you'll find on my iPod: I use 8tracks or Songza – so whatever pops up on there (activity/mood dependent).
My dream vacation: The moon! I don't imagine it would be very restful, but unforgettable without a doubt.
On weekends you'll find me: Likely outside doing something active.
What I put on my burger: Since I don't eat meat, I would prefer a quinoa patty with tomatoes, lettuce, and pickles. Or any vegetarian Indian food – delish!
I was most impressed on a date when he: Took care of a restaurant bill while I thought he went to use the facilities. I think more guys (and girls!) should do this, as it takes the awkwardness out of splitting the bill at the end of the date. Major bonus points!
In high school I was: Blonde – Brunettes definitely have more fun!
My guilty indulgence is: Arcade games – fun to get the competitive juices flowing!!
In my past life I was: A bird – able to fly free and travel south for the winter ☺
In my next life I'll be: A dragon – who knows, by then maybe we would have discovered a breed!
If my life were a genre of movie it would be: Ideally a romantic action flick – how fun would it be to be an international spy AND get the guy in the end?!
The actor that should play my life story is: Emma Stone – she's hilarious!
Favourite ice cream flavour: Mint Chocolate Chip – sweet and it'll give you good breath!
To relieve stress I: Do yoga (preferably Vinyasa).
If I played hooky I'd: Take a red-eye to NY (so many amazing restos and galleries).
If I found a genie in a bottle my three wishes would be:
1. To be able to grant others wishes – sharing is caring, right?
2. To control the weather – everyone could use a little more patio weather.
3. The ability to time travel – have yet to meet Steve Jobs!
Want to suggest or even be one of "Toronto's Most Eligible Bachelors/Bachelorettes"? Email [email protected] with your nomination.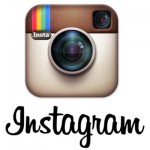 FOLLOW US ON INSTAGRAM TO SEE NEW BACHELORS AND BACHELORETTES WEEKLY! (torontosmosteligible)
Credits:
Special sponsor: Divagirl-Inc
Dresses and styling provided by Rent frock Repeat, Toronto.
Photographer: Magdalena M. http://www.magdalena-m.com/