One of the finer and more romantic Yorkville restaurants, Blu Ristorante is a unique, cozy fine dining restaurant in Yorkville district of downtown Toronto. This quaint and warm Yorkville restaurant specializes in authentic Italian classic cuisine.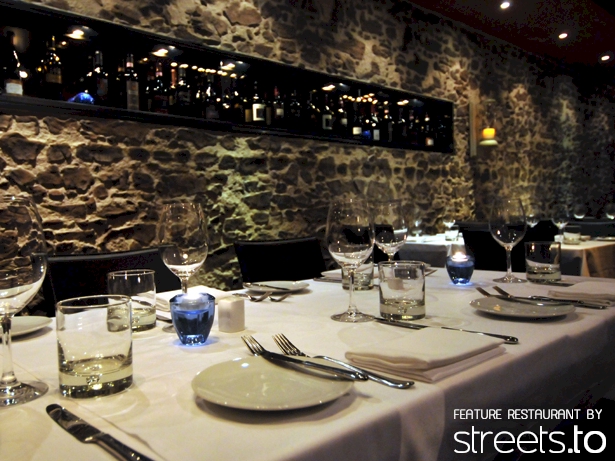 When you step inside Blu Ristorante, you'll see a casual wine bar, perfect for intimate meet and greets. For dinner, you step into their upscale dining room with well-thought-out mood lighting, warmly lit stone walls and service you should expect with fine dining. Contemporary and classic live music including a pianist, guitarist and singer, is also showcased here from time to time.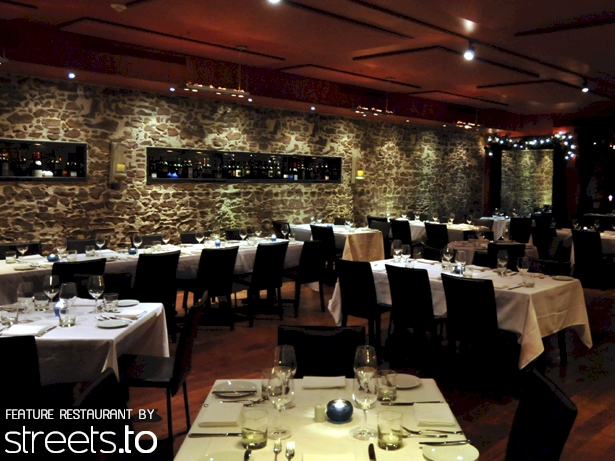 Their dishes include excellent insalata, antipasti, pasta, lamb, fish, veal, chicken and vegetarian/vegan creations. It is highly recommended that you experience the Short Rib Agnolotti, King Oyster with Porcini Mushroom and Black Truffle Jus.
Step inside Blu Ristorante online for a tour + video on Streets.TO here: http://bit.ly/10z3yrO
District: BLOOR-YORKVILLE (Link to: http://www.streets.to/district/bloor-yorkville-district )
Information: 17 Yorkville Avenue | Mon- Sat: Open from 5:30pm Sun: 5:00pm |
Reservations: 647.931.1582 or CLICK HERE (link CLICK HERE to: http://www.streets.to/properties/blu-ristorante-yorkville-fine-dining )