Runways, models, parties, buyers, designers and the spectacular clothing that we all watch with an envious longing gaze in hopes of purchasing for the upcoming season. All of these components are made possible during "Fashion Week" globally. It is a venue that designers can showcase their interpretation on trends for the upcoming season. Globally, this is where all of the designer's hard work, perseverance and a whole lot of talent and creativity come to fruition.
You probably can not even think of the trends for Spring/Summer 2014 when you are still just grasping the fact that it's fall and winter is approaching. However, sit back and transport your mind to a warm sunny place and get a head start on checking out the Spring/Summer 2014 trends. I personally think the below trends will translate amazingly from runways to streetwear for all you gentlemen out there.
Color – The popular colors that will rule the spring/summer season will be; a reddish orange, a royal blue and a purple for brights. On the softer side, the colors grey and blue will be found in different hues, sand, pastel pink, moss, light purple and white will also be prominent.
Denim – When people hear the word denim they think of their favourite pair of jeans. Denim is considered a staple and not really a trend because it is just a given that if you are in the denim market, jeans are mandatory. However, the last number of years denim has become a fabric that designers have really embraced and have become inventive in their fashion lines. For example, designers Wooyoungmi and Valentino created beautiful suiting options with a soft denim in their upcoming Spring/Summer 2014 collections. I had to make reference to this because how many times have we heard people joke at our expense that a full denim outfit was called a "Canadian Tuxedo". ( I think we are laughing last now! lol)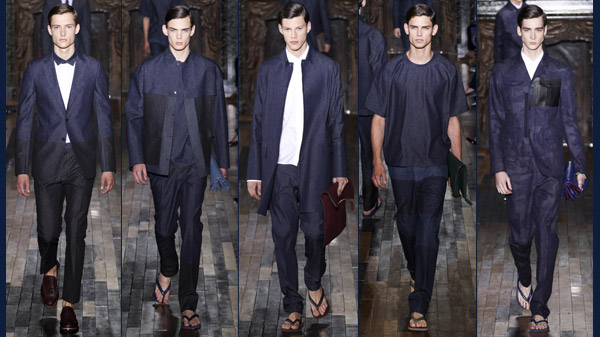 "White Wash" – I'm sure many of you are either part of two camps, when it comes to dealing with all white. Camp one being that you would never wear all white unless you happen to be attending a theme party for Colonel Sanders. Camp 2, you are fully on board with the trend and will start scouting the internet and magazines for great all white looks. This "white wash" trend can be a little intimidating to try. So if you are not ready for the the full white suit yet, wear a colored blazer or shirt with your white pants, bermuda's etc. For the gents out there that feel they can rock the full white suit, just own your look and ignore the odd negative comment you receive. There will always be haters!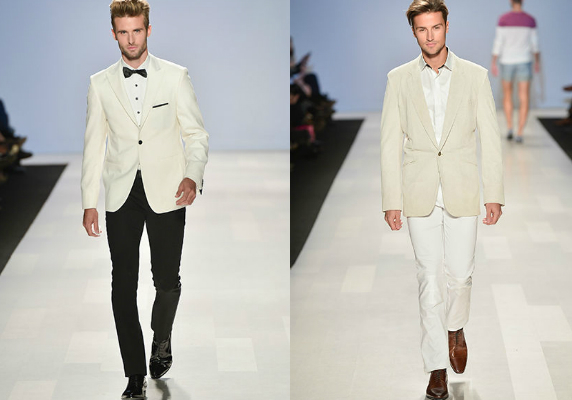 Florals – Florals will be on everything!!! You will notice micro florals to Hawaiian style florals on blazers, shirts and pants. The message I want to convey is, it's all how you put your outfit together to execute this look properly. I'm not going to lie, I am not in love with the all over floral print from head to toe which you will see if you google about this trend. I would suggest if you want to partake in this, buy a blazer, shorts or shirt and do not wear all three together. Fellas, florals are no longer just for the garden!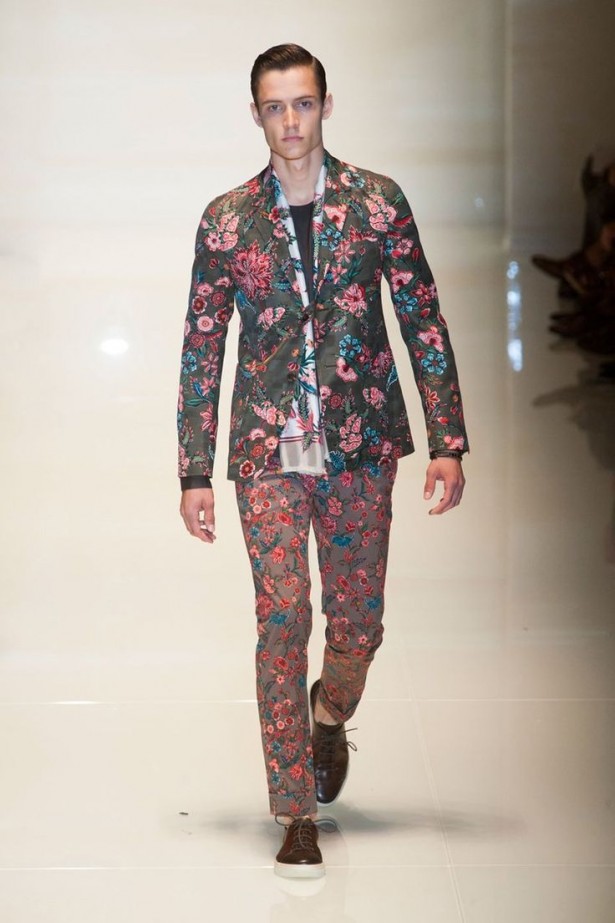 Varsity Bomber Jackets – This classic outerwear style is no longer limited to just white leather arms and rebels with fast cars. This silhouette has been obviously become a designer crowd favourite and has been implemented not only as outerwear but as well in different fabrics such as silk or knitwear. Keep your eyes out for this silhouette.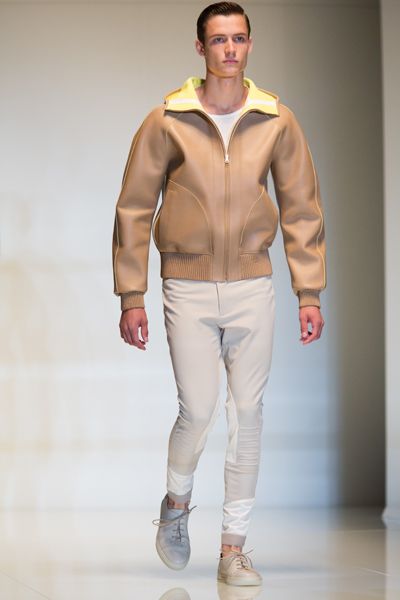 Prints – Again classic stripes and checks are already very popular and they will carry through to the Spring/Summer season because it is always a safe trend for men. What is exciting is that designers have switched things up a bit and added graphics within the stripes.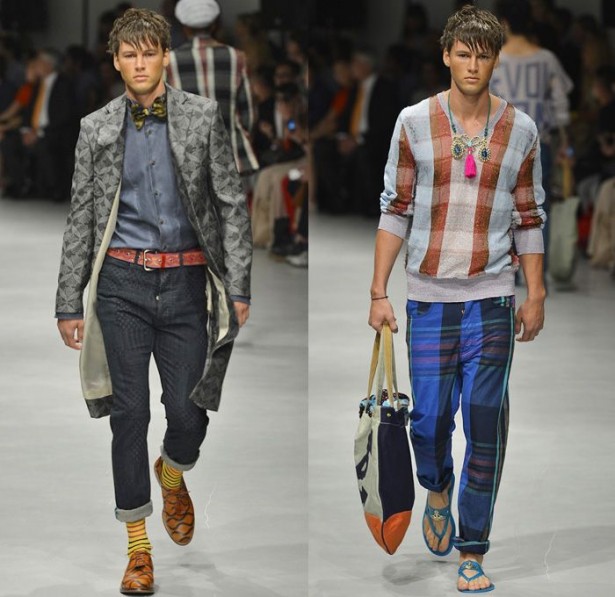 Graffiti prints, geometric graphics, dots, digital camouflage and allover prints will be very popular.
Overall, I personally think that Spring/Summer 2014 could be the most exciting fashion season for men that I have seen in a while. Be adventurous and try to step out of your comfort zone and at least try out some of the trends I mentioned above. You just might shock yourself on how good some of these looks can be.