I wasn't always aware that I wanted to go to the Galapagos Islands. Like most people, I had heard about them while studying Darwin's theory of evolution in school, but other then that I didn't know too much about them. They hadn't really found themselves onto my radar until I started working in the adventure travel industry and I started to hear some amazing experiences from people who had been. I heard enticing tales about the wildlife and how close you could get to them and most importantly about the white sand beaches and crystal clear water. Never one to shy away from an excellent beach, I knew I had to go. I wasn't a hundred percent sure what to expect when I arrived, but whatever limited expectations I did have were met and exceeded with every turn. With my new camera in tow, I set out to try and catch as many snapshots of the local flora and fauna that I could.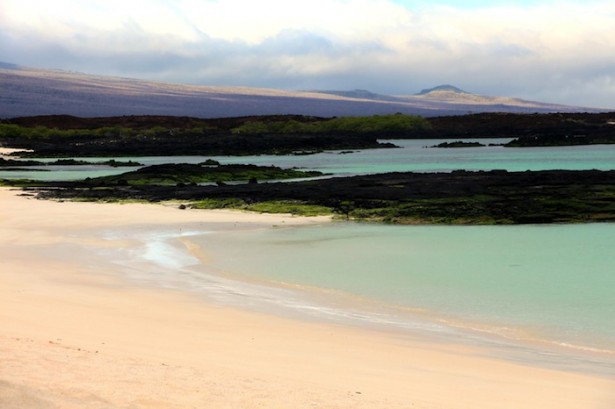 I had my first encounter with one of the many endemic species that reside there when I first arrived to Sante Fe island. I had seen a lot of pictures of the giant land tortoises and I was definitely looking forward to seeing them in person and in action. There is a certain protected area on this island that you can find an abundance of these giant tortoises in their natural habitat. The foliage is also noticeably greener and resembles more of a jungle then most of the other islands as the tortoises prefer the highlands here. They can live for more then a hundred years and they are very significant as they gave the Archipelago its name; 'Galapago' means tortoise in Spanish.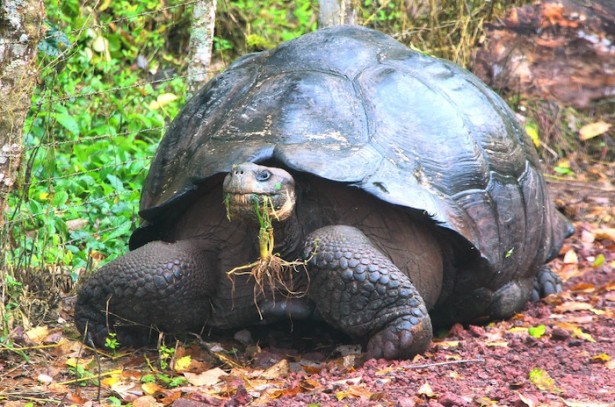 Moving on from there, you will start your regular sightings of the many sea lions that inhabit this entire area. These are the only animals that I seemed to see no matter which island I was on. There are also a few different types of sea lions that you will see lounging around the shores and rocks and you will find it hard not to fawn over the smaller newborns. The females and their adorable offspring are playful and curious and if you are lucky enough to find them in the water at the same time as you, you will have an unforgettable experience engaging with them in their natural environment. Having the sea lions playfully darting around and underneath me while I was snorkeling might possibly be my most memorable moment of the trip.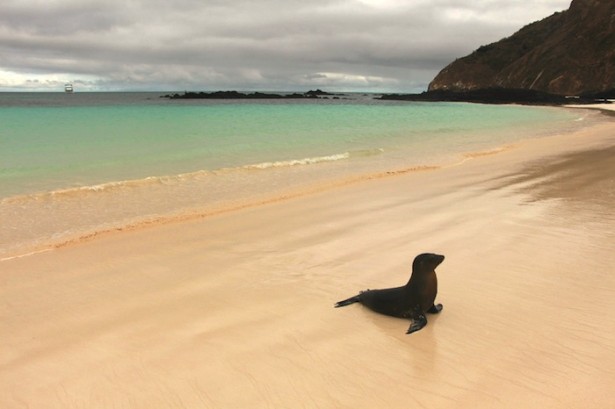 The Galapagos Islands can please the taste of just about any wildlife lover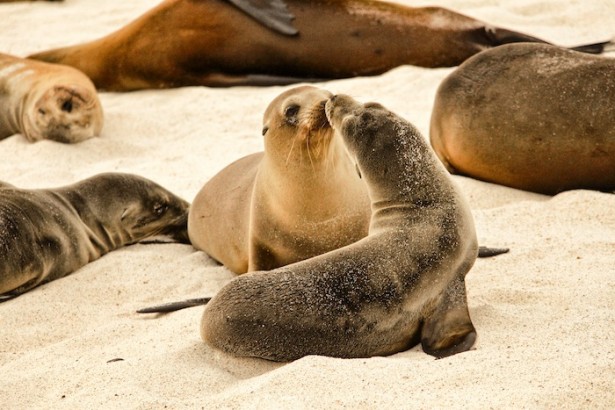 Whether you are searching in the sky or in the ocean. Snorkelers and scuba divers will keep busy looking for sea turtles, stingrays, dolphins, colourful fish and of course hammerhead sharks. Birdwatchers will love Genovesa Island which is a horse-shoe shaped island formed from the eruption of a volcano. Genovesa is often referred to as 'bird island" because of the abundance of air traffic overhead. With a bird population of over two million birds, you will find more then enough action for your trusty binoculars. Be on the look out for the Blue Footed Boobie which is another iconic species of the Galapagos Islands
Travellers looking for excitement on land will not be disappointed as amidst the increasingly familiar sight of lounging sea lions, you will also notice slews of small black marine iguanas mingling with their larger and lighter in colour relatives, the land iguanas. Sally lightfoot crabs will scurry underneath your feet and you will notice the ever changing landscape and shrubs giving a unique and distinct feeling to each and every one of the main islands.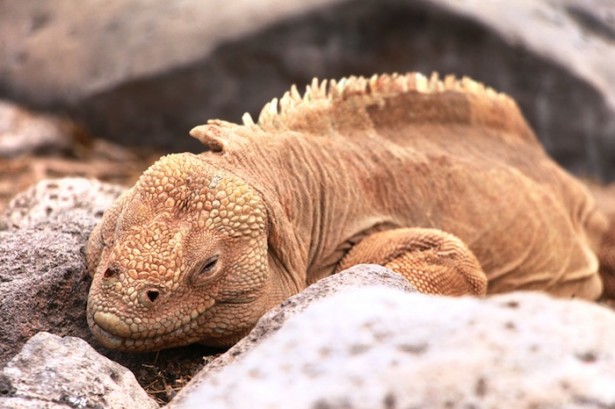 Although this archipelago of volcanic islands off the coast of Ecuador is not necessarily tropical, it is considered a good place to visit all year long. If you are searching for the warmest weather then the hot season is from January until June which is also when the water is going to be warmer for swimming and snorkeling. From July until December it is considered the dry season and as I found out the hard way, you will find the roughest seas around September. Depending on your personal preference you can choose to explore the islands on one of the many boats, yachts or cruise lines that are available or you can book a hotel or a small apartment on one of the many powdery white sand beaches. These islands are the epitome of a nature lovers paradise and coupled with the top notch surfing, beaches, local cuisine and friendly people, they are a destination best served with an adventurous spirit. The people of the Galapagos islands have gone to great lengths to try and protect and preserve their natural environment so always remember to be a courteous traveler and educate yourself on the local rules and regulations. Above all else mind the locals and their personal space.