Being "eligible" is all about expecting the best for your self. Expecting the best for you can be manifest in a number of ways but two of them most certainly include having a competitive edge and caring about others. That's exactly what the fourth annual Agency Wars charity event is all about.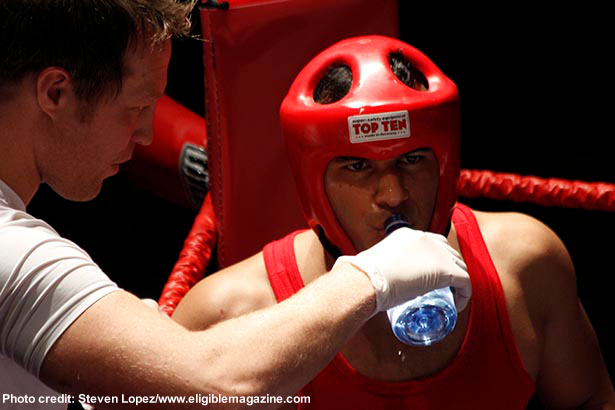 Held at Toronto's incredible Arcadian Court, Agency Wars is the annual sanctioned amateur boxing charity fundraiser that supports Ronald McDonald House Toronto and NABS (National Advertising Benevolent Society). Michael Clancy (who is also an accomplished amateur 'corporate' boxer) developed Agency Wars with Kristina Ejem (a fellow corporate boxer) a seasoned event producer and boxing fitness enthusiast. The event pits two teams; a red and a blue of 12 advertising & media employees, evenly split between women and men, who train for 12 weeks together to fight in a gala night of amateur boxing. To become a contender in Agency Wars you must be an employee of the Toronto advertising and media industry. Each contender hopeful undergoes a fitness test and qualifying process by the Clancy's Boxing Academy, and all final match-ups are approved by Boxing Ontario.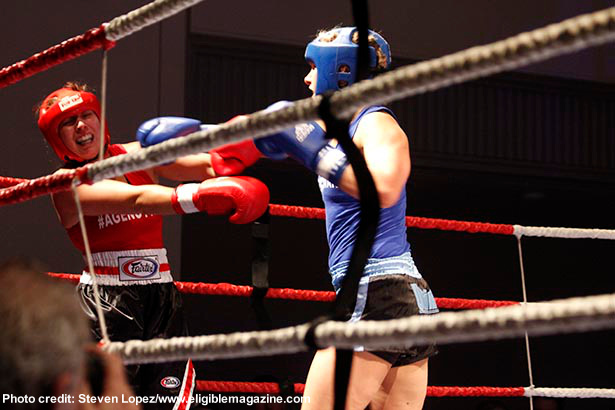 This night of fun and philanthropy included 24 fighters and 12 fights from the following agencies: Mindshare, Rethink, Publicis, Klick Inc., Squareknot, Shaw Media, John Street, Silent Joe, Mediacom, ONE Advertising, Kijiji, Stone Canoe, Anomaly, NABS, Kaiser Lachance, Traffik Group, Tribal Worldwide, Diamond Marketing and Dentsu Bos. These committed contenders went through a rigorous 12 weeks of training under the experienced guidance of former Olympic, professional and amateur boxing athletes and coaches, including fitness, strength and nutritional trainers. The body transformations are a celebrated bonus of the dedication to the program. It's reported that each fighter on average lost 10-40 lbs. as a result of the physical and nutrition program, which was key to success in the ring, and to reach their chosen required fight weight. Additionally, the fighters all become licensed boxers as the event is sanctioned by Boxing Ontario. This to be sure, is real boxing – nothing is held back in the ring.
The event was filmed by the Fight Network TV and the full three hour broadcast will air on Dec. 26th boxing day. Be sure to watch, and don't miss out next year for this one-of-a-kind evening of charity, networking and no-holds-barred entertainment.