I was talking to a friend of mine and he said December is always a rough month for him. He moved out of his house at 18 years of age – but not off to college, to attend the school of hard knocks as he bounced from one basement apartment to the next. Over the years he's kept, how do I put it, an 'estranged' relationship with his father. Although he's seen some success in business, he unfortunately has seen many nights of darkness. December always stares him cold in the face and asks him: What do you have to show for yourself?
For myself, December has always been a loving month. But I can see how it may be rough for others. Not everyone has a family to go home to. Not everyone can share in the festivities of giving. December brings all kinds of thoughts to my mind: family, friends, giving, and goals. The year is coming to an end and like my friend put it I'm also thinking: What do you have to show for yourself?
December can be stressful for some. But it doesn't have to be. Here are 12 actions we can take as the 12 days till Christmas approaches:
1. Now is the best time of the year to live in the moment. It's celebration time. I'm sure the year has had its ups and downs for you as it has for me; it's a great idea to end it on a high note. Say yes to a meeting, a gathering, or a party. Laugh it up and have a good time!
2. Count your blessings, not your problems. Start a gratitude journal and record all the happy memories of the year.
3. Sure, it's natural to reflect on a few failures here and there. But didn't you get back to joy and laughter eventually? Of course you did. Now is a great time to reflect on your faith, and commit to being a better person going forward.
4. Keep an optimistic and happy outlook on life. This isn't just so you stay in a good mood; it's also a great way to stay healthy.
5. Don't wait till the New Year to get back to exercising. Get a head start now. Come January 1st you will be in your groove and feeling athletic, while all the new next-month-gym-joiners will look at you with envy.
6. You're going to have some down time, which is great 'Me' time. It's a great idea to pick up a book and enjoy good literature. I recommend: Joy & Love by John Robinson Jr. You can find it at Apple iBookstore, Amazon, Kobo or at www.JoyandLove.ca
7. Act like a kid again. Go skating, tobogganing, make an angel in the snow, or simply catch snowflakes on your tongue. I bet it will bring back joyful memories.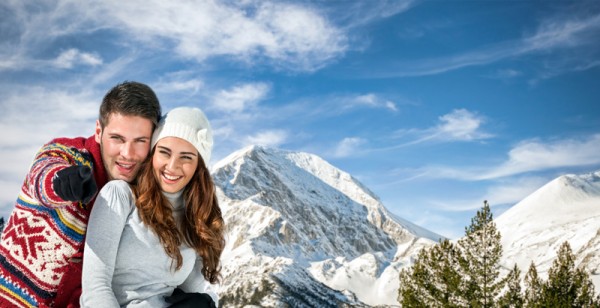 8. Donate to a good cause. Whether you contribute clothes, to a toy drive, a food bank, or to another charity that is dear to you, it will definitely make you feel warm inside.
9. Hold hands with a loved one, or grab the hand of someone you have a crush on, and walk under a mistletoe. Stand there, hold close and let the magic begin.
10. Keep positive people in your sphere of influence. You don't need anyone dragging down your mood, especially this time of year. It's necessary to reach down and help people up every now and then – But for the holidays, hang around fun people!
11. Sing Christmas carols. You're going to drive everybody nuts. But you're going to laugh your head off while doing it!
12. Give, Give, Give. Because it's not what's under the tree that matters. It's who's around it!