Readers,
It's December! WHAT!?
The year is winding down, the weather is getting (has been) cold… and with the winter, the cold and the new year comes a lot of reflection. We all spend this time of the year, being thankful, celebrating family and loved ones, and thinking about the future.
In just a few weeks BILLIONS of people on this planet are going to go koo koo with New Years Resolutions. We make lists, we set goals! It's banana's. Especially because by the 2nd or 3rd week of February… We are OVER IT.
This blog is to give all you Eligible Men and Women a leg-up on how to avoid the FAD of New Years Resolutions and make that concept a lifestyle!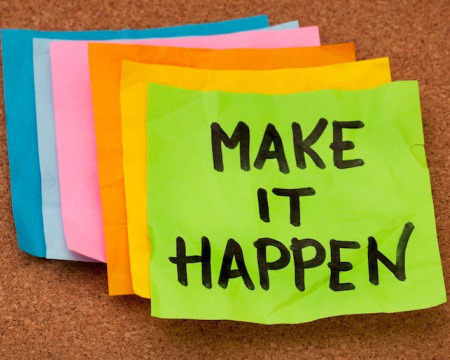 First, one of my favorite self-help motto's is: "It takes 30 days to form a habit". I agree with this whole heartily. If you do something every single day for 30 days, your body and your mind form a habit out of it.
SO!
If you really do want a change in your life: losing weight, getting up earlier, going to bed earlier watching less TV, write a book, working out.. and a thousand more!
ALL of those goals can be achieved with discipline and more specifically: the right HABITS!
START NOW with your routine, with forming the right habits. By the time 1/1/2014 comes around you will be motivated to KEEP those habits not just, START them.
Also, this always sound cheesy but I promise it works. Take pictures and put up posters.
Especially if your goal is weight loss or muscle gain. Taking pictures at the end of each week is an AWESOME way to track progress and self motivate! In addition to that, putting up pictures of the body you want, or the legs you want, or the arms you want or the ABS you want… Is such a good way of reminding you every day what your goal is and that you are making steps to get there.
I can't stress this enough: whether your goal is saving more money, volunteering more, drink less Diet Coke, getting to the gym… IT DOESN'T MATTER what the goal is. ALL goals can and will be achieved with the right habits.
So my advice to you Eligible readers is 30 days. Make a habit by taking small steps towards your goal for 30 days. Just when people are starting to make their New Years Resolutions… You will be forming a habit out of yours.
Much love to you all.
Happy Holidays!