Swarovski Everyday Bracelet – $125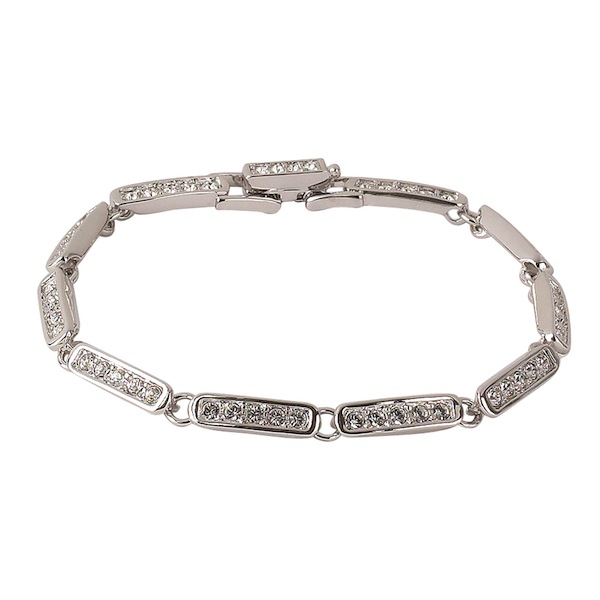 Swarovski has been crafting sought after crystal pieces since 1895, and in that time has captured numerous markets the world over with its fine precision cut crystal. This exquisite Everyday Bracelet is rhodium plated with each link having a clear crystal ensconced in a classic pave setting. We're sure you'll agree that this is a must have for the Eligible woman this season.
Amedei Chocolates Infinito Gift Box – $300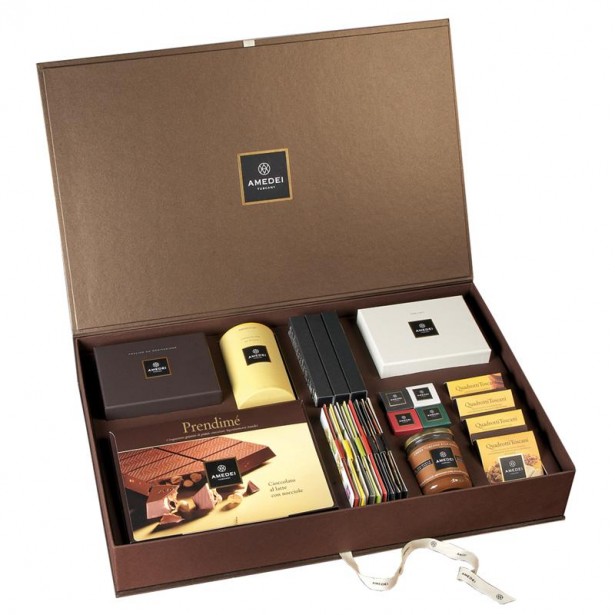 Producing some of the world's finest chocolate since 1990, this boutique Italian chocolatier has won the Chocolate Academy of London's prestigious "Golden Bean" award (in the "bean to bar" category) for four consecutive years. This gift box, called Infinito, is filled with a vast array of Amedei's confections, and we're sure will excite the taste buds of the Eligible woman.
Chanel No. 5 Perfume – $362/1 oz. bottle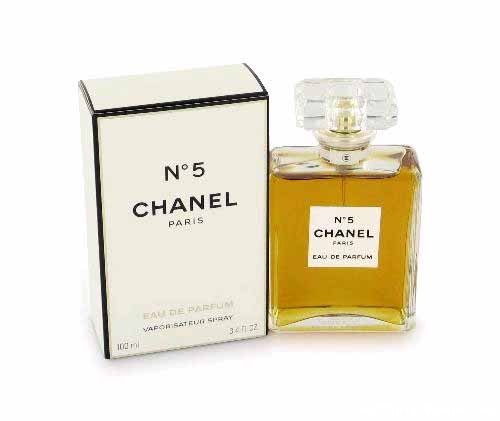 Released back in 1921, this was Coco Chanel's signature fragrance. It has become an icon in the industry, and is affectionately called "le monstre" (a bottle is sold every 55 seconds somewhere around the world). A complex yet abstract scent, its most compelling notes are of vanilla and powder. Opening this treasure on Christmas morning will be a delight for the Eligible woman.
Burberry Slim ZigZag Silk Scarf – $575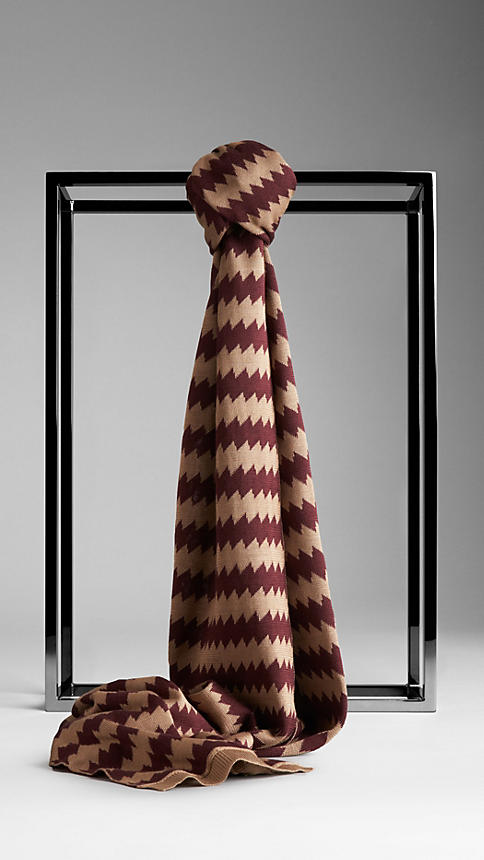 From storied fashion house Burberry, the Eligible woman's neck will be fashionably accented with this lovely scarf. Crafted in Italy from the finest silk, with a slim zigzag pattern, this understated accessory will compliment anything in her wardrobe, and will be sure to brighten her season.
Chateau D'YQuem 2007 Sweet White Wine – $999
This captivating desert wine from the Sauternes appellation in the Bordeaux region of France is liquid nirvana for the wine-loving Eligible woman. Classified as a semillion-sauvignon blanc blend, a tasting reveals tropical fruit notes finished with a honey and vanilla aftertaste. A fantastic digestif to savour by the fire after Christmas dinner.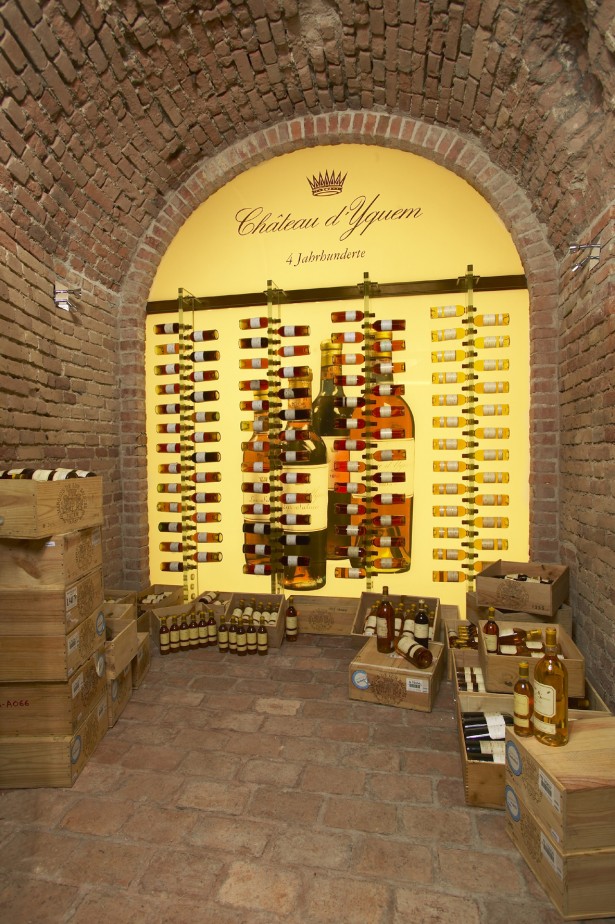 Bottega Veneta plastic and leather sunglasses – $1290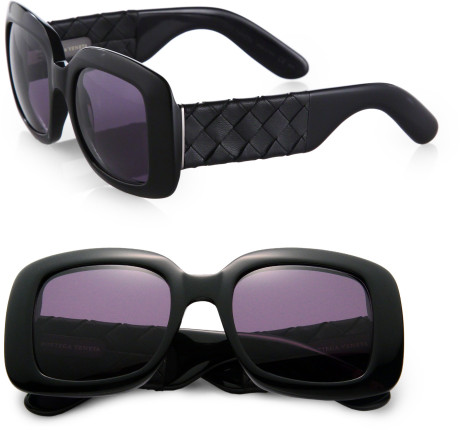 Lauded for its leather goods since its founding in 1966, this Italian design house has evolved into one of the world's premier luxury brands. These sunglasses are no exception. Fine leather and plastic surround understated purple lenses; never will a pair of shades make the Eligible woman look so individual and sophisticated, whether she's at work or cycling downtown running errands.
Creme CAFERACER bicycle – $1460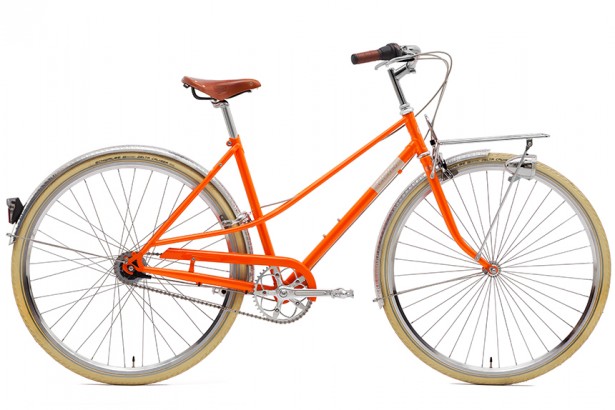 Perfect for the urban woman, the Creme CAFERACER bicyle evokes the memory of the hand-crafted porteur bicycles from the 1950's and 60's. The semi-upright position balances comfort and speed, while the front rack is perfect for carrying your day's wares. Not only is it practical but the paint and finishings are artfully done. You'll need to get your set of wheels to keep pace with the Eligible woman as she rolls around the city.
Frederique Constant FC-200WHDSD6B Women's Slim Line Mini Silver Bracelet Strap Watch – $2515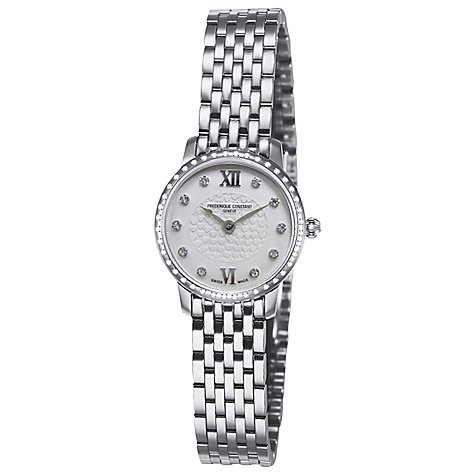 For the past quarter century, Frederique Constant has embodied Swiss quality and proven their mantra "Live Your Passion." Diamonds abound on the face of this lovely stainless steel timepiece, set upon a guilloche background with roman numerals. For the Eligible woman on the go, this is an essential and breathtaking companion piece to her wardrobe, whether it's haute couture or weekend casual.
Louis Vuitton Alma ppm handbag in black taurillon leather – $3300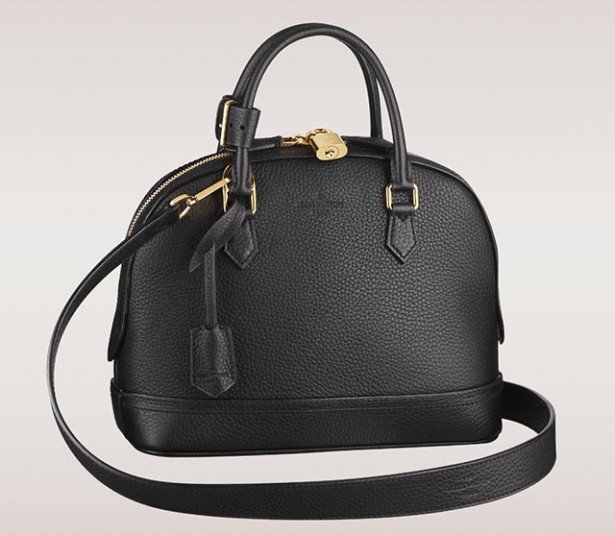 This iconic style of handbag, a domed satchel with short handles and a long zipper, was created by Gaston Vuitton in 1934. He named it after the Alma bridge, a span that connects two fashionable Paris neighbourhoods. A mainstay for Hollywood elites and the well-to-do across the globe, this classic purse will become a valued keepsake for the Eligible woman.
Christian Louboutin Iriza Strass Crystal Pump – $3,800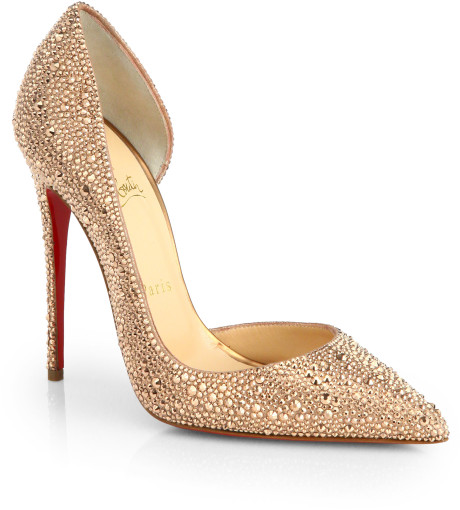 Our final gift for the Eligible women is one that you could never go wrong with.  Shoes!  Every girl loves them and every girl needs them – in every shape and color.  If you want to wow your women on Christmas morning, Christian Louboutin knows just how to do it.  His latest masterpiece is the Iriza Strass Crystal Pump. With an almost 5 inch heel, classic signature red leather sole and the crystal-encrusted metallic suede upper, this gift is sure to have your girl ready to party the night away and into the New Year.
By Eligible Magazine contributing editor Michael Riley