DivaGirl Bachelorette: Penny!
Penny's diverse entrepreneurial background as one of Canada's Nominated Top 40 Under 40 has led her on a path to assist others on their journey to self-empowerment.
Her well-rounded approach to wellness and commitment to be of service to others has made her a passionate, results-driven wellness and fitness coach and trainer who is highly effective at getting people in shape, and more importantly, coaching people to empower their lives from inside out.
She is also known for her intense fat-burning 10-Minute Home Workout Videos that encourage people to "move" again; to inspire them to stay fit, stay strong and stay well in mind, body and spirit. Penny also shares information and advice online at wellnesswithpenny.com, a place where you can find helpful videos, articles and inspiration for your mind, body and spirit.
As an experienced martial artist with a double black belt in Karate, Penny has competed in numerous Canadian-American Karate Championships with the West Coast Warriors National Karate Team.
Furthermore, with a background in modeling and acting, Playboy named her Top 20 Special Editions Celebrity Model, and Electronic Arts used her inspiring personality to create "Penny" the 3-D animated action figure for Def Jam Vendetta video game. Penny is also featured in major publications including MuscleMag, Inside Fitness and Strong Athlete.
Penny is the co-founder of image1day.org a non-profit organization focused on investing in cutting edge self-generating primary education in Ethiopia so that by 2020 all children in Ethiopia can complete quality primary education.
Name: Penny Phang
Occupation: Wellness Coach and Personal Trainer
Things I'm passionate about: being a part of anything that promotes wellness for others
My ideal first date would be: at a warm, cozy place with good food, fine wine, sexy music and great conversation that inspires me and also makes me laugh a lot.
People say that I am: kind, genuine – a breath of fresh air
My ideal partner is: kind, successful but modest – genuinely beautiful inside and out
Dating deal breakers: cockiness
I'm not bragging but I: can kick your butt at burpees and I can sing really well when no one is around
A talent that may surprise you: I have 2 black belts and can do the Jean Claude Van Damme split on two chairs 😉
Three artists you'll find on my iPod: Frank Sinatra, JLo, Pitbull, Sean Paul, too many to name only 3
My dream vacation: Hawaii, Italy, Portugal or anywhere with white sand and clear blue water
On weekends you'll find me: checking out restaurants, cooking/entertaining, reading, wine drinking and chilling
What I put on my burger: tomatoes, lettuce, ketchup and chili sauce
I was most impressed on a date when he: can eat and drink as much as me and can still have an intelligent conversation, walk straight and make me laugh all at the same time
In high school I was: bullied until I fought back
My guilty indulgence is: chocolate bars (especially Skors)
In my past life I was: a man's man lol
In my next life I'll be: a well-received celebrity musician who happens to be a pro golfer
If my life were a genre of movie it would be: action-drama with comedy relief
The actor that should play my life story is: Angelina Jolie
Favourite ice cream flavour: oreo cookie or anything with caramel and vanilla
To relieve stress I: meditate
If I played hooky I'd: golf
If I found a genie in a bottle my three wishes would be: eternal health, wealth and joy with the love of my life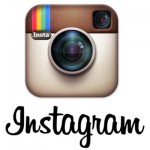 FOLLOW US ON INSTAGRAM TO SEE NEW BACHELORS AND BACHELORETTES WEEKLY! (torontosmosteligible)
Credits:
Special sponsor: Divagirl-Inc
Dresses and styling provided by Rent frock Repeat, Toronto.
Photographer: Magdalena M. http://www.magdalena-m.com/