By: Michael J. Williams
Class. Edge. Capes?
Yes, capes.
It was one squally of a week for all of us in the industry, the aforementioned were just a few of the buzzwords floating around the city.
Whether you were anxiously awaiting each new piece coming off each and every runway, scheduling all your days around the shows you absolutely could not miss and staying up ridiculously late to catch the ones you simply couldn't fit in OR you didn't even notice what t-shirt it was that you put on this morning, let alone know it was New York Fashion Week, it doesn't matter.
There's something for everyone at #NYFW and luckily for you, I did all the hard work last week sifting through the high-top boots and seamless overcoats to bring to you the key points that you can take away and incorporate into your wardrobe with minimal effort.
CLASS
1. Two Words. Todd. Snyder.
In just his fourth fall-winter collection, Todd Snyder continues to dazzle the Dapper Dan in each and every one of us.
Fit after fit, cut to perfection, the swagger on his runway was both intimidating and endearing all at the same time. But then again, this is the guy who makes sneakers look formal we're talking about, so it should all come at no surprise.!
The next Tom Ford in the making perhaps?
One thing is for sure, Todd Snyder is here to stay.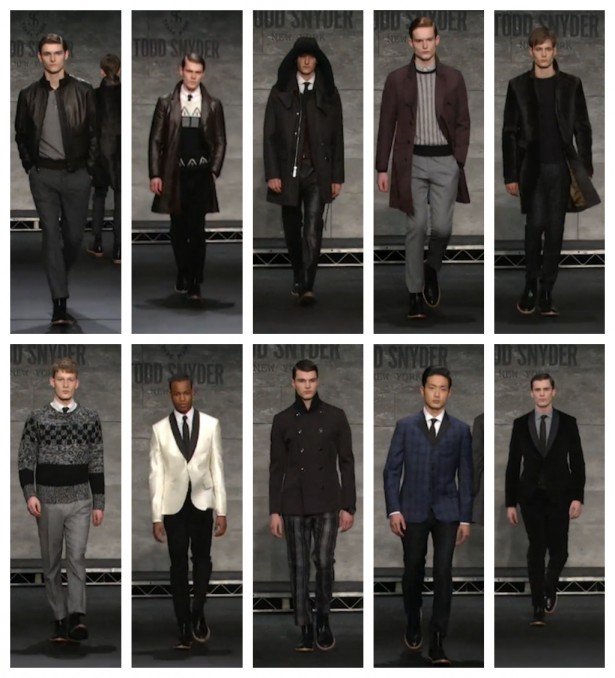 2. The Return of the Fur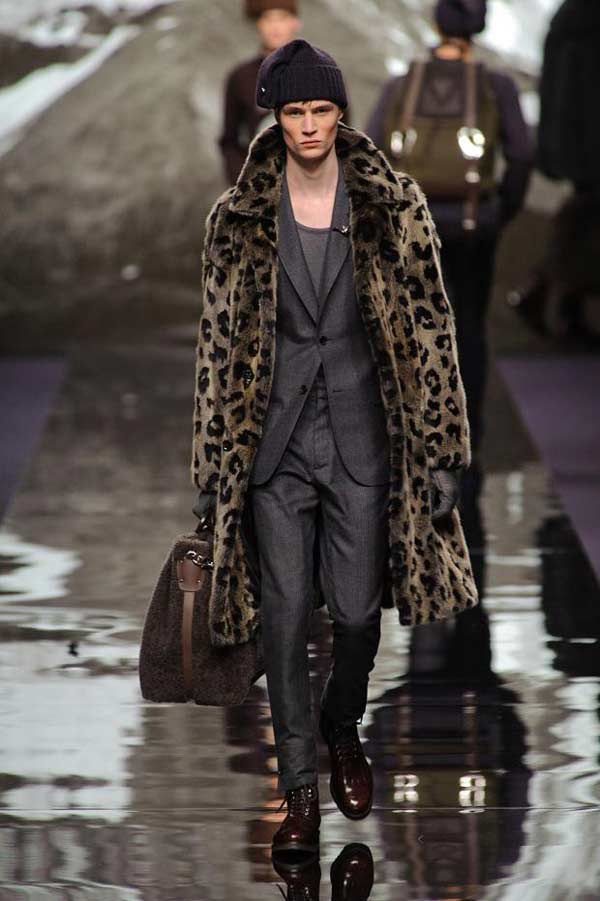 Men's fur made a huge comeback on the street this Fall and the runways followed suit. There were some magnificent pieces shown over the course of Fashion Week, but it does require a certain level of know-how to rock the fur without failing miserably.
Check out this article (http://www.modelcitizenblog.com/2014/02/19/fur-coats-rock-it-or-croc-it/) on my blog for some dos and don'ts  when it comes to sporting fur.
EDGE
1. Nautica is Cool Now.
Nautica completely re-defined its cool-factor at this year's #FW1415 show, unleashing its new line 'Black Sail'. Compared to the typical University frat boy look that Nautica is known for, this line screamed edge.
There was a sea-monster somewhere deep in the sea of Nautica, itching to get out to take the world by storm and it appears that it's been liberated by the Black Sail.

2. DKNY
Donna Karan continues to be on the leading edge of, well, edge.
She never ceases to amaze us with her 'New York to the Bone' attitude and this year's DKNY #FW1415 show was no different. As the show starts you feel as if you're in an abandoned Brooklyn factory committing high crime in high style.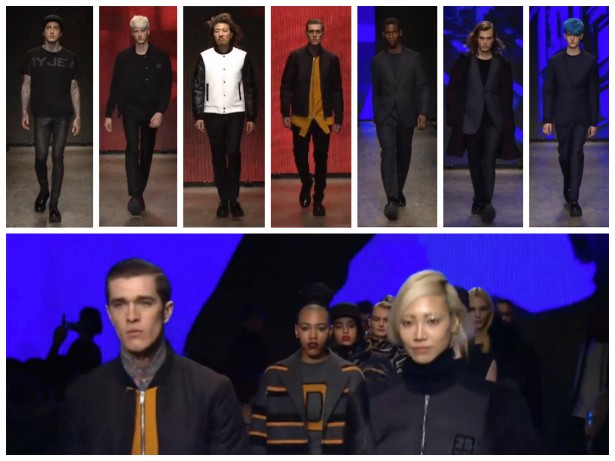 CAPES
Once again, yes. I really did say capes. Each fashion season comes with its own wacky set of token trends, so for someone in the industry its really no surprise that we're seeing a resurgence of capes.
How do you sport these pieces you ask? Well, if you're part of the street wear/hip-hop community then with the collaboration between rapper Cam'ron and designer Mark McNairy it should now be acceptable to sport a pimpin' cape on the scene.

For all other men, I would consider one of these looks:
And for all you grease monkeys, the most practical of the capes presented actually comes from Belstaff at Milan Fashion Week with their motorcycle capes.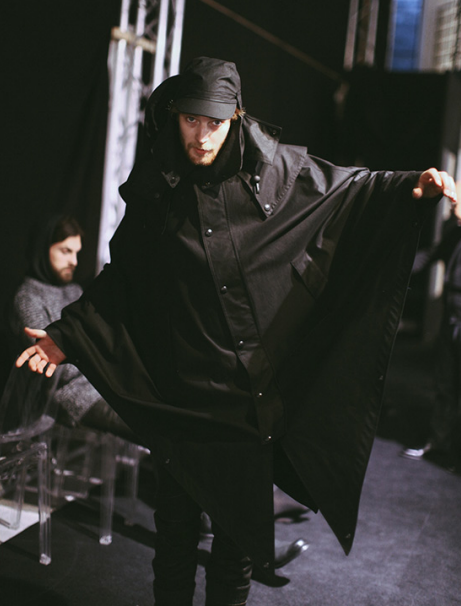 Now that you've got the in, get out and put that knowledge to work. Remember, this is for next season, so now you're ahead of the curve.
Michael J. Williams is a model, writer, designer and entrepreneur in the making.  Originally from St. John's, Newfoundland he moved to Toronto in 2012 to pursue his dreams in fashion. Throughout the last year and a half he has completed a diploma in Graphic Design & Interactive Media at The Academy of Design in Toronto and got his foot in the door in the modelling industry. An amazing process thus far Michael learned and grown exponentially.  Moving forward his next step is to kick it up a notch in the Big Apple, for which he is beyond ecstatic. Mainly his time will be spent writing, modelling and working on a men's handbag line.  He has a love for fashion which he is planning to share with you as well as photography, any and all reading material, listening to vinyl, commercial and non-commercial artwork, espresso and Netflix. "My motto is maximize your strengths, work your ass off and roll with the opportunities. It's gotten me this far so that's what I'm sticking to."