Gotstyle Menswear Bachelor: Damon!
After years of working in sales and as a corporate consultant for some of Canada's largest firms, Damon created an outlet that links his passion for sports with his commitment to community.
Third Party Entertainment is one of the GTA's prominent event and entertainment companies focusing on sports and corporate clients while benefiting a list of national and regional charities. Third Party Entertainment, under the direction of Damon, has grown to work with some of Canada's most notable sports and corporate brands.
Born and bred in the Mississauga area of Ontario to a family of leaders and entertainers (his family legacy is one of musicians, real estate pioneers, horse racing stables, lawyers, movie producers and actors), Damon has always had a passion for sports, and a deep-seated love of being an entrepreneur.
When he's not out attending charity events, galas, fundraisers, or sports events you'll find him catching up with his family or hitting up any number of Toronto hot spots.
Connect with Damon at Third Party Entertainment at: https://www.facebook.com/ThirdPartyEntertainment
Name: Damon
Occupation: Founder – Third Party Entertainment
Things I'm passionate about: Family, Hockey, Tattoos, Halloween, Spooning
My ideal first date would be: Double date with Rob Ford.
People say that I am: Genuine
My ideal partner is: Your passion for life will match mine,
Dating deal breakers: Absolutely Nothing
I'm not bragging but I: Guarantee I can make your life less boring
A talent that may surprise you: I actually listen when you speak
Three artists you'll find on my iPod: Kevin Hart, Louis C.K, Daniel Tosh
My dream vacation: Southern France
On weekends you'll find me: Out and about attending charity events, parties, galas and of course hockey games
What I put on my burger: The usual suspects but hold the onions and hot peppers,
I was most impressed on a date when she: Was ready on time
In high school I was: Voted most likely to suggest flip cup at the office party, then blackout trying to win. What? 2nd place is the first loser.
My guilty indulgence is: Not waiting 30 mins to swim after eating
In my past life I was: A prequel to this life
In my next life I'll be: Someone who doesn't lie to my dentist about flossing
If my life were a genre of movie it would be: Best Picture
The actor that should play my life story is: Tom Cruise, the Oprah sofa jumping version
Favourite ice cream flavour: Peanut butter and Chocolate
To relieve stress I: What's stress?
If I played hooky I'd: I don't need hooky, I love my job
If I found a genie in a bottle my three wishes would be: Maple Leafs to win the cup, Health for my family, and a Monkey… as the BNL say, haven't you always wanted a monkey?
Want to suggest or even be one of "Toronto's Most Eligible Bachelors"? Email

[email protected]

with your suggestion.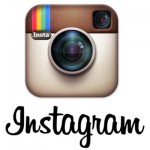 FOLLOW US ON INSTAGRAM TO SEE NEW BACHELORS AND BACHELORETTES AND BEHIND THE SCENES PHOTOS (torontosmosteligible)
Credits:
Photography by Yousuf Afridi
Clothing, styling and sponsorship provided by Gotstyle Menswear, Toronto.