Dear friends always say the darndest things! Presumably because they feel close enough to you, they have mounds of affinity for you that they're convinced no matter what they tell you, you'll still love and appreciate them. Well a week ago my dear friend told me this winter has been tough, that everyone in our city is fighting because of the deep freeze. He insisted it's because no one wants to go anywhere so we're all spending too much time together and not enough time apart.
Now I'll be the first to admit that there are luxuries to a long distance relationship having experienced a few in my time. Mostly, the time to build your career without feeling guilty for not making time for your special one; the time to long for your special one so when you do see him/her you're more affectionate, more grateful, more everything; and of course the time to reflect on the balance you may or may not be creating by being so far away, which indirectly pushes you to make decisions that can greatly impact the direction of your life. So am I really saying that long distance relationships are more effective than regular ones, where you live close by or sometimes even together? Let's examine this. Especially for those young professionals who travel a lot and have never considered long distance relationships as remotely worthwhile, you may be wondering how the advantages could outweigh the odds.
Advantage #1 – Career focus and undivided dedication
Advantage #2 – Deeper longing for love, builds up desire and sexual resilience
Advantage #3 – Increased flexibility of time and compromise more on decisions
Advantage #4 – Travel more, think outside the dating box and be more open to new scenarios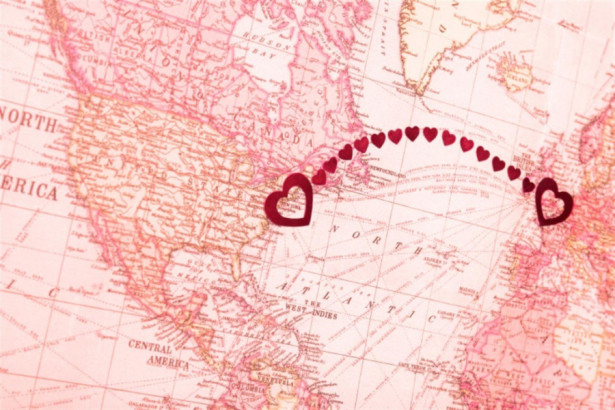 What is most interesting about these advantages is that they seem attainable and attractive to many young professionals. One of the most successful definitions of love defines it as how close you care to get with someone, physically and emotionally. In essence, the more affinity you have for that person, the closer physically and emotionally you will want to be. By adding in the factor of space, longer distances, it completely contradicts the notion that love is built upon closeness. However in reality, in some strange way, this distance helps us be better mates; more rational, less needy; more creative, less boring; more effective, less in a rut!
Let's deduce for a moment that the truth is actually we're not very good at balancing our priorities and our relationships. Perhaps we blame our desires of monopolizing the others time or their expectations of how much time should be spent together on "relationships" in general, instead of actually using tools that would help us attain a more successful balance. Like devising a relationship schedule. It may sound corny but it works. A schedule allows your relationship to flourish because it's not the only thing you're spending time on and when the two of you agree to it, there isn't that disappointment to fight. This way you're developing an environment where you still long for the person, while focusing on your other passions and goals. You will become more flexible, make tougher decisions that propel you further into new relationship realms and will be enticed creatively to enjoy each other in new ways, ideally in new places.
So as the trees thaw and the ice breaks, consider injecting your relationship with a dose of long distance charm. Whether tired or strained, stressful or argumentative at times, do yourself a favour and pretend you're far away. Use this luxury of space to your advantage and construct new habits, new expectations that actually betters the quality of time you spend together. And to those of you that have no choice because you are already far away, be grateful you're not experiencing the woes of proximity, because pros and cons abound in every scenario. Make the most of the minutes you do share so that eventually you'll be closer in both time and space.