Gotstyle Menswear Bachelor: Digue!
Digue moved to Toronto from Brazil in 2009 to pursue and initially do an exchange program, but fell in love with the city. He now has the privilege to work with Olympic Athletes of the Canadian National Team in Taekwondo as their Sports Conditioning Coach. Digue has also has been featured in 5 fitness DVDS working with celebrities in the industry.
His career as a coach has also brought him to television working as host for a 90-Day Challenge for FPTV with updates on CIRV 88.9 FM radio for two seasons.
Nowadays he shares his spare time working in movies as a stunt performer. The latest movie was in Pompeii working with Kit Harrington from Game of Thrones. He enjoys participating in fundraising events, such as the Fitness Challenge for Sickkids Hospital as well as traveling, giving seminars and changing people's lives through his work as a fitness educator and creating awareness to combat obesity in our society.
Name: Digue
Occupation: Fitness Expert/ Model/ Musician/ Stunt Performer
Things I'm passionate about: Exploring new places, outdoor sports & activities, music for live concerts, art events, spending time with friends, night out dancing!!!
My ideal first date would be: something simple, like a nice lounge w live music, or a cozy restaurant with good food, nothing fancy.
People say that I am: Optimistic
My ideal partner is: a passionate girl, that supports me and share the same values
Dating deal breakers: If she likes to complain a lot about and is very picky.
I'm not bragging but I: Shot a Movie with Kit Harrington (Game of Thrones) and a TV Show with Erica Durance (Saving Hope, CTV).
A talent that may surprise you: I've studied Music professionally in University and performed in front of 40.000 audiotion during a Summer Festival in Toronto.
Three artists you'll find on my iPod: Ed Sheeran, Jason Mraz, and Eliane Elias
My dream vacation: Visiting my friends in Europe, never been
On weekends you'll find me: Either relaxing from a crazy week of fun work, filming, coaching, or going somewhere on a trip with my friends
What I put on my burger: I gotta say a bit of everything really, I like the variety
I was most impressed on a date when she: Asked me to train with her the next few days and go watch her live performance.
In high school I was: A skinny guy
My guilty indulgence is: having poutine late coming from a club night
In my past life I was: A Samurai
In my next life I'll be: An Eagle
If my life were a genre of movie it would be: Action
The actor that should play my life story is: Kit Harington
Favourite ice cream flavour: Ferrero Rocher
To relieve stress I: Workout, or train Taekwondo
If I played hooky I'd: be getting into trouble
If I found a genie in a bottle my three wishes would be:
1) Give my parents the freedom they deserve, paying all their debt, buying a brand new home and to have enough to comfortably live without stressing about money.
2) Have a beach house in Brazil, to go when I come back to visit my family.
3) Take my best friends on an trip to the most incredible destinations in the world.
Want to suggest or even be one of "Toronto's Most Eligible Bachelors"? Email

[email protected]

with your suggestion.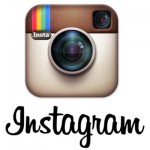 FOLLOW US ON INSTAGRAM TO SEE NEW BACHELORS AND BACHELORETTES AND BEHIND THE SCENES PHOTOS (torontosmosteligible)
Credits:
Photography by Yousuf Afridi
Clothing, styling and sponsorship provided by Gotstyle Menswear, Toronto.