"Sex with Dr. Jess" Bachelorette: Darryl!
Darryl's fun-loving and spicy personality paired with her magnetic energy make her someone that you can't help but love to be around. Her warming smile and contagious laugh will have you hooked!
Her love for beauty and fashion translate into her chosen career path as a make-up artist and Store Manager for a Scandinavian fashion brand. While she loves editorial and bridal makeup, she has a secret love for zombies and special effects! Every year for Halloween she reinvents a standard costume into something zombified.
With a funky and chic style, Darryl often pairs bold lips and nails, with denim, a modern top, and the perfect sneaker or booty. She has several tattoos adding artistic authenticity to her personalized look.
Darryl stops by the local Ossington coffee shop on her way to the store every morning. After a successful and productive day at the boutique, she is welcomed home by her adorable 5 year old mini dachshund named Zena. She prefers to cook healthy meals at home as often as possible, but also loves to indulge in new restaurants on nights out with friends. Adventurous and opinionated, Darryl loves great company and conversation, while trying new foods and drinks to expand her cultural palette and taste buds.
A balanced life is a happy life in Darryl's world. Equally enjoying working out and nights in, Darryl enjoys exploring the always changing attractions Toronto has to offer. Living in Toronto for the past 8 years, she has lived in many of the unique neighborhoods the City offers. Her favorite being the easily accessible hidden gems, and laid back vibes offered in the Ossington, Annex, and Bloorcourt hoods.
Darryl went on her first international trip to India a couple of years ago, with a few day stop-over in Amsterdam. Experiencing the breath-taking Taj Mahal, the hectic streets in Delhi, the beautifully dirty Ganga River and the incredible Goan food and beaches, this trip sparked the urge to travel!
A loyal Leafs fan since she was born (it runs in the family), her dream is to see her favorite team make it to the Stanley Cup Finals, and WIN!
Name: Darryl
Occupation: Tiger of Sweden, Store Manager
Things I'm passionate about: looking on the bright side of life, animals, staying healthy and grounded and not taking myself too seriously.
My ideal first date would be: great conversation over a couple of drinks, feel out the chemistry/compatibility. I'm definitely up for exploring Toronto's newest, so any new restaurant, bar, aquarium, etc.
People say that I am: charismatic, easy going, generous, positive and understanding. Open minded and impulsive at times. Sometimes stubborn but I can appreciate a friendly debate.
My ideal partner is: a caring and compassionate man who is independent and motivated for personal and professional success. An easy going attitude, and humble confidence is very sexy.
Dating deal breakers: pessimist and narcissist, no thank you! Also, if he's overly frugal it can really take the fun out of treating one another (I can appreciate wanting to save money too).
I'm not bragging but I: am a makeup artist and skin care specialist. I have the best dog in the world.
A talent that may surprise you: I spend the majority of my day smiling and laughing.
Three artists you'll find on my iPod: Kings of Leon, Mumford and Sons, Drake, Avicii
My dream vacation: sunshine and sand, warm ocean, sans jellyfish. I'd also love to visit a country where you can explore the villages and local markets, eat fresh seafood by the beach, enjoy the culture and the people you meet. Eat well, drink well, enjoy to the fullest.
On weekends you'll find me: enjoying a bit of a sleep in if I'm not working, making brunch/going out for food, take my dog Zena for a walk and shop the Toronto streets. Invite friends in or go out for food/drinks.
What I put on my burger: pickles, tomato and lettuce, bacon (if I'm going all out), avocado, cheese, chipotle mayo, ketchup, mustard…mmmmm..
I was most impressed on a date when he: was equally embarrassed as I was after trying to eat wings on a first date and keep the chemistry going.
In high school I was: an average student, and social butterfly. I also crimped my hair, and wore sparkly eyeshadow.
My guilty indulgence is: delicious food and wine, shopping, candy
In my past life I was: a sexy dolphin
In my next life I'll be: a sexy mermaid
If my life were a genre of movie it would be: a Rom-Com-Doc
The actor that should play my life story is: Zooey Deschanel in 500 Days of Summer, or Olivia Wilde in Drinking Buddies
Favourite ice cream flavour: mint chocolate chip and chocolate peanut butter
To relieve stress I: always change it up depending on what I'm stressed about. I could nap and snuggle my wiener (dog), drink some wine and blast my music, workout at the Academy of Lions.
If I played hooky I'd: start with some tunes, morning shower and coffee, ready to take on the day.
If I found a genie in a bottle my three wishes would be: 1. Watch the Leafs win the Stanley Cup! 2. Guaranteed good health and happiness to my friends and family 3. Is Joffrey Lupul a wish?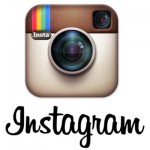 FOLLOW US ON INSTAGRAM TO SEE NEW BACHELORS AND BACHELORETTES WEEKLY! (torontosmosteligible)
Credits:
Clothing sponsor: TSOQ (The Store On Queen)

Special sponsor: Sex with Dr. Jess
Photographer: Steven Lopez/Eligible Magazine
Make-up: Earthy Vixen  – Isabel Rodriguez