Gotstyle Menswear Bachelor: Robert!
Rob spends his days wrestling with words. His journalism has been honoured with awards and, more importantly, has spurred public policy changes that have helped people.
He works crafting books and songs and mentors brilliant university students who make him smarter.
He volunteers. And travels to interesting places to interview people who inspire and ennoble.
He eats avocados.
He believes silence is deadly. He experiences a strange phenomenon of losing all sense of time while sitting in front of piano keys.
There is a strain of ancient DNA inside his brain that only comes to life when he's near the ocean.
He is campaigning to bring the vest back into fashion.
Being a native Maritimer who grew up in New York, he was shaped by a mix of down home informality and hard-nosed urban resourcefulness. This means he can both de-cap a beer with his teeth and hot wire a car. He views both to be both charming personality traits.
His dad is his hero.
Name: Rob
Occupation: Journalist/Musician
Things I'm passionate about: Eye contact, Ella Fitzgerald's sonorous voice, unwavering loyalty, watching shadow turn to orange light during pre-dawn runs, Annie Hall, wrist shots that pick the top corner, Saturday mornings swapping sections of a freshly cracked newspaper over finely crafted lattes, the mystery of not knowing what comes next.
My ideal first date would be: A cosy, out-of-the-way café, a jazz trio, signature drinks, resonance, connection
People say that I am: Passionate
My ideal partner is: Passionate
Dating deal breakers: High drama, whiplash-inducing moodiness, the uncontrolled obsession with staring at smartphones
I'm not bragging but I: How is it possible to complete this sentence without bragging? I can eat seven lobsters in one sitting.
A talent that may surprise you: I play piano and saxophone and write and record music on the side (a sentence written with a heightening sense of discomfort over bragging. These questionnaires get you one way or another.)
Three artists you'll find on my iPod: Marc Jordan, Aretha Franklin, Stan Rogers, Sade, Etta James, Miley Cyrus (one of these is patently false)
My dream vacation: The natural hot springs, lava fields, geisers, mountains, ice climbing glaciers and charm of Iceland. I know what you're thinking. But don't pre-judge. Iceland. Most romantic place on earth.
On weekends you'll find me: Active (hockey, running, squash), musical, road tripping (which is really the best kind of tripping, I think)
What I put on my burger: Sprouts, tomatoes, organic chia
I was most impressed on a date when she: Stopped to ask a distraught homeless woman if she had a place to sleep that night and gave her some money for food. The method was kind and authentic. A rare elixir.
In high school I was: Band geek. This one time, in band camp…
My guilty indulgence is: One word: Californication
If my life were a genre of movie it would be: Narrative documentary, hand-held camera, imperfect composition, a story arc that spans numerous international locations, a soundtrack of east coast music, a surprising, breathless, plot resolution
The actor that should play my life story is: A merging of Daniel Craig and Louis CK.
Favourite ice cream flavour: Coconut chocolate gelato.
To relieve stress I: Yoga and Hockey. Separately.
If I played hooky I'd: Map on wall. Blindfold. Errant dart. Road trip without an itinerary. A beguiling travel partner. Unexpected detours. Occasional high fives.
If I found a genie in a bottle my three wishes would be: Unending health and enrichment for my family and friends; one measly Stanley Cup win for my beloved Vancouver Canucks; to suitor a vexing enchantress possessing wit, intelligence, a contagious laugh and the kind of presence that steals breath and hampers concentration.
Want to suggest or even be one of "Toronto's Most Eligible Bachelors"? Email

[email protected]

with your suggestion.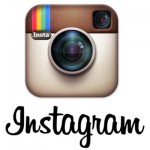 FOLLOW US ON INSTAGRAM TO SEE NEW BACHELORS AND BACHELORETTES AND BEHIND THE SCENES PHOTOS (torontosmosteligible)
Credits:
Photography by Yousuf Afridi
Clothing, styling and sponsorship provided by Gotstyle Menswear, Toronto.