"Sex with Dr. Jess" Bachelorette: Alessandra!
Alessandra is no stranger to commanding attention in any room or social setting. In fact, its how she's made a living for herself her entire life. Not only is she a professional recording artist currently working on her debut solo album, but she is also a model manager for many high profile events in the city of Toronto. But for this social butterfly, dating doesn't always come as easy as selling records.
"People always tell me they're surprised by how humble I am when they first meet me," the Woodbridge, ON native says. "I guess they think because of what I do, or when they see me at events all glamoured out they can get the wrong impression of who I am. What people don't understand is that I am in the business of self-promotion and from an outside perspective, that can be super intimidating. A lot of the time that keeps men from approaching me, so I've kind of just gotten used to approaching them first."
Still, we doubt she has any issues.
Aside from being a confident, sassy and not to mention uber-talented young lady, the thing that makes Alessandra the most eligible bachelorette is simply that she is "ready for and looking for someone to come home to. When I make the decision to commit myself to somebody i'm in it 110%.
"I'm excited to share parts of myself with someone special that nobody else gets. Living a life where a lot of me is constantly being put out there- its nice to save some things for that one guy."
Name: Alessandra
Occupation: Professional Recording Artist and Model Manager
Things I'm passionate about: Music, My businesses, supporting local arts, my family and friends, my hair and my dog!
My ideal first date would be: Something casual but out of the ordinary like going to an art exhibit or a walk through High Park.
People say that I am: Honest and funny
My ideal partner is: Someone who is out-going, social, family-oriented, hard working and open-minded.
Dating deal breakers: No hints of chivalry. I'm a little old-school and believe a woman should be properly courted in the beginning of a relationship and be surprised and showered with small gestures of appreciation 60 years after!
I'm not bragging but: I'm fun. SO fun to be around.
A talent that may surprise you: I love to bake. Anything sweet.
Three artists you'll find on my iPod: Mariah Carey, Chris Brown, Jay-Z.
My dream vacation: Just give me a beach and a pina colada.
On weekends you'll find me: In the studio recording music. I'm always working!
What I put on my burger: Cheese, Lettuce, Mayo, Pickles, more Pickles.
I was most impressed on a date when he: Asking me out on a date is impressive enough.
In high school I was: A little closed-off, but friendly and always a hard-worker.
My guilty indulgence is: Chocolate covered strawberries
In my past life I was: A gypsy
In my next life I'll be: Probably still a gypsy
If my life were a genre of movie it would be: A rom-com
The actor that should play my life story is: Selena Gomez
Favourite ice cream flavour: Cake Batter
To relieve stress I: Take a hot yoga class
If I played hooky I'd: Probably just hang out in sweat pants and stay in bed all day watching movies with my dog.
If I found a genie in a bottle my three wishes would be:
1. To be able to eat whatever I wanted without it going directly to my butt.
2. To be able to heal my loved ones with a single touch.
3. To stop letting my emotions make my business decisions for me.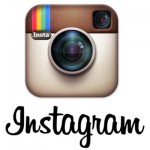 FOLLOW US ON INSTAGRAM TO SEE NEW BACHELORS AND BACHELORETTES WEEKLY! (torontosmosteligible)
Credits:
Clothing sponsor: TSOQ (The Store On Queen)

Special sponsor: Sex with Dr. Jess
Photographer: Steven Lopez/Eligible Magazine
Make-up: Earthy Vixen  – Isabel Rodriguez