Hearts down and hands up ya'll! Trust is in the air… or dare I say lack of.
On last night's episode, The Bachelorette Andi takes her eight remaining men to Venice for a little bit of romance and a couple of polygraph tests. Who knew love could be so intrusive?
While it was expected that Cody would receive the first one-on-one date with Andi, none other than our favourite lover Nick receives the first date. "I feel like I'm kind of the pet dog of the group," says Cody. Don't worry Cody; your time to feel even worse will come later on in the episode.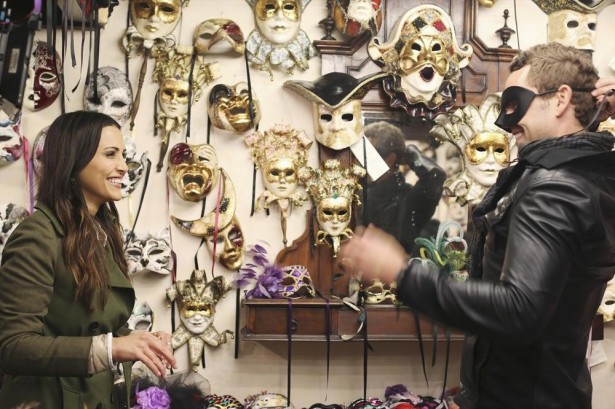 Alas, we watched Nick and Andi share their sentimental moments over pizza and gelato. During the nighttime Nick unmasks his feelings, as the two awkwardly rub each other's hands, while Nick confesses he is falling in love. Sorry, what?
Andi wakes up to yet another secret admirer card, and decides to bring her group date to take a lie detector test, recruiting two of Italy's "finest experts" to administer the genuine and legal act of love. Aw.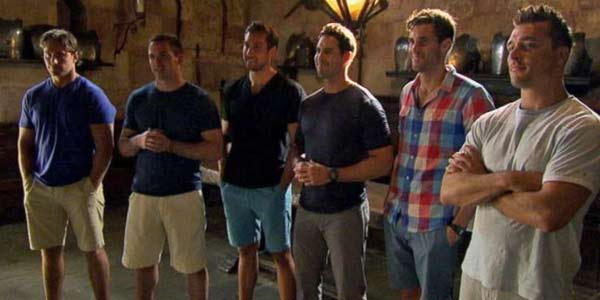 The men were all a little nervous, especially Chris, who claims he has been hiding something from Andi. "I had a plan to tell her, but I didn't really want to have it come out during a lie detector test." I feel you Chris.
What's most interesting is that we learn Dylan has slept with more than 20 women, AND he doesn't wash his hands after going to the bathroom. Cue stomach bug. You dirty boy you.
Drumroll please… Chris is Andi's secret admirer! Thank gosh, now I can sleep. Really? Like all the other guys said- why couldn't you just sign your name?
One of the most romantic gestures of the evening goes out to Brian, who takes Andi to perform is own little lie detector test, asking her if she wants to make-out. Of course, he accuses her of lying. Sorry Brian, I didn't know we were back in high school underneath the bleachers. I guess Coach will always be Coach.
Lastly, we see Andi ship off Cody before the Final Rose Ceremony, as she doesn't think it's fair to keep him around because he is such an amazing guy with all the right qualities- right. JJ is sent home too because he always makes her feel special.
Poor guys.