Looking for places to meet great men can be enjoyable but also a challenge. What was once fun, starts becoming discouraging if we always seem to end up in the wrong place or meeting the wrong guy.
So where are all the single men? I have four great spots for you to check out, but before you head out here are a few key points to keep in mind:
Approachability
See a cute guy? Smile and let him know you're interested. Sometimes we forget this, and think it's the guy's job to do all the work. In reality we are the choosers, we pick who we want to talk to us and when, not the other way around. Men need to know that it's okay for them to approach us.
Use the five second flirt technique to let them know you're interested. Smile, look at them for at least five seconds, look away then look back again. You need to be really clear or he won't get it. If you have never done this before it can feel awkward and five seconds can feel like a really long time, keep practicing and you will be comfortable in no time.
If you feel like this is way to forward, don't give it a second thought. As long as you do it in a feminine, flirty way the guy will have no idea what's actually happening. Studies done on flirting have shown that in every instance the men interviewed thought that they were initiating contact, not the other way around.
Fly Solo
Head out alone, men do not want to walk up to a group of women no matter how cute you are. Yes, this can be intimidating at first but you are much more likely to socialize and be approached if you are by yourself.
Bring a Book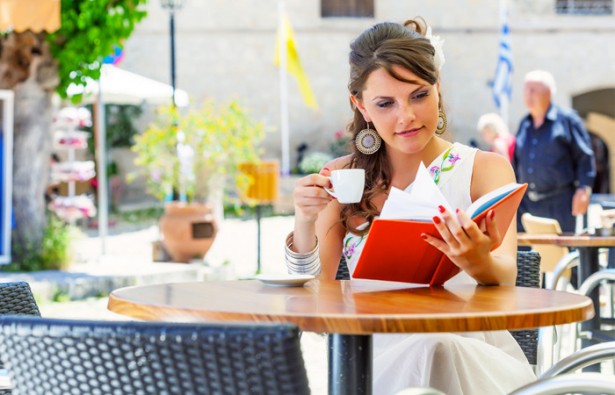 When you are on your own having an interesting book with you is a great conversation starter. It can also help make you feel a little more comfortable if you are sitting alone in a bar or café.
Make Friends
When you are out and about make friends with the people that work there. Let them know you are single, most people would be happy to keep an eye out or introduce you to someone you might be interested in.
Ready to meet your guy? Here are four hot spots to check out:
The Apple Store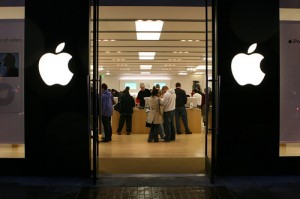 Men have a love of and are drawn to, all things electronic. If you have ever walked past there you might have noticed that its wall to wall men, if you haven't yet, GO. The layout of the store is perfect for lingering, and striking up conversation. They also offer free workshops, so you can broaden your horizons as well as meet an interesting guy.
Steak House
This is a great place to meet an uptown type of man. Get there early, weekdays are best and sit at the bar order a drink and appetizer. This is the perfect time to bring that book with you and invite conversation. Make friends with the bartender and let them know that you are single and looking. They can help introduce you to any regulars that come in. Don't become a regular yourself, constantly switch it up and try different areas in your city.
The Gym
The best place to get approached and have conversation is in the weight machines or free weights area. Smile and make eye contact, give off a friendly vibe so he knows you are comfortable with him approaching you. Men love to help a girl out, so ask him to spot you or for advice on a new technique. Get to know the staff and use the personal trainers as your own personal matchmakers. If you see someone you like, ask them to introduce you. I have more tips on flirting at the gym, here.
Rock Climbing Center
Recently seeing a huge rise in popularity this activity is mostly men. The environment is exciting and people tend to socialize easily. On the bonus side, studies show that trying something new releases dopamine, a pleasure response hormone, into your brain and also pheromones which are your natural attracting hormones.
I encourage you to start being proactive in your everyday life, thinking about places in your area where there is a higher concentration of men to women.  Promise yourself to go out alone once a week and talk to at least one person while you're there. Meeting new people takes courage but you can do it, I know you can! Practice, practice, practice and soon it will be second nature.
What's your favorite place to meet men? I want to hear from you, leave me a comment below.