What do you get when you combine 290 fabulous girls and a yacht? Toronto's hottest girls day out of course!
On Sunday July 6, 2014, DivaGirl hosted Divalicious 6 to celebrate their sixth year of smashing success!
DivaGirl Fitness is an online female community dedicated to inspire women to get fit, in a fun and sexy way. It is the ultimate online resource for dance and fitness-based workshops in the area. DivaGirl aims to empower women to lead a healthy, confident and divalicious lifestyle.
This year, DivaGirl raised the bar by setting sail on the 115-ft exclusive Yankee Lady for a day of boating fabulousness. This exclusive party featured dance workshops, beauty services, a shopping marketplace, and a dazzling Bikini Fashion show.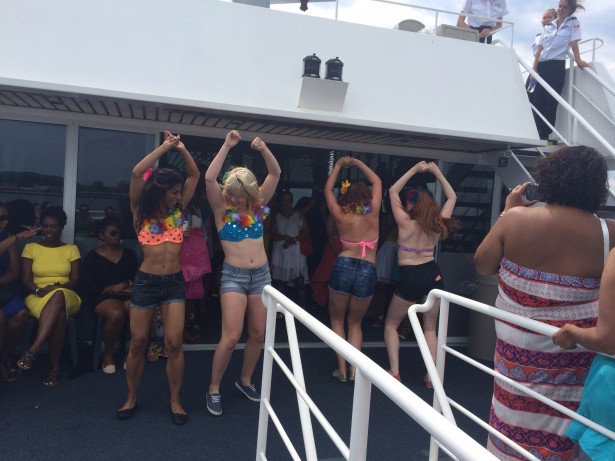 Once on board, Eligible Magazine shopped the lower deck with more than 20 brands to choose from with products including dainty jewelry pieces, statement necklaces, purses, bikinis, makeup products, and more.
Everyone felt like true divas as there were complimentary beauty touch-ups for all on board and live entertainment. This year's event was a tremendous success and we can't wait to see what else DivaGirl has to offer!