By: Myke Macapinlac
I've got some good news for you.
Whatever you believe to be what attracts women to men may not be all true. Money. Looks. Cars. Big muscles.
I'm not saying those things don't matter and it definitely can't hurt your chances with the kind of women you meet, but it's not everything. In fact, it plays a very small part in your success with dating.
While it's true that there are going to be a small percentage of women that will respond very well to those things, the majority of women that you want to attract really could care less.
The Most Important Trait Every Man Needs To Have To Attract Their Ideal Woman
Become too nice of a guy and you'll get walked over. Become a superficial jack-ass and women will find it difficult to stay in a long-term relationship with you.
So what is it?
Women desire to be desired by a man who is confident and sure of himself.
She wants to be part of an adventure and live an exciting life. She has to know that she'll be provided and taken care of by the man that she commits herself to. Become a man with a strong identity and women will want to align themselves with you.
How do you become that guy?
Where Does Real Self-Confidence Come From?
Confidence comes from a belief in yourself that you can get things done. No matter what life presents to you, you're going to be okay.
It comes down to a basic level of self-efficacy as well that you can take care and provide for your basic needs. This is something that's earned from experience; when you're able to set out a task for yourself and get it done.
On the other hand, a false sense of confidence happens when there's no basis to your belief. You can't just tell yourself "I'm confident" with no action that precedes it. You're either crazy or delusional if you do that. You need to have a much deeper understanding of yourself.
The reason why women like confident men is because they assume there's a good reason for it. If they can see that you can take care of yourself, then you can also take care of them. The feminine energy wants a solid rock to lean on when things get difficult.
Are you going to be that kind of man for her?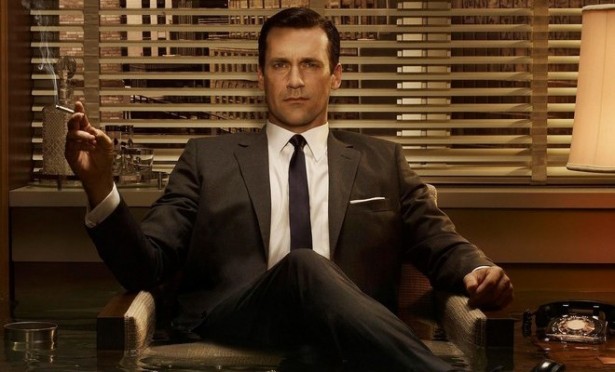 The Biggest Turn-Off In Dating
If you feel the need to be validated or emotionally supported by a woman then you have no business dating them. Don't be involved with someone romantically because you want to ease your loneliness.
Your relationship is a reflection of you are and you're going to attract someone equally as emotionally empty like you. Being a needy person is the biggest turn off in dating.
Where Do You Begin?
Figure out what your purpose and passion is first. There has to be something greater going on in your life than just being in a romantic relationship.
Find that one thing that you really love to do and immerse yourself in it. Ask yourself what's that one thing you've always wanted to learn or something that makes you come alive.
Whatever that may be, get really good at it. Work on your craft to the point where you can be proud of your results.
Change is a process, not an event. Don't expect to have this figured out right away. Developing a strong masculine identity comes down to knowing what you want to get out of your life and acting accordingly.
How you make women feel which is a reflection of how you feel about yourself. Define the kind of person you want to be and the life you want to have and actively align yourself to it on a daily basis.
Your drive and passion is ultimately what most women will find attractive.
The ONLY Dating Advice You Need To Listen To:
To be a great man, you have to know who you want to become. Be clear about what you want, what you're looking for and how you're going to go about it.
Groom yourself to be your ideal man, rather than looking for the perfect woman.
You need to be able to convert your aspirations into actions and act through your intent. Having high quality women around you is the fruition of a purpose driven life.
Myke Macapinlac doesn't just help men attract women. He gives women good men. His mission is to inspire purpose-driven action so that the people he works with can have a clear plan to live meaningful and fulfilling lives. He is the Program Director for Social Man Project and the Author of Magnetic Dating. His work has been featured in Calgary Herald, Breakfast Television, Lifestyle Entrepreneur. To get to know him personally, you can find out more about him on his website at www.socialmanproject.com.