When we didn't think we could become any more Bachelor obsessed, Tim Warmels graces our presence as Canada's newest Bachelor. While it was a little upsetting to say goodbye to my dearest love, Chris Harrison, it was nice to finally see some good old Canadian faces on the screen.
Welcome back ladies and gents! We have a whole new exciting season ahead of us, Canada style! It's time to show the world that there is so much more to us than our love for beer and hockey, and natural igloo habitats. Fun fact, someone asked me if we still build igloos in the far north, while I was on a Mediterranean cruise a couple years ago. Pardon?
The premiere starts out the traditional Bachelor style: we meet boy, boy tells us why he's here, boy looks sad, boy gains hope, we watch boy intensely look off into the distance as he pictures his future life of love, and then we cut to the ladies. Here's a little bit of a background on Tim: Tim graduated from the Richard Ivey School of Business at the University Western Ontario. He is 28, an entrepreneur, born and raised in the city of Campbellville, Ontario. With a love for hockey and riding horses, Tim is the well-rounded, true Canadian guy. I'm sure he likes beer too.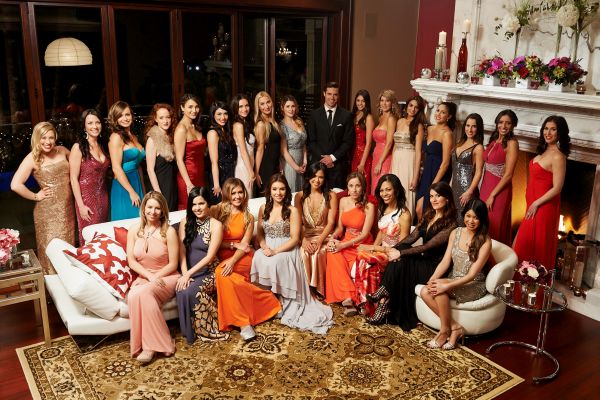 Time to meet the ladies. While Tim's selection seemed a little more than slim in my opinion, there are some great potential catches for the Bachelor. For example we have Sonia the lingerie model, Natalie the sexy grade 1 French teacher, Rileigh the LCBO spokes girl, April Brockman the realtor (hello gorgeous), April Borgnetta the wax artist, and so on.
In the second episode Tim hands out the first one-on-one date card to Kaylynn (thank goodness, otherwise we would have had more tears to deal with). The two have a great date on the Grouse Mountain, and at the end of the date she gets the first rose. Let me clarify to readers (and Kaylynn especially), what this means. This rose means the girl is safe. It means he is interested and wants to keep the girl around. It means chill out and enjoy your time, and let other girls have their chance.It does not mean go cry about it for the rest of the episode and think that you are the only girl in Tim's world. Maybe Natalie can help Kaylynn learn the principle of sharing…
The next date is a group date, a dragon boat challenge for the girls in the beautiful hot sun. Just kidding. It was pouring rain and freezing cold. But I commend the ladies for working through the tough conditions. Like they say, love isn't easy. The winning ladies were awarded a geisha costume cocktail party. The ladies became a little feistier for Tim's attention, and we learn that April Borgnetta is also known as "Suicide Stacy." Um, what??? Time to set sail to that crazy ship, Tim.
The next morning Tim surprises the ladies with an early morning entrance. He steals four ladies to prepare for the Flare Magazine, Rimmel London-sponsored photo shoot. Here's how it went: Natalie tried to go for the kiss, which was just odd, Sonia did not seem to connect with the camera even though she's supposed to be used to doing it all the time (maybe because she wasn't in her typical half-naked style), Christine was just meh, and April Brockman just looked the best.
At the cocktail party Tim tries to make rounds with all the ladies, and Kaylynn just isn't down for that. So instead she downs one too many cocktails and turns on the waterworks. Apparently she just has too many emotions to handle. Tim, this is a warning sign.
After the Final Rose Ceremony, Tim announces to the ladies they are going to Cabo. Kaylynn goes to cry in a corner, again.