"Sex with Dr. Jess" Toronto's Most Eligible Bachelorette: Mia!
When Mia was just 16 years old she made the scariest decision of her life. She decided to move to Florida where she knew no one but was committed to pursue her goal of becoming a professional tennis player. It was in that moment Mia realized that you only have one life to live and you better grab opportunities when they come at you. She ended up getting injured and instead of giving up decided to take a full NCAA scholarship. It was at university that Mia found her passion for story telling and consequently graduated with honours in broadcast journalism.
After working in the USA for a time, Mia knew she wanted to come back home to Toronto. This was another scary life moment in her life. She had no job lined up and no clue of where to start. But the competitive athlete in her was up for the challenge. She ended up landing an amazing job as a reporter at a network TV station. Obviously Mia now considers herself very fortunate to have a career that she loves.
In her spare time Mia loves to indulge in her other passions. Whether it be traveling and exploring new areas and cultures, taking in a sports game, or training for a marathon, Mia loves to be active and on the go.
Name: Mia
Occupation: reporter/anchor
Things I'm passionate about: Travel, sports, experiences, family and my friends
My ideal first date would be: I like to be adventurous and try new things and I look for that in a relationship so something that isn't a typical first date. I love to laugh so a comedy club or maybe a very competitive ping pong show down.
People say that I am: Outgoing and enthusiastic
My ideal partner is: Someone who can help me find a good balance. I am always on the go, I need someone to remind me it's alright to take a breather. At the same time someone who is willing to explore right beside me. I also love someone who can both make me laugh and who also has goals in life. I know I have aspirations and I want a partner who both helps me reach them, and who wants help to reach their own. Also having been an athlete my whole life I want someone who appreciates a good hockey/football/baseball game.
Dating deal breakers: Someone with no aspirations and goals. My whole life I have been very driven and worked hard to get to where I am. I want someone who values that.
I'm not bragging but I: Can bake the best fudge! It's a secret Gordon recipe. And I will beat you at tennis 😉
A talent that may surprise you: Well, I don't like to tell people I know how to bake, so that's why I keep it a hidden talent
Three artists you'll find on my iPod: I love all country music, real big fan of Jason Aldean and Eli Young Band, but I also love Bob Dylan. My ipod is all over the map.
My dream vacation: As I said traveling is a passion of mine. I would like to visit as many places as possible in my life. Right now the number one thing on my bucket list is to climb the base camp of Mt. Everest, that or Thailand.
On weekends you'll find me: It really depends. I love to try a new restaurant to grab brunch. After that I will usually be at the Beaches or Trinity Bellwoods playing a game of tennis. I also love the fact that Toronto has so many festivals in the summer so I try to use my weekends checking out as many of those as possible.
What I put on my burger: Firstly I am a vegetarian so on my veggie burger I love the works. Put it all on there. I especially love pickles and jalapenos.
I was most impressed on a date when he: He really asked questions to get to know me. In this day and age where everything we know about a person is through a social media profile it's refreshing to sit down and have someone genuinely care to get to know who you are outside of that profile. I know it may seem simple but a good relationship is based on communication, so I am really impressed when we are able to have a great conversation.
In high school I was: The jock !
My guilty indulgence is: Chocolate, I am a chocoholic. I have recently started forcing myself to like dark chocolate because I hear it's a little healthier for you.
In my past life I was: I would like to believe I was a lioness, they rock and are fierce and are the breadwinners in the family. However, I am not too sure I believe in past or future lives. That's why I want to live the one I have been given to the fullest and experience as much as possible in however many years I have here on earth.
In my next life I'll be: Again see above, but if I do get the chance I would love to be a bird. I would love to know what it feels like to fly. However we will all probably come back as robots or vampires, that seems to be where society is heading.
If my life were a genre of movie it would be: a romantic-comedy. I am a romantic at heart, but I never take life to seriously. I love joking around and having fun. I never hold back and usually end up doing something embarrassing, but why be embarrassed when you can just laugh at yourself.
The actor that should play my life story is: Jennifer Aniston.
Favourite ice cream flavour: Cookie dough!
To relieve stress I: Workout. I love going on a long run. Toronto has some really pretty running paths and it is a time where I just get to be on my own and think about what is stressing me out and how I can find a solution to it.
If I played hooky I'd: Take a book and head to the beach. That or go skydiving.
If I found a genie in a bottle my three wishes would be: Happiness, health ( for my family and myself) and love.
Favourite spot to grab a drink in Toronto: Has to be spoke club! Beautiful patio and great atmosphere.
The best thing about living in Toronto: The fact that there is so much culture, and festivals to celebrate all of our cultures all year round.
Want to suggest or even be one of "Toronto's Most Eligible Bachelorettes"? Email [email protected] with your suggestion.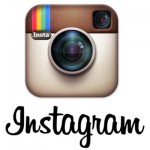 FOLLOW US ON INSTAGRAM TO SEE NEW BACHELORS AND BACHELORETTES WEEKLY! (eligiblezinesmosteligible)
Credits:
Clothing sponsor:

Hair & Makeup provided by: Sindhuja Senthilnathan / Fansi Make-up Culture
Photography by: Misha Kumpan