According to Health Canada, 3-4% of adults in westernized countries have a medically diagnosed food allergy. Eight foods (also known as "the big eight") are responsible for about 90 percent of food allergies in North America: cow's milk, eggs, peanuts, fish, shellfish, tree nuts (such as cashews or walnuts), wheat, and soy.
With food allergies on the rise, the odds are high that you will date someone with a food allergy at some point. And when that time comes, embrace it. Life's challenges, including dietary ones, foster admirable character traits, such as empathy, kindness and a desire to help others. Here are a few things you should know in terms of "allergy etiquette" so you can impress that special lady or gentleman by showing you care and having food set the mood!
Get to know her (or him).
Take the time to understand what your date can and can't eat, and where they like to dine out. Taking an interest in your date's special diet and showing that you care will earn you big brownie points early on, and will foster a connection.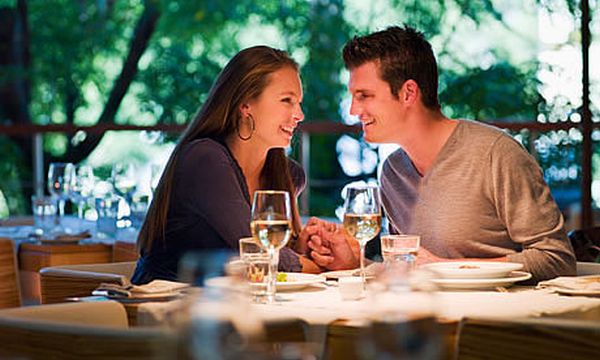 Choose wisely where you dine out.
It is preferable to select a dining establishment that has a dedicated kitchen free of the foods your date is allergic to. For example, if you are dating someone who is gluten-free, food prepared in a kitchen that is not dedicated gluten-free is at risk of cross contamination. Equipment in a non-dedicated kitchen might not be cleaned properly by staff after the preparation of food containing gluten. If dedicated restaurants and bakeries are not an option, then choose a dining establishment that has a gluten-free menu or one free of other food allergies, and check it out online ahead of time. Also, when making a reservation, inform the staff about your date's special diet.
Speak to the chef and ask questions.
Speaking to your server is often not enough—you need to go directly to the source of your meal preparation. Inform the chef about your date's special dietary needs, and ask about cross contamination concerns and ingredient information. You can do this ahead of time over the phone, or in person at the restaurant. Inquire about whether separate fryers, grills, pans and pots are used; question oils (ie. peanut), broths, dressings, gravies, soups, sauces and fillers. If your chef cares, he will answer any questions you or your date has, and it will be a good learning experience for everyone.
Confirm your order.
When your meal arrives, confirm with your server that you have indeed been served the allergen-free meal that you ordered. If something on your date's plate does not look right, inquire about it.
Give a little foodie gift.
What could be better than flowers? Gluten-free chocolate, nut-free cookies, dairy-free biscotti or any little treat that your date is allowed to eat, boxed and wrapped with a pretty ribbon.
Something that small can tip the scale in worth, and you'll feel as good about giving it as your date will about eating it. Want to earn even more points? Find a good allergen-free recipe and make it yourself!