"Krystal Walter Matchmaking" Vancouver's Eligible Bachelorette: Simone!
Simone is a single 30-something writer who recently moved back to the West Coast after 12 years in Toronto. She's the author of Skinnydip.ca – a fun and cheeky blog about love, dating, sex and relationships. She started her blog in 2009 and has since turned her side-gig into a full-time writing freelance career. Simone is a nationally syndicated sex and relationship columnist with the Toronto Sun and her work has appeared in the Huffington Post, Elle Canada, Canadian Living and Business Insider. When she's not writing her heart out, she loves to travel, cook and read voraciously. Simone has a really hard time saying no to any of the following: a good latte, greasy breakfasts, 90′s hip-hop, vintage shopping, taco trucks and a really stiff, well-mixed martini. She also makes a pretty mean Quesadilla. Her secret ingredient? She'll never tell.
Simone is looking for a man who is creative, ambitious and has a big heart. He's someone who can laugh at life and who would feel just as at home at a hip hop show as he would at a black tie event. He appreciates good food, takes care of his health and cares about the world around him. Her ideal man would never wear shorts to a funeral or think that posting a shirtless selfie of himself on his online dating profile is a good idea."
Name: Simone
Occupation: Writer
Things I'm passionate about: Writing, blogging, good books, good music & good food.
My ideal first date would be: A cozy wine bar + some good conversation.
People say that I am: Clever, amusing, creative and driven.
My ideal partner is: Someone that I connect with both on an intellectual and physical level. Laughter & good chemistry is a must!
Dating deal breakers: There are so many! (Ha) However, I'd have to go with a "negative attitude." Nothing kills the romance like someone who is bitter, jaded and/or has a negative outlook on life.
I'm not bragging but: I'm a great bargain hunter. My friends are always amazed at my thrifting & vintage finds.
A talent that may surprise you: I danced Ballet from ages 5-20.
Three artists you'll find on my iPod: Janelle Monae, Toro Y Moi, Chromeo
My dream vacation: I've always wanted to go to the Maldives. However, I'd go back to the Greek Islands in a heartbeat. Between the turquoise waters and amazing sunsets, there's just something so magical about that corner of the world.
On weekends you'll find me: Relaxing at home with a book, at the beach, scouting out my favourite vintage and bookstores, out for dinner/drinks with friends or walking around town with a large cup of coffee in search of the next great story (or pair of shoes)
What I put on my burger: Lots of cheese and bacon. You haven't lived until you've had a burger topped in melted Brie.
I was most impressed on a date when he: Well, I'm always impressed when a guy takes a legitimate interest in who I am and what I do. I'm also kind of old school, so I love it when my date does chivalrous things like opens doors, pulls out chairs – as long as it comes naturally and doesn't seem forced.
In high school I was: A theatre nerd, with a fondness for 90's girl groups like TLC, En Vogue & the like.
My guilty indulgence is: Watching "Pretty Little Liars" – I'm hooked.
In my past life I was: I have no idea, but I'm going to go with some kind of sea creature because I love the water.
In my next life I'll be: A teen detective that fights crime a la Veronica Mars (I hope)
If my life were a genre of movie it would be: A quirky indie comedy, like GIRLS.
The actor that should play my life story is: 1990's Winona Ryder circa Reality Bites.
Favourite ice cream flavour: Mint Chocolate Chip.
Favourite Vancouver spot to visit: I love English Bay and the beachy vibe of the West-end
To relieve stress I: Hit the gym. I'm currently doing a fitness class that's a combination of bootcamp, kick-boxing and cross-fit every morning. It's great for relieving stress!However, the West Coast is so gorgeous so whenever I need a break I'll go for a walk or head down to the beach. One of the nice things about living here is that you're never far away from some amazing nature.
If I played hooky I'd: Go to the beach or the pool if it's summer – or, if the weather isn't great and we're being completely honest here, catch up on my Netflix list.
If I found a genie in a bottle my three wishes would be:
1. Unlimited ability to travel & see the world.
2. A gorgeous, new house & furniture for my Mom (and/or a dream contractor for her home renovation.)
3. Unlimited wishes! (that's cheating right?)
Want to suggest or even be one of "Vancouver's Most Eligible Bachelors"? Email

[email protected]

with your suggestion.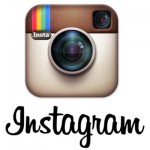 FOLLOW US ON INSTAGRAM TO SEE NEW BACHELORS AND BACHELORETTES WEEKLY AND BEHIND THE SCENES PHOTOS! (eligiblezinesmosteligible)
Credits:
Special sponsor: Krystalwaltermatchmaking.com

Photographer: Kassandra Poleshuk www.kassinka.com
Clothing Sponsor: Nina Tan Design www.ninatan.com
Make-up Sponsor: London Drugs www.londondrugs.com