This fall looks like it's going to be an unpredictable one. From a burst of warm weather to the most outrageous cold flashes, your gear needs to be ready for anything! Here are some cozy fall fashion options that will take your outfit from summer to fall in an instant.
Scarves
It is never a bad idea to keep a scarf in your bag for when the sun decides to hide from us. I like carrying a scarf in my purse because it doesn't take up much room in my bag, and a scarf is always a stylish addition to any outfit.
The great thing about scarves is they come in every colour of the rainbow, prints galore, and you can choose a warm, cozy option, or a lighter, airy version. Start your scarf collection with neutrals, and then move on to brighter colours that will be guaranteed to amp up a plain outfit on a cold day.
Lip Colour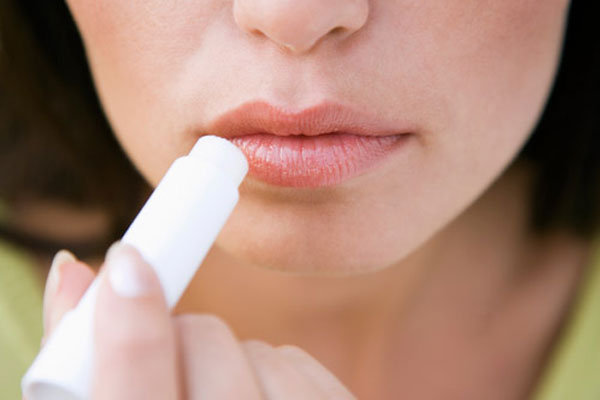 Skin gets dry quickly once the summer is gone. Because of the drastic climate change, packing away a nice lip balm with a hint of colour can go a long way. Something that's minty with a pop of colour is my favourite, because it helps my lips stay smooth in this unpredictable weather.
Buy a couple different brands and tints, it will help you decide which one works best for you. Keep one in the bags/purses you use most often, then you'll have one with you at all times!
Layers
Keep the layering on top, but show some skin on the bottom! This bipolar weather has everyone wondering what outfit they should put on in the morning. A pair of, "goes with anything" black leggings are a great way to bring a lot of your summer clothes into fall.  Or keep a pair of tights in your bag in case that skirt you put on in the morning ends up not being warm enough. Layering a sweater over a button down in the morning will also give you more options if it gets warmer later in the day.
Skirts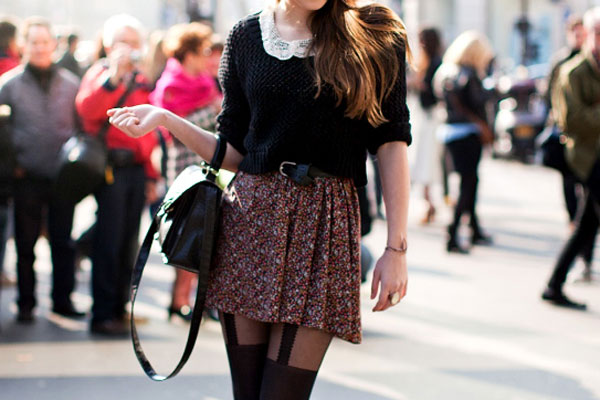 Just because it's fall doesn't mean you have to pack away all your skirts just yet. Throw on a pair of warm tights under your favourite skirt, and pair it with a sweater for the perfect fall outfit. You could also create the illusion of separates by wearing a sweater over a dress, and belting it. Browse stores for some medium length skirts that are appropriate for any occasion. Wearing a printed skirt and simple top is an unexpected way to add spirit to your outfit.
Hand Bags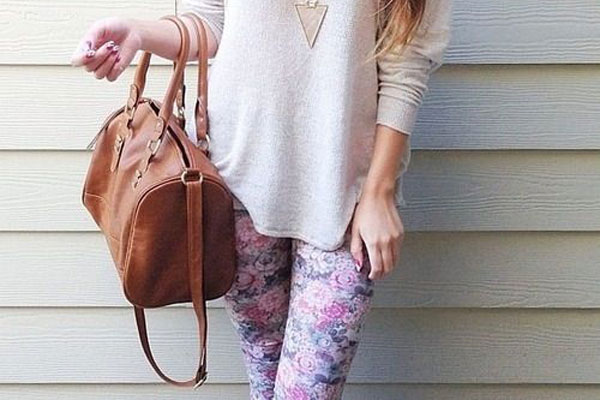 It's hard to choose the right handbag to match every outfit in this confusing weather. Sometimes, we're sick of black, but choosing a versatile coloured purse might not be the easiest thing to do.
You want a bag that will add to your outfit, not distract from it. Try dark browns, and tan coloured purses that will match everything. If you really want a bright coloured purse, stick to darker, jewel tones, and stay away from pastels, and white. Dark green is a great option!
Booties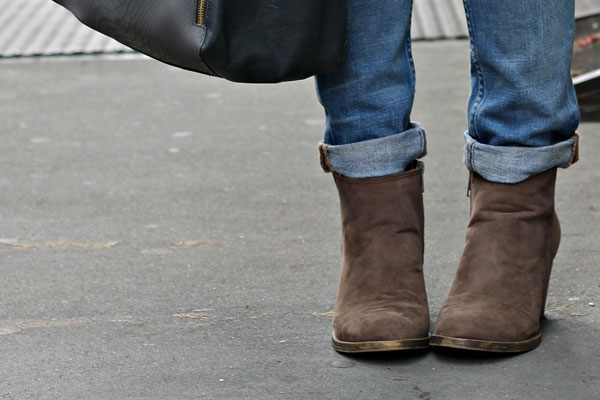 Keep your toes hidden from the wind and dust with closed toe booties. Let's try to stay committed to heels until the ice and snow makes them completely impractical. There are tons of stylish options in most designers' fall collections, so get out there and try some on!
The mid-rise bootie is easier on your feet while you work on them during the day. You can never go wrong with any kind of bootie, because they look great with dress pants, jeans, skirts, and leggings.
Jackets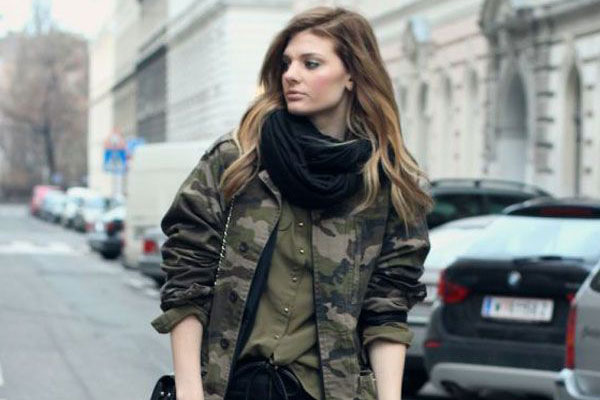 As much as we don't want to start wearing a jacket when we go out, it is beginning to be a must. When looking for a new jacket, look for a nice light jacket because of the unpredictable weather. Get the next size up, that way you can wear bulky sweaters underneath on those extra cold days. Multi-purpose jackets are my favourite as they can be paired with your more casual day-to-day wear, and even go with fancier evening outfits. Keep your eyes peeled for a jacket that is casual yet good quality, that way you can accessorize to make it a little dressier.