Better Dating Ideas Los Angeles offers weekly tips on the best places for a date in your city. Check out our weekly postings for unique and romantic dates in LA.
NAPA Valley Grille's Taste of California Wine Event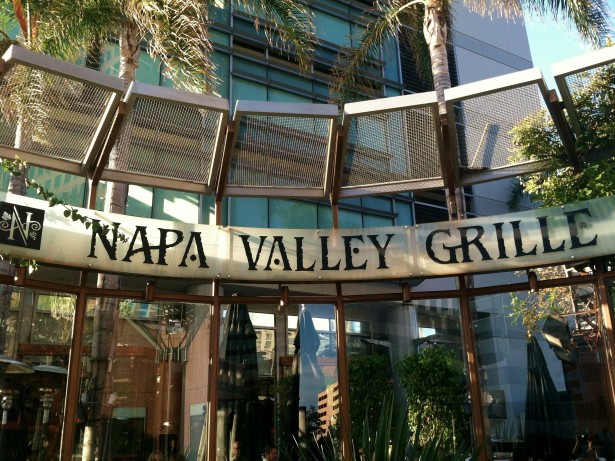 On Friday, November 21, 2014, Napa Valley Grille—Westwood's premier wine country-inspired dining destination—invites guests to a Taste of California wine event ($20/person). Tied to the fall crush season, wine lovers will enjoy six (2oz.) tastings from premier California vintners located in NapaValley, Paso Robles, Santa Lucia, the CentralCoast, and more. Wines will also be paired with a cheese tasting to compliment the featured red and white wines.
Date: November 21st 2014
http://www.discoverlosangeles.com/what-to-do/events/napa-valley-grilles-taste-california-wine-event
Calling all Latin music lovers! For the first time iHeartRadio hosts Fiesta Latina and its pre-party, La Villita, at the Forum. The one-day-only music festival will feature a star-studded line-up of performers: Ricky Martin, Pitbull, Prince Royce, Daddy Yankee, J Balvin, Becky G, Roberto Tapia, Alejandra Guzman, Jessie & Joy and La Original Banda el Limon with special guest performance by Voz a Voz—all sharing one stage. Kick off the fiesta early with a lively pre-party starting from 2pm at the Forum parking lot, featuring headliners Voz a Voz and Becky G. The best part? The pre-concert is free!
Date: November 22nd 2014
http://www.timeout.com/los-angeles/music/iheartradio-fiesta-latina
Legends Of Ska celebrates the music, culture and enthusiasm of Jamaica as a newly independent nation more than 50 years ago and chronologically explores the history of the times and the island's musical impact worldwide. Ska was Jamaica's first popular musical export, which sprang from the jazz clubs and dance halls of Kingston to spawn a worldwide dance craze. Without Ska, there is no Reggae. The film's story highlights the living pioneers of ska, who were assembled in Toronto during the summer of 2002 for a special weekend of concerts called the Legends Of Ska. 30 singers and musicians were selected to participate in the biggest original Jamaican ska reunion of all time. Backed by the thirteen piece All-Star Skatalites Orchestra, the performers included internationally famous names like Prince Buster, Alton Ellis, Derrick Morgan and Patsy Todd. Joining the line-up were once forgotten vintage artists such as Stranger Cole and Lord Creator.
Date: November 20th 2014 at 7pm
http://www.discoverlosangeles.com/what-to-do/events/reel-reel-legends-ska
Chef José Andrés invites you to an unforgettable dining experience of a 16-course, white truffle dinner. Let's recap that: 16 courses. Of white truffles. Get into the spirit of the fall tradition (and indulge in absolute gluttony and hedonism) at the Bazaar's private tasting room, SAAM, where you'll sample cocktails, starters, desserts and other bites all prepared with the gourmet gold from the hills of Abruzzo, Italy. Pony up ($350 a person, optional wine pairings available for $100 or $350) and prepare for this decadent tasting menu…we suggest stomach stretches now.
Date: November 20th – 21st 2014 at 6pm
http://www.timeout.com/los-angeles/food-drink/white-truffle-dinner-series