When you think of the Holidays, most people automatically think about the stress. Packed malls, no parking, the freezing weather and what on earth am I going to get my family and especially that certain man in my life. Well luckily, these days, with just a click of your mouse, everything can be sent straight to your door. Check out some of my favorite gift giving ideas for the special men in your life.
Mophie Powerstation XL, $129.99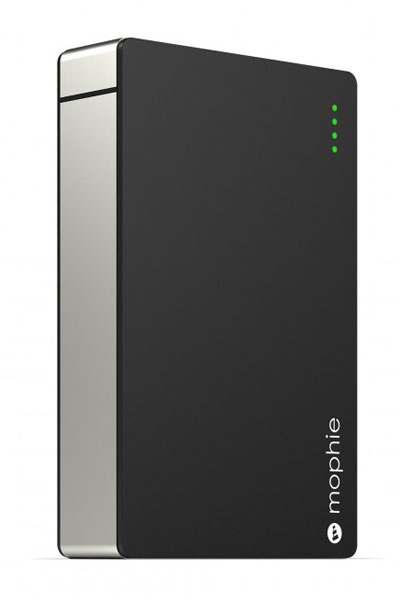 When it comes to electronics you definitely need to know your audience when you are purchasing the latest gadget for someone. However, the "Mophie Powerstation XL" is an amazing gift for anyone living in the technological era. There is nothing worse than when you are traveling or running around and your Smartphone or tablet dies. With the Mophie Powerstation XL all your problems can be fixed with the longest lasting universal rechargeable battery. Trust me, your special guy will think "where have you been all my life!" with this present. Buy here.
Nike Internationalist Mid Sneakers, $130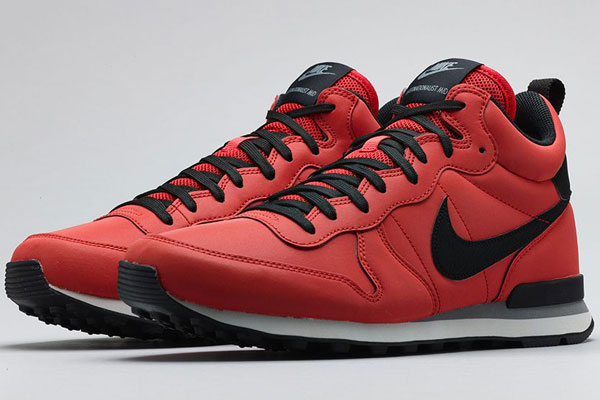 An all-purpose sneaker available in 4 colours that reflect the changing of fall season colours. These trendy sneakers can not only be worn for a run around the track, but they have also become integrated into the fashion scene. Men are wearing colorful trendy sneakers such as these with streamlined sweatpants to a dressier, stylish look. Buy here.
Philips Norelco BT5275/41 5100 Beard Trimmer, $79.95 CAD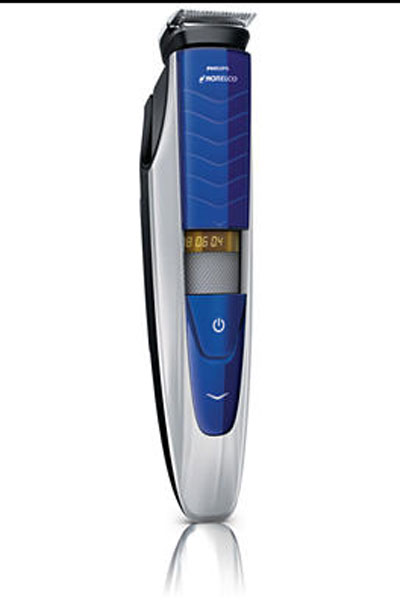 A freshly clean shaven face seems to have become a distant memory these days. Everywhere you look now it seems that men are sporting some sort of scruff or beard. So of course, I feel it is my personal duty to support and ensure that the beards out there are well maintained and looked after. The key selling points of this trimmer is that it has dual sided trimmer blades which are amazing for trimming and detailing, and also saves the time from stopping and switching blades. It can be used on a wet and dry beard, it can be fully charged in an hour, and it also has self sharpening blades. Buy here.
Bespoke post – Highlands Box, $55 USD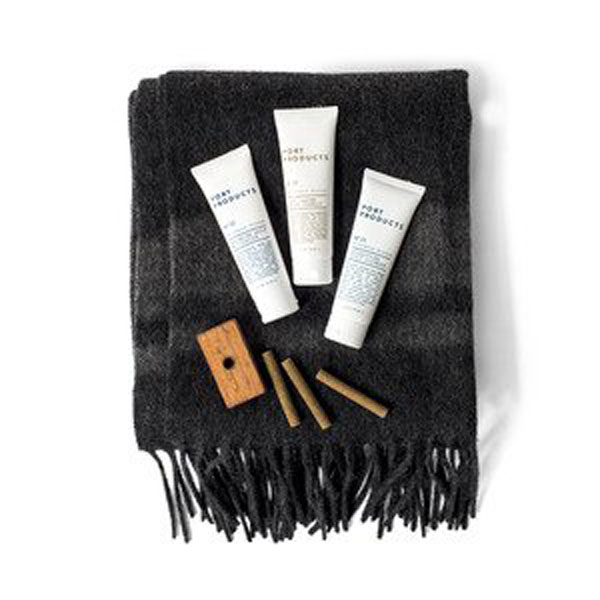 Honestly, this is by far my favorite item on my list. Not only do I love this website for what it has to offer but also because its slogan is "It's the gift that keeps on giving" which I think I say about everything that I'm obsessed with. But this website provides such an AMAZING alternative to gift giving. These gift boxes will get any type of guy excited. The basic idea behind it is you select a particular theme box that suits the personality and interests for the man you are shopping for and within each box there are fantastic gifts that fall under that given theme. For example, the box I chose is the "Highlands Box" and within this is a Mongolian wool scarf with color options to pick from, amazing grooming skin care products by Port that all men, whether they like to admit it or not, need to protect their skin from the cold weather and some very masculine grown up balsam incense sticks and holder to burn at home on a cozy winter's eve. Buy here.
John Varvatos introduces the "Nelson Work Boots", $498 CAD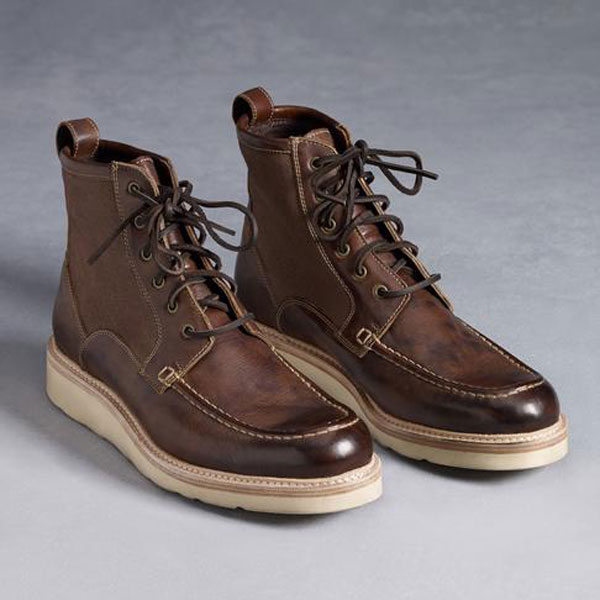 This tried and true style of boot has been around for years and it's only natural that the talented designer John Varvatos would put his spin onto the traditional "work boot" which has been a very big trend for the season. Buy here.
Pattern crew socks from Target, from $5.99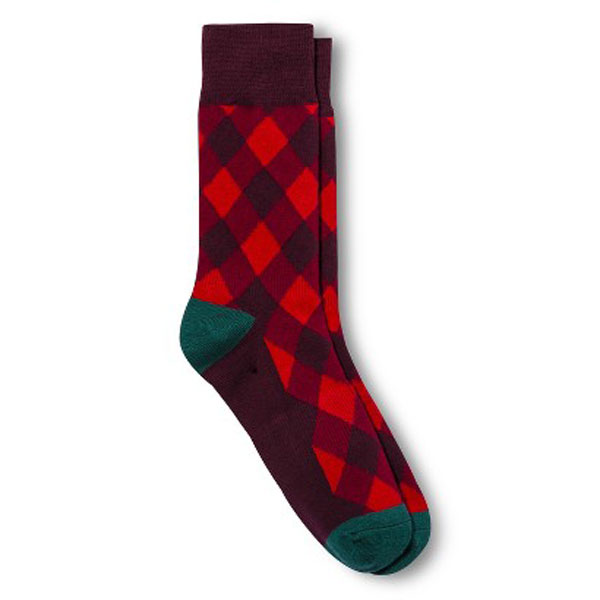 Men can never receive enough socks! Socks have become a full-on fashion statement with all the fun patterns that brands have to offer. Target provides an abundance of options to pick from at great prices, and they also make for a great stocking stuffer. Buy here.
TSOVET Timepiece (SVT-CN38), $225 USD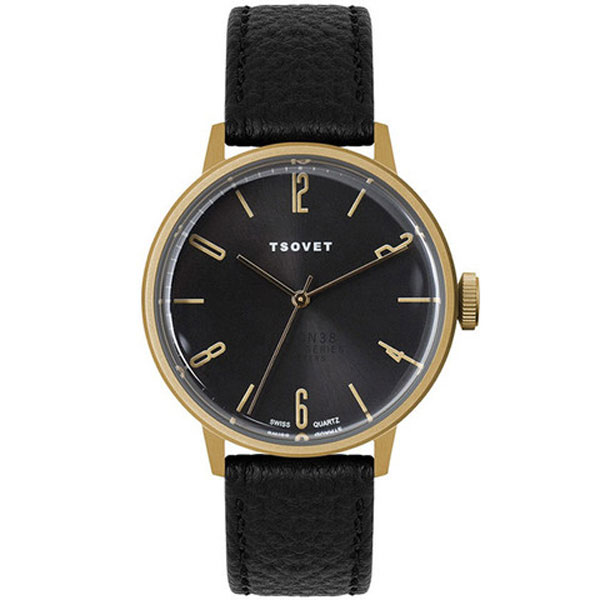 You can never go wrong purchasing a stylish watch for someone. There are so many amazing options to pick from, however, I really love a sleek black watch and I'm especially happy that timepieces are steering away from the trend that was once the bigger the better. I would definitely suggest to check out the SVT-CN38 40's California modern contemporary design. The SVT-CN38 houses a Swiss Quartz Movement, built with premium 316-L stainless steel casing and attached with vegetable dyed Italian leather straps. I definitely think you will get some hearts racing once they open this surprise! Buy here.
Modern Vintage Briefcase, $470 USD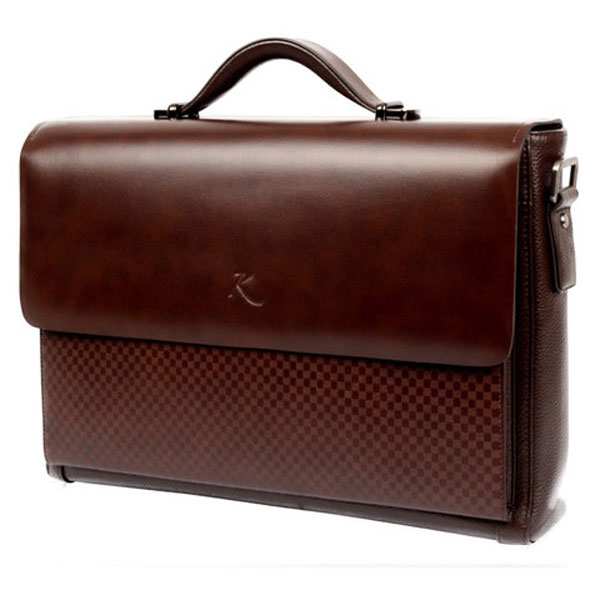 The man whom embodies a Mad Men style of dress will definitely want to enhance his luggage/bag to a modern day vintage inspired briefcase. This 100% handmade leather briefcase screams class and style. Buy here.
J.Crew Lightweight Henley Hoodie, $120 USD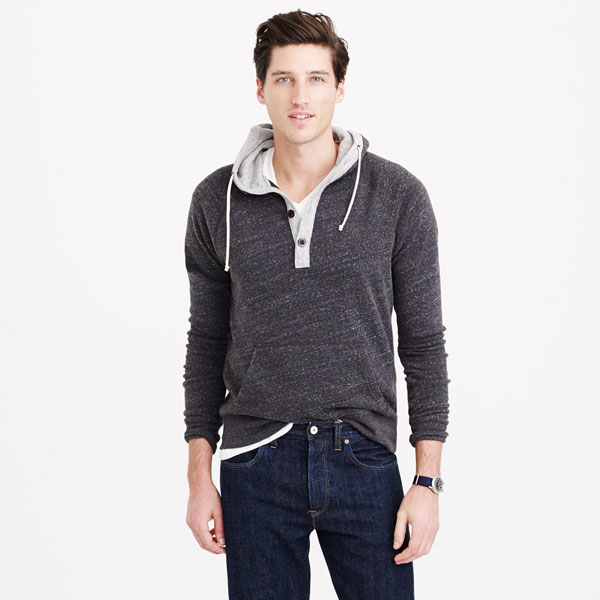 This Henley Hoodie is a perfect staple item. This piece will become the perfect addition for layering underneath a shirt and blazer for a more dressier or casual look. He will wear this again and again! Buy here.
I hope the gentlemen you are shopping for are more nice than naughty!
Want more thoughts on gift giving? Click here