"Sex with Dr. Jess" Toronto's Most Eligible Bachelorette: Olivia!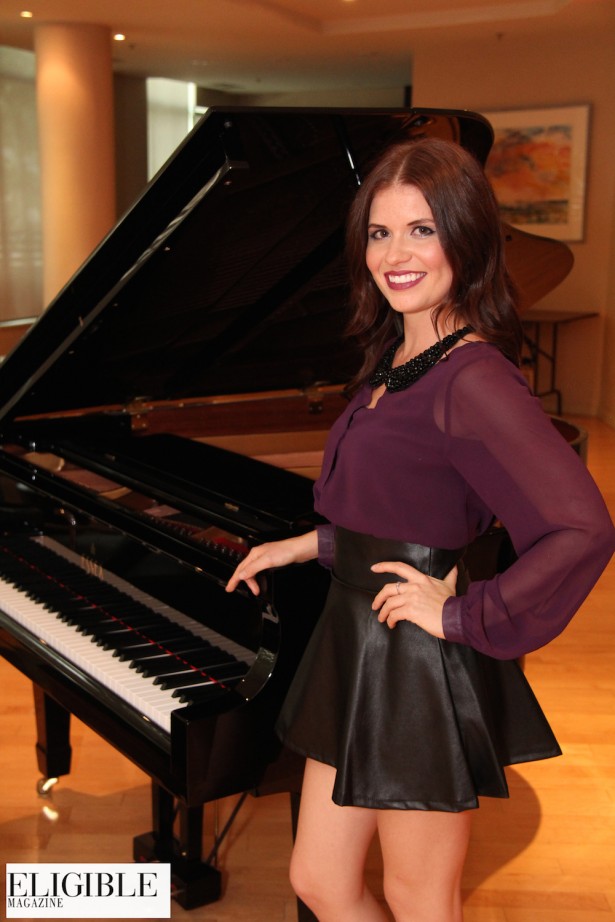 Olivia is incredibly passionate about the process of film-making both in front of and behind the camera. She realizes that the journey is to be enjoyed as much as reaching the final destination. Filming, even though it takes up most of her time, is not her only avenue of interest. This productive gal also writes and has her own column in Solis Magazine. She tackles the world of beauty, health and entertainment while addressing and informing readers of her personal experiences. In her free time, Olivia has found that she has a natural flare for dancing. As a Canadian with Polish roots, different cultures excite her as she is eager to learn as much as possible. Currently, Olivia is trying out Latin dancing such as salsa, bachata, and the cha cha. Olivia has devoted herself to her work and expresses herself best when immersed in the entertainment industry, as there are many outlets to explore. She is aware that she is in the right field and is grateful to have known what she has wanted to do from an early age.
Being positive and outgoing are two of Olivia's most valuable traits. From her cheer-leading days, to hot yoga classes, to reading and photography, Olivia considers herself a well-rounded individual. Daily gratitude is something that she holds dear to her heart as she keeps a gratitude journal by her bedside. In addition, Olivia's eagerness to engage in the world of the arts continues to bring her joy and contentment throughout her career. Access to the US market is integral to her journey and her goal is to expand outside of Canada within the next few years.
Olivia values education and has an Honors Bachelor of Arts degree from York University. She holds a double major in Theatre and English. Olivia would like to find a man that is passionate about his life and work. Ideally, she is searching for someone that has similar interests, is family oriented, honest and reliable. Overall, she would like to find a partner that brings out the best in her and that she can reciprocate that in return.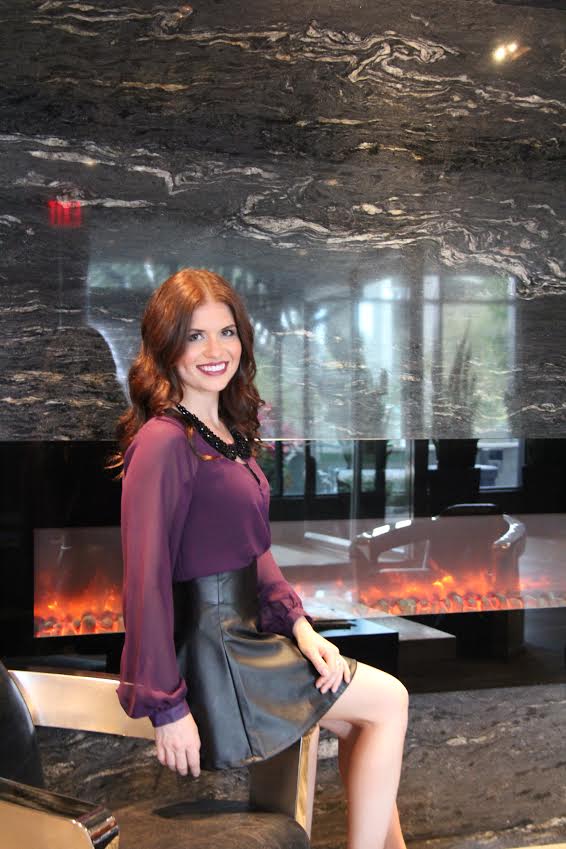 Name: Olivia Gudaniec
Occupation: Actor/ Film and television
Things I'm passionate about: Dancing, writing, traveling, and dogs!
My ideal first date would be: Something we can both get involved in, preferably
something active.
People say that I am: Genuine, silly, and sweet.
My ideal partner is: Loyal, financially secure, funny, and reliable.
Dating deal breakers: A man that is late, has no car, no manners and no set plans, especially in the beginning stages of courtship.
I'm not bragging but I: am a very lucky lady.
A talent that may surprise you: Archery.
Three artists you'll find on my iPod: Beyonce, Kings of Leon and Birdy. I'm all over the place with music.
My dream vacation: I have always wanted to go to Hawaii.
My favourite part of living in Toronto: The people.
What I put on my burger: I don't really eat burgers but if I had to choose: banana peppers, ketchup, mustard, salad and tomatoes.
I was most impressed on a date when he: When we went out and got to bypass all the line ups wherever we went.
In high school I was: A floater. I mingled with a few people from every clique.
My guilty indulgence is: Popcorn.
In my past life I was: An owl.
In my next life I'll be: A royal queen! Haha A lady can dream right?
If my life were a genre of movie it would be: Comedy/Drama.
Favourite Toronto hot spot: Korean Grill House & The Drake Hotel.
Favourite ice cream flavour: Chocolate Chip Cookie Dough.
To relieve stress I: Talk it out.
If I played hooky I'd: Get on a plane and visit my best friend Melissa in LA.
If I found a genie in a bottle my three wishes would be: 1) To land a lead role in a highly successful film or tv show that will launch my career to another level. 2) To find the man of my dreams. 3) Infinite health for my loved ones and myself.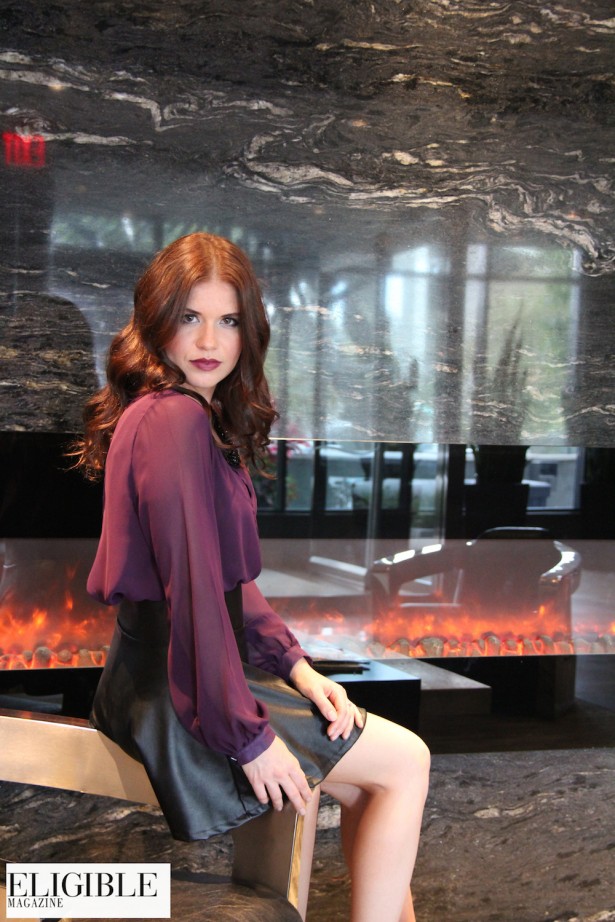 Want to suggest or even be one of "Toronto's Most Eligible Bachelorettes"? Email [email protected] with your suggestion.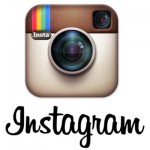 FOLLOW US ON INSTAGRAM TO SEE NEW BACHELORS AND BACHELORETTES WEEKLY! (eligiblezinesmosteligible)
Credits:
Clothing provided by: Dame Occasionnel
Hair & Makeup provided by: Sindhuja Senthilnathan / Fansi Make-up Culture
Photography by: Daniel Joseph/Eligible Magazine