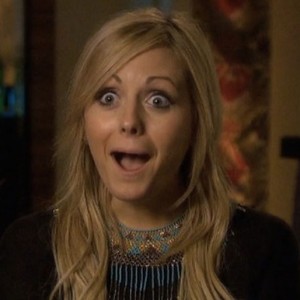 Welcome back to another week on The Bachelor ladies and gents. This week we are faced with the two-night special, so that can only mean one thing: drama, drama and more of Carly's half-moon eyebrows. Oops, what?
On Sunday night there was a Chris tells all, a Kelsey tells all and an Andi tells all. First, let's talk about Kelsey. "I had no control over my motor movements," she told Chris Harrison. "I've never had a panic attack before but as a mental health professional I know what they are." But Kelsey, you went from a "panic attack" to laughing… care to explain that? Apparently she can. She explains that she was embarrassed, so she reacts through humor. OK Dr. Kelsey.
Chris Harrison asked Bachelor Chris about Ashley S. as well, the one who ranted about pomegranates and onions during the premiere. Yep, her. "Her audition tape is incredibly normal," Chris told the Bachelor. Apparently, this "behavior," went far beyond what viewers saw, Chris Harrison admitted. Ashley was known to wander around the Bachelor mansion premises, hang out at the crew's craft services food table, and stare at doors and walls.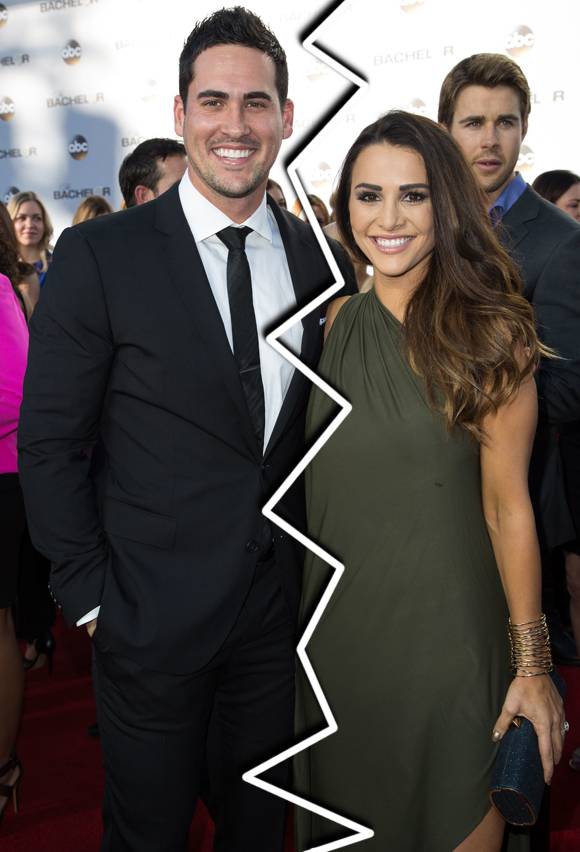 Bachelorette Andi Dorfman was up next. Andi broke up with fiancée Josh Murray just days after she appeared with him on a January "Bachelor" special, where the couple seemed to be in love. Andi said a red flag for her was attending the live premiere with Josh and being asked about their wedding plans. "We had to ask ourselves, why aren't we planning a wedding?" Andi said. "People who got engaged after us already had a date. That trip was very eye-opening."
"Are you still in love with Josh?" Chris asked. I think Andi's reaction answered that question.
Following the "tell alls," Chris took 6 women to his hometown. While Whitney and Chris were on their date, Jade filled the other women in on her date in Arlington. The women decided to take a secret road trip to see it for themselves. "I'm trying to picture myself living here," Britt said. "It's just so much smaller than I thought it'd be."
According to Carly, Britt later confessed to her and Kaitlyn that she could never live in Arlington.  Carly decided to tell Chris about this during their ice skating group date. Good job Carly. At a cocktail party that night, Chris pulled Britt aside to get the truth.  Britt admitted Arlington had surprised her, but that's all. "There was never a 'no way,' but there was definitely a shock factor."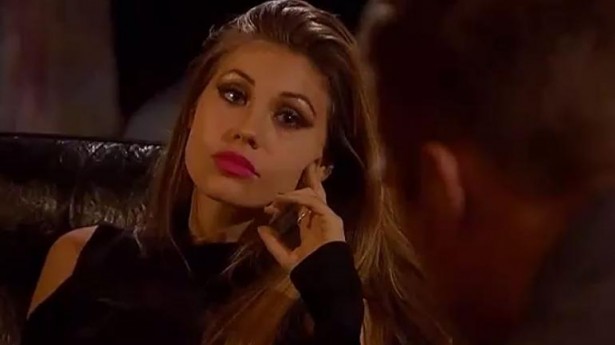 Chris decided to give Kaitlyn the group date rose and Britt flipped out. "I don't want my husband to see me fourth of fifth down the line," she said. "I want my husband to want me back." Chris asked Britt what she wanted from him. I guess your pretty looks won't save you this time Brit.
At the beginning of Monday's episode during the Rose Ceremony, Brit interrupted Chris so she could talk to him. While she tried her best to convince the Bachelor to let her stay, she just didn't cut it. And there ends the Brit chapter on the Bachelor. "Now she knows what it's like to be a normal person," says Carly. Yes Carly, but at least she has normal eyebrows. Sorry, was that my inside voice again? SURPRISE Carly, you're sent home too.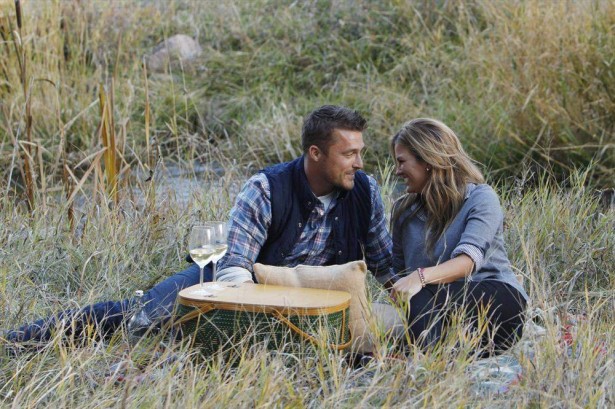 Chris got ready to visit his four hometowns. His first was with Becca. "She likes to take things slow," Chris said. Yes we know. You two were the last to kiss. Chris takes Becca to his loft to talk and have a nice "normal date." Whatever that means… Becca: "I move slowly." But she did say it was time to be open and vulnerable with him because we later find out she's never been in love with anyone.
At Whitney's hometown, she tells Chris that she has fallen in love with him. "I can picture us coming back to Chicago engaged with our children," says Whitney. Chris wanted Whitney's sister's approval incase he wanted to propose, but her sister wouldn't agree unless Chris could tell her that Whitney was the only one for him, which obviously he could not do given that he was currently engaged in a bizarre set of 4 relationships.
For Kaitlyn's hometown she takes Chris to Pheonix, Arizona where her parents spend the winters. Thanks guys. Way to represent us Canadians. Kaitlyn brought Chris to a recording studio, because the first time we heard him sing wasn't bad enough. The two wrote and recorded a rap song. How romantic.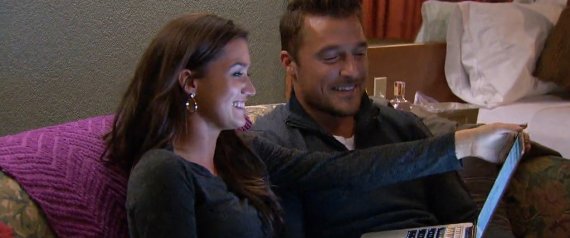 At Jade's hometown date, her dad had a talk with her to make sure Chris would "accept her" as she was. Meaning, hey Jade, I think it's time you told your boyfriend about your nude pictures across the Internet. Jade's dad cries, then Jade takes Chris to have an intimate discussion. Chris seemed to react really well to her news, but unfortunately for her, his mind must have thought otherwise. Chris sent Jade home at the Rose Ceremony, giving roses to Whitney, Kaitlyn and Becca.