There are as many ways to fall in love, as there are to fall in love with wine. No one way is better than another. With so many options available we could go bankrupt without ever finding happiness. One way to divert the monetary stress of trying each wine that everyone suggests and having some fun in the process is by starting your own wine club with friends.
Years ago, I used Maureen Petrosky's The Wine Club
 as a primer for what would become a tasting group that met at least one time per month for more than two years. In that time we tasted hundreds of wines and we learned more about wine than any of us might have expected.
Using Petrosky's book as a primer, we set a few simple guidelines to get us started: rotating hosts and venues; a minimum price per bottle; monthly themes; styles of wine; wine regions; and simple food pairings.
It didn't take long to see how much everyone was learning. At each meeting, we would each give a short presentation of the wine we brought and then we would taste it. The food pairings in the book were fun too. On occasion, the wines and the pairings found their way to our holiday tables or our favorite's lists.
Using social media, email, phone chains, and other means we managed to satisfy almost any urge for discovery. When we found a wine or wine region we liked, we dug deep to learn more. We bought books and movies and we shared them with one another. When we went on vacation, we brought bottles home to share.
Eventually, the monthly wine club became such a phenomenon that before one meeting ended we were already planning the next. We all had busy lives and some of the members weren't able to devote the time to sourcing a wine, learning about it, and making something to eat for the party meeting. This was a good thing, actually. It offered us a world of options to diversify the learning experience.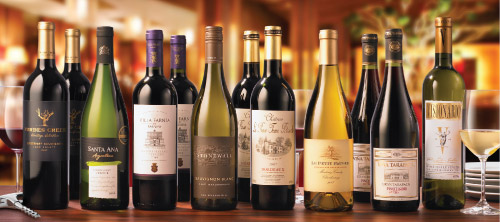 While maintaining the monthly meetings intact, we began looking for opportunities to engage with wine in a single-serving kind of way. Using our existing network, we organized guided tastings at wine bars, met at cafes with eclectic wine lists, attended local wine events, and organized the occasional winery tour.
In other words, we got creative. Most importantly we learned how fun it is to fall in-love with wine.
Tell us your wine club story in the comments section below.